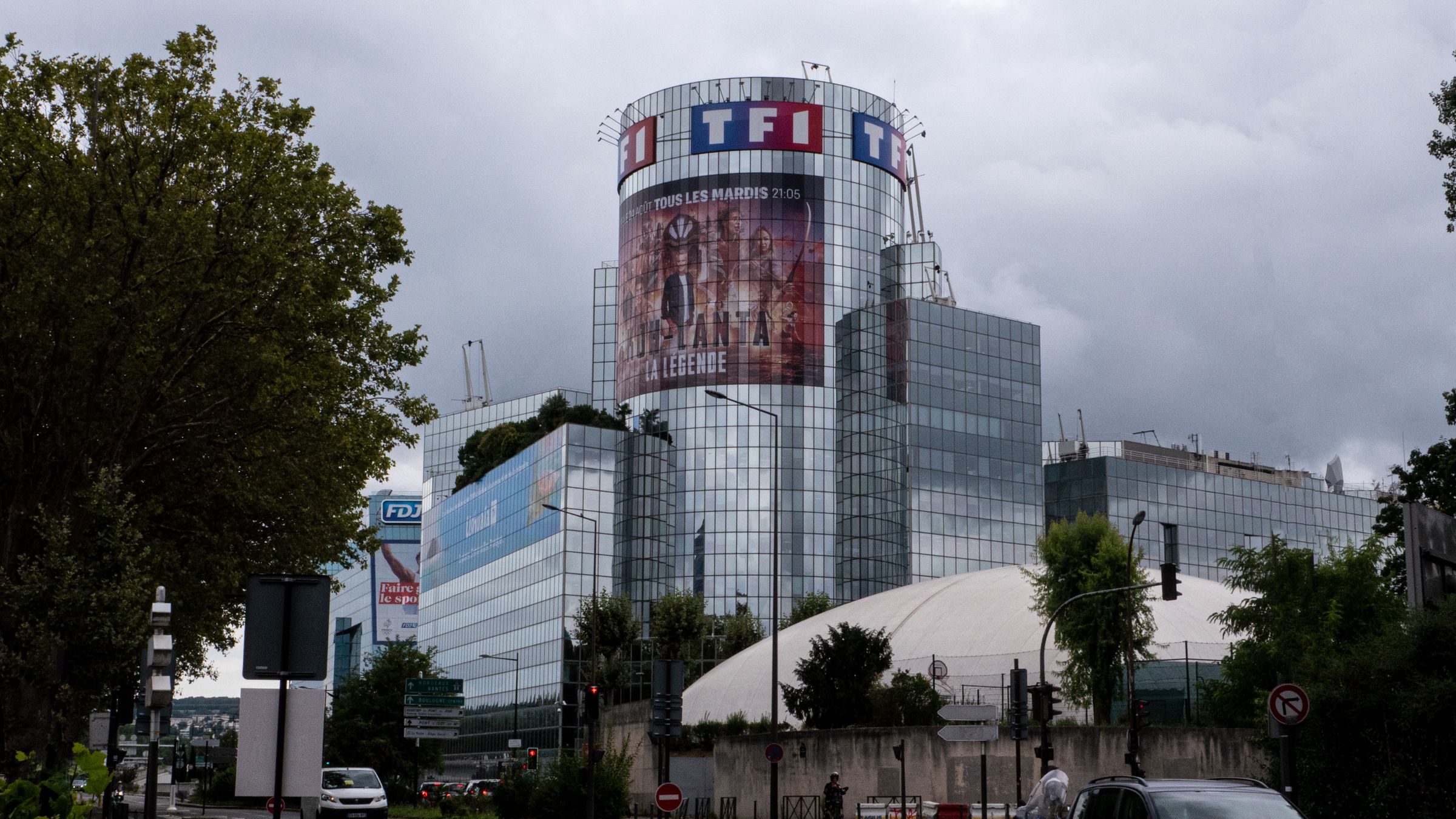 Change at the head of TF1. After the failure of the merger with M6, the Bouygues group has appointed Rodolphe Belmer, ex-director of Canal+ and Eutelsat, to take the helm of TF1, the television group said in a press release on Friday. Rodolphe Belmer will first be proposed as managing director during a board of directors on October 27, then as CEO from February 13, 2023, it is specified. The group's current CEO, Gilles Pélisson, will retain a non-executive chairmanship in the meantime. This reshuffle comes a week after the abandonment of the merger project between the TF1 and M6 groups. The stakeholders had announced on September 16 that they were abandoning the merger because of the concessions demanded by the Competition Authority.
This subordinated its green light to the sale of the TF1 or M6 channels to another actor, to avoid the creation of a juggernaut which, according to it, would have distorted the advertising market. Rodolphe Belmer, 53, has built most of his career at the head of another French audiovisual heavyweight, Canal +, which he directed from 2003 to 2015. Until last July, he was director general manager of the French IT group Atos, after serving as chief executive officer of the satellite operator Eutelsat Communications from 2016 to 2021. In parallel, Rodolphe Belmer has been a member of the board of directors of the American streaming giant Netflix since 2018 and is chairman of Series Mania Festival since 2019.
READ ALSO

The sale of M6 relaunched

"Responding to the multiple challenges of the new media world"
"His career at the head of several major French groups, leaders and international, his experience in the media sector and streaming, are the best assets to meet the challenges before us", commented Gilles Pélisson, quoted in the press release. from TF1. "I am convinced that together we will be able to meet the multiple challenges of the new media world and open up new prospects for development and growth in the digital age for the TF1 group," said Rodolphe Belmer, also quoted in the press release. When the latter succeeds him fully at the head of TF1, Gilles Pélisson, who has held the position of CEO since February 2016, will join the Bouygues group as deputy general manager in charge of media and development, TF1 said.
READ ALSO

TF1 summons Canal+ to the commercial court after cutting its channels

Receive our latest news

Every morning, the information to remember on the financial markets.