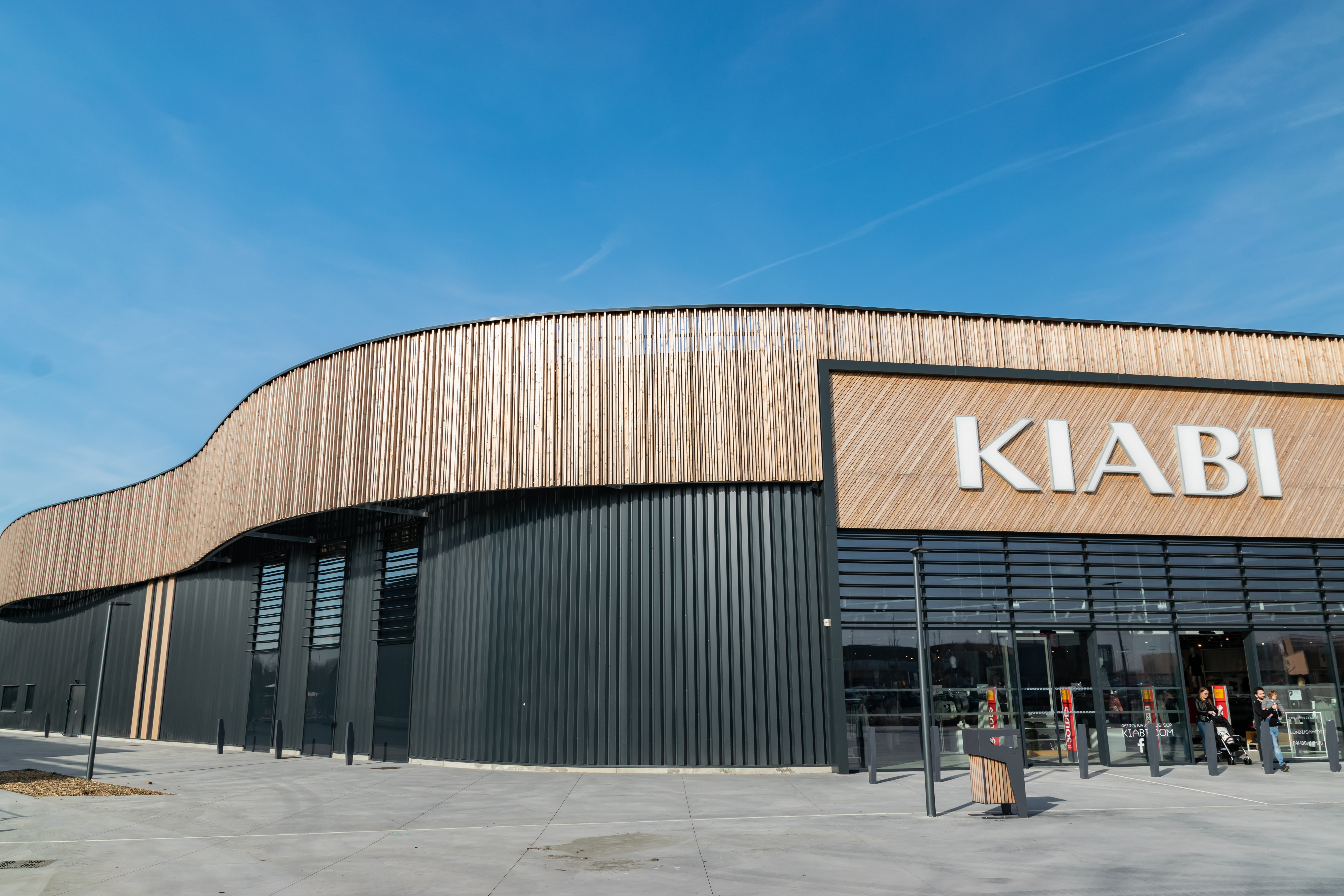 After testing last year, for nine months, the rental of maternity clothes, Kiabi will extend the experience to all its customers in three stores: those of Noyelles-Godault in the Pas-de-Calais, Pontet in the Vaucluse and Bègles in Gironde, according to information on the site LSAThursday, September 22.
"We want to see this time how it can interest our customers, how long they keep them, in what state it will come back…", explains to our colleagues Adelaïde Vallée, in charge of the project at Kiabi. If, in Noyelles-Godault, this rental service has already been offered since mid-August, it will be launched at the end of September in Pontet and in early October in Bègles.
READ ALSO

In difficulty, Camaïeu asks for its placement in receivership

A "flexible" and "simple" offer
Four formulas are proposed: from five articles for 19 euros per month, to 20 articles for 49 euros, with two intermediaries, 10 articles for 29 euros and 15 for 39 euros. Attention, each store has a limit gauge: 100 subscriptions for each. Nearly 98% of the store's offer is available for rental.
"We wanted the most flexible and simple offer possible," says Adelaïde Vallée. A customer renting, for example, 15 items can earn 5 and change the type of subscription. On the other hand, he cannot keep the product by buying it. For one year, this test aims to centralize and pool the products taken back to re-let them, or, failing that, sell them second-hand, give them to associations, or recycle them. "The interest for us is also to be able to manage the rest of the life of our products ourselves", indicates the brand.
READ ALSO

H&M will withdraw from Russia

Receive our latest news

Each morning, the essentials of CAPITAL news.