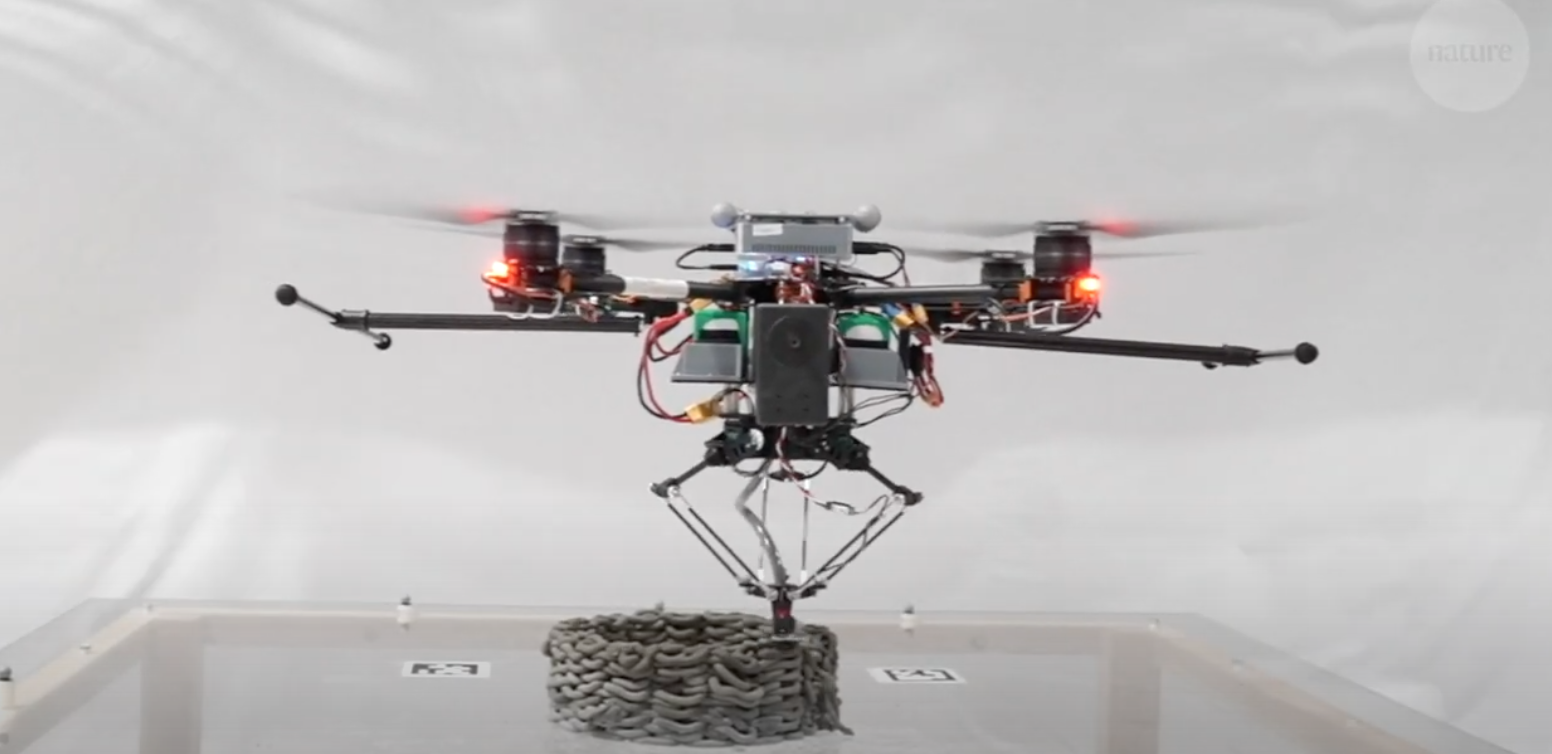 A small swarm of drones have been trained to work together to 3D print simple towers. The team behind this technique hopes that it can one day be used in difficult projects such as (re)construction after a disaster or even the repair of buildings that are difficult to access without running the risk due to their height.
The process, which is inspired by the way bees and wasps build large nests, involves multiple drones working together to build structures from a single blueprint. The role of one of these drones is basically to supervise the work of others as the construction progresses. So, one of the drones lays down a layer of construction material and another checks the accuracy of everything that has been printed so far. The drones are completely autonomous during the flight but they remain under the supervision of a human who can intervene at any time if things go wrong.
In order to demonstrate the capabilities of the drones, the researchers had them use foam and a special, lightweight form of cement to build structures ranging in height from 18 centimeters to 2.05 meters. These structures were built with an accuracy of 5 millimeters compared to the original plan.
Then, to demonstrate the system's effectiveness with more complex builds, the team used the lights from the drones to artificially create a time sequence of light trails as the drones simulated the construction of a tall shaped structure. of dome. Their work is described in an article, published on September 21, 2022 in the journal Nature.
Mirko Kovac, director of the aerial robotics laboratory at Imperial College London, led the research. He says the method could be used to build buildings in the Arctic or even on Mars. More simply, it can also help to repair large buildings that would normally require the use of expensive scaffolding.
For the time being, the technique is limited due to various parameters: drones have difficulty carrying heavy loads, they must be regularly recharged and human supervision is always necessary. However, the researchers hope to be able to alleviate some of these brakes by automating the loading of drones during projects. A process that, for now, is still managed by humans.
Article by Tammy Xu, translated from English by Kozi Pastakia.
READ ALSO

This prosthesis could restore memory in victims of brain damage

Receive our latest news

Every day, the selection of main info of the day.