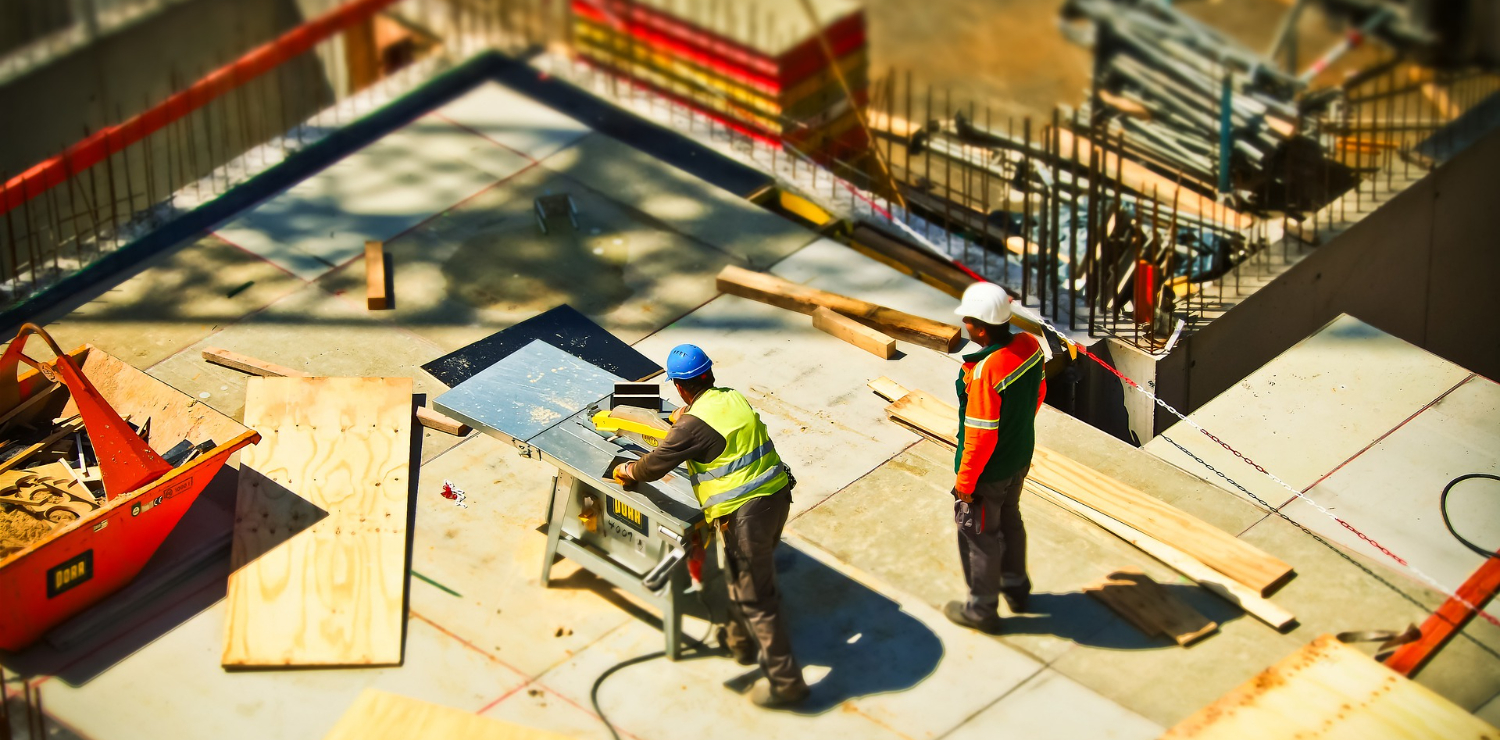 After the "nutri-score" to assess the quality of foodstuffs, soon a "carbon-score" to estimate building materials? In any case, this is the project that was presented by the Minister of Economy and Finance Bruno Le Maire, this Thursday, September 22. "We are studying the implementation of a carbon-score for materials […] which will allow us to build better. After all, it is the nutri-score model: it is not a question of eating less, but of eating better", thus presents the minister in front of an audience representing the main federations of construction, craftsmen or even real estate developers. . For now, however, the project to create a carbon-score is only at the embryonic stage. A "consultation", describes Bercy, must therefore take place with construction professionals to create and define the future indicator.
The idea of ​​evaluating carbon emissions on certain materials is also not entirely new. During the vote on the Climate and Resilience Law in 2021, the experimentation with the carbon score – which was then one of the 146 recommendations of the Citizen's Climate Convention adopted by the executive – had been endorsed by the deputies. To put it simply, the indicator must allow the consumer to know the carbon footprint generated by a product, from its manufacture to its recycling. Textile products should therefore be a priority for carrying out these experiments.
READ ALSO

Climate bill: the measures of the citizens' convention that concern your accommodation

An expected impact on new construction
The materials used in the building sector, it seems, should therefore follow a fairly similar logic. "We have to reconcile climate and growth in all sectors of activity. For the construction sector, which emits the most CO2 in France, this is a considerable challenge", pleads Bruno Le Maire. "It is important today to define a quality of the materials that can be used, and that we make these materials progress through this carbon-score", agrees Olivier Klein, the Minister of Housing.
For now, it is obviously too early to say what the indicator will look like. The ministers themselves do not know this. Olivier Klein, however, gives some leads. "The methodology applied will be to estimate the carbon footprint in manufacturing, as well as the low-carbon effects on production and construction," he describes. He adds that the carbon-score applied to the materials will have an impact on the RE2020 building standard. This standard defines in detail the energy and environmental standards of new housing since January 1st. Its implementation has, however, regularly been accused by professionals of aggravating the inexorable rise in the prices of new housing. According to real estate developers, the sale prices of new apartments increased by an average of 5.8% between the second quarter of 2021 and the second quarter of 2022.
READ ALSO

New homes: professionals are already quantifying the possible price increase for 2022

Receive our latest news

Each week your appointment with real estate news.