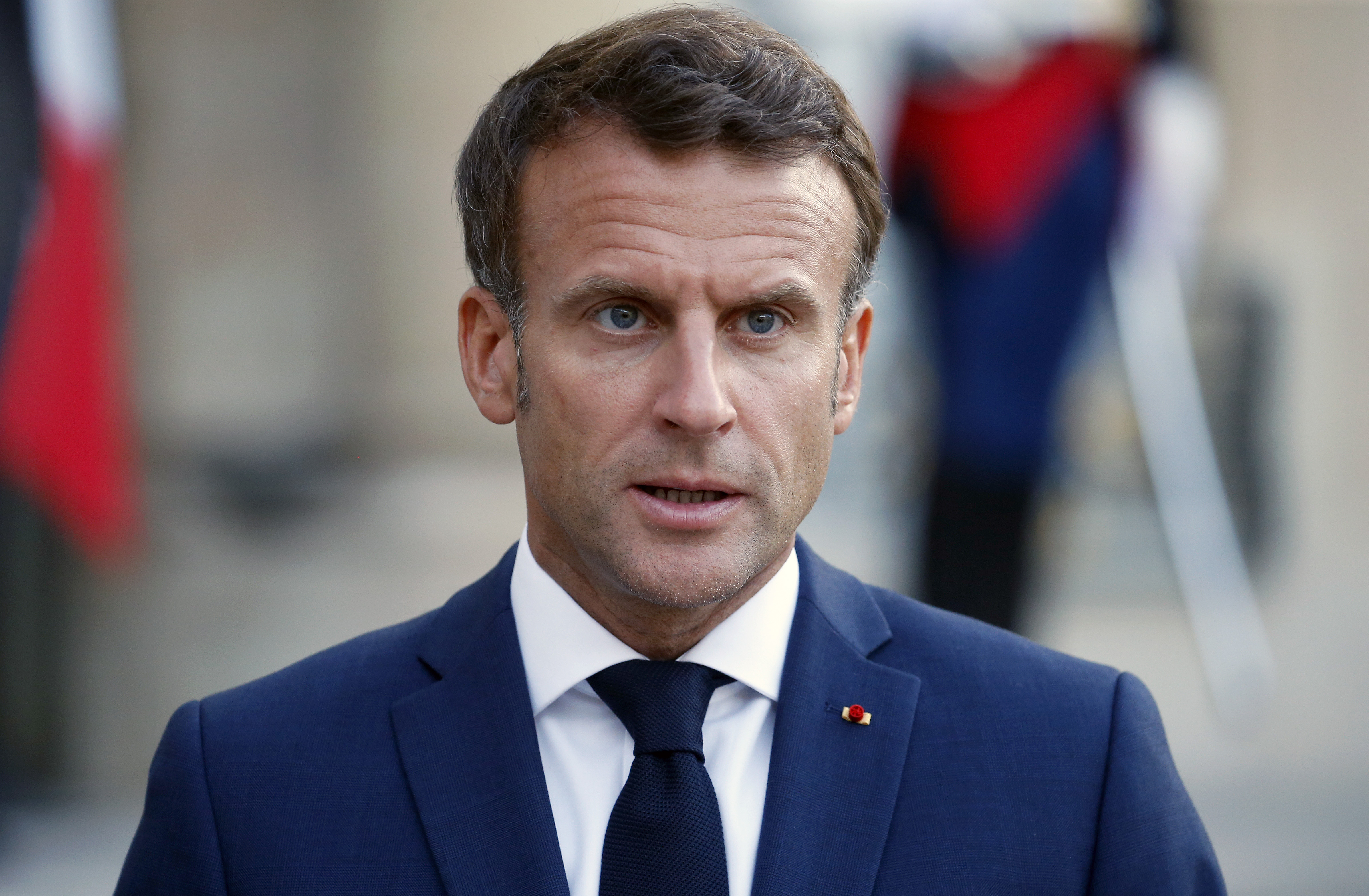 He does not give up on the project. President Emmanuel Macron estimated Thursday that, on pensions, it is up to the government to "find the right maneuver" with parliament, demanding that the reform be done "in the most peaceful way possible". "The government must launch a discussion with the social forces, trade unions and employers, with the political forces, and find, it is its job, with the parliament the right maneuver", assured the head of state. in an interview with BFMTV carried out overnight from Wednesday to Thursday. "They will see how it should go", he added, ensuring that he did not want to "preempt" the content of the reform which corresponds, he recalled, to "a campaign commitment.
The opposition in the Assembly, as well as part of the majority, have come out in recent days against the tabling of an amendment on this subject in the Social Security financing bill (PLFSS), in which they see "a passage in force". The President of the National Assembly (Renaissance) Yaël Braun-Pivet declared Thursday that she was "not in favor" of this reform going through an amendment, asking the government to "take the time for consultation".
Especially since the budget text will most likely pass thanks to the recourse of article 49.3 of the Constitution, which allows the adoption of a text without a vote except for a motion of censure. "Precisely because we are going through a serious moment for our country, our continent, we cannot have a serious policy that is based on lies. And the truth is that we have to work more and produce more wealth in our country if we want to protect, have a policy of social justice and defend the French social model", developed Emmanuel Macron who was returning from the General Assembly of the United Nations in New York. "If we want to do this, we must do it in a transparent way, in a clear way, in the most peaceful way possible," he added.
All the unions promise a dark autumn if the government imposes a new pension reform this year. Citing the aid measures against inflation but also the reforms of the vocational school and unemployment insurance, or the climate transition, the president said he was "lucid". "All these investments, we must make them, we must continue to protect, to invest in the future, we can only do this if we produce more wealth", he detailed. "So having more people at work and working a little longer because you just happen to live a little longer."
READ ALSO

Pension reform: the government maintains the vagueness, despite a tight schedule

Receive our latest news

Each week, the articles to read to better anticipate your retirement.