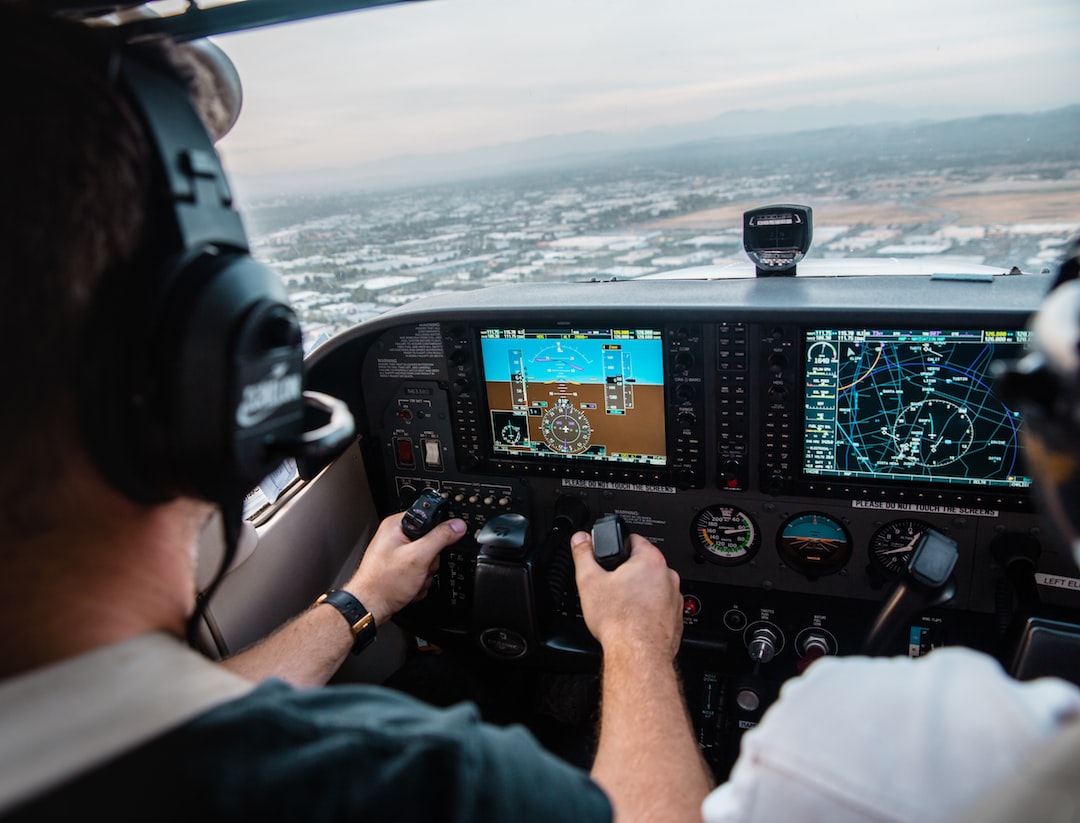 Start-ups are studying how electric planes could clean up air transport. A sector that represents about 3% of global greenhouse gas emissions. The problem is that, according to a recent study, current electric planes can only carry a dozen passengers and only for a distance of about 50 kilometers.
The limiting factor is the battery, specifically the amount of power that can be stored in a small space. If you've ever bent your legs between cramped seats or had to pay extra for overweight luggage, you're surely familiar with space and weight constraints on airplanes.
Current batteries only have the energy density to power the lightest aircraft. And even for the latter, the trip won't be more extensive than a long bike ride. For the past thirty years, batteries have offered more power in ever smaller storage spaces. Constant improvements that could, in the future, help electric planes become a realistic option for moving through the air. We are not there yet. Ultimately, the future of electric planes may depend on how battery technology advances.
Power on
The prospect of electric flight is alluring in many ways. Aviation is responsible for a growing share of global greenhouse gas emissions that cause climate change. Therefore, aircraft powered by electric batteries could help accelerate the decarbonization of a booming sector.
In this area, the gains could be enormous. According to Jayant Mukhopadhaya, transport analyst at the International Council for Clean Transport (ICCT), an aircraft powered by batteries and renewable energy could produce almost 90% fewer emissions than current jets running on kerosene. (The remaining emissions come largely from the production of the battery, which would likely need to be replaced every year for most aircraft.)
Batteries are also an efficient way to use electricity. In an electric aircraft, approximately 70% of the energy used to charge a battery effectively powers the aircraft. Admittedly, there are some losses at the battery and motor level, but this efficiency is high compared to the other options considered to decarbonize flights. With hydrogen and synthetic fuel, for example, efficiencies could be in the range of 20% to 30%.
Given this potential, a number of start-ups are hoping that small electric planes will be able to make relatively short trips before the end of the decade.
Sweden-based start-up Heart Aerospace is one of those companies trying to capitalize on the promise of batteries to bring electric planes to market. According to CEO Anders Forslund, trials are scheduled for 2024 for its 19-seater aircraft. Commercial flights could take place by 2026.
"Our goal is to create the most affordable, fastest and greenest way to get around the world," says Anders Forslund.
The Swedish company plans to start with niche markets such as crossing the fjords in Scandinavia. These routes are difficult to replace with land transport and in some countries like Norway they might be subsidized by the government.
According to Anders Forslund, these trips are only a first step. The objective is to develop regional flights on a global scale. According to the company, even with the technological advancement of current batteries, its planes could travel around 400 kilometers. This is roughly the distance between New York and Boston or even Paris and London.
The battery requirements for these short trips are considerable. Heart Aerospace's 19-seater planes will carry nearly 3.5 tons of batteries on board, a combined capacity comparable to that of eight to ten electric vehicles.
Wright Electric, an American start-up, would like to produce even bigger planes. The company wants to equip 100-seat aircraft with electric batteries for short trips. The first flights could take place by 2026.
turbulence
Nevertheless, some industry players are skeptical that these aircraft will succeed without major upgrades to electric batteries. "Battery technology just isn't there," says Jayant Mukhopadhaya.
In a recent ICCT report, Jayant Mukhopadhaya and colleagues observed that the range of electric aircraft would be severely limited with existing energy storage technology. "Frankly, we were surprised at how terrible the range was," he says.
Based on current battery density estimates and aircraft weight restrictions, analysts have estimated that the 19-seater battery-powered aircraft would have a maximum cruising range of approximately 260 kilometers, which is significantly less than the 400 kilometers announced by Heart Aerospace.
For his part, Anders Forslund replies that the estimates of outside observers do not give a faithful image of the technology developed by his company. According to him, they do not know the details of the design of either the batteries or the planes. (Heart Aerospace plans to design its own planes rather than modifying an already existing model to allow it to run on electric batteries.)
Another issue: power reserve requirements could seriously limit the effective range of electric aircraft. Indeed, an airplane needs an extra capacity of energy to circle around the airport for 30 minutes if it is impossible to land there immediately. It must also be able to reach another airport 100 kilometers away in the event of an emergency.
If all these elements are taken into account, the range of a 19-seater aircraft is considerably reduced, from about 250 kilometers to 50 kilometers. For larger planes, like Wright Electric's 100-seat craft, that number drops to less than 10 kilometers.
"This power reserve parameter is ultimately the deciding factor," said Andreas Schafer, director of the Air Transport Systems Laboratory at University College London.
READ ALSO

First flight for the Rolls-Royce electric plane!

The future of air travel
Ultimately, according to Andreas Schafer, the future of electric aircraft will depend on how advances in battery technology continue.
According to the ICCT study, it would be necessary to almost double the energy density of the batteries to allow the short journeys envisaged by the start-ups. This improvement is probably approaching the limit of lithium-ion batteries that are used today in electric vehicles or electronic products for the general public. Even with such progress, electric planes that will replace some kerosene-powered machines will not be able to reduce more than 1% of aviation sector emissions by 2050.
READ ALSO

This is what flying in the 1970s with Air France looked like

According to Andreas Schafer, for electric planes to play a greater role in the decarbonisation of air transport, the energy density would have to be quadrupled. Achieving such performance could require the design of new types of batteries.
Until then, other technologies, such as alternative fuels and green hydrogen, have much higher energy densities. They are therefore more likely to be used for longer flights, provided they can be produced economically on a large scale.
Electric planes could soon take off. It could even happen before the end of the decade, but they probably won't be able to carry a large number of passengers and the trip will be a short distance. For now, unless there's a fjord in your way, you'll have to settle for cycling or taking the train.
Article by Casey Crownhart, translated from English by Kozi Pastakia.
Receive our latest news

Every day, the selection of main info of the day.