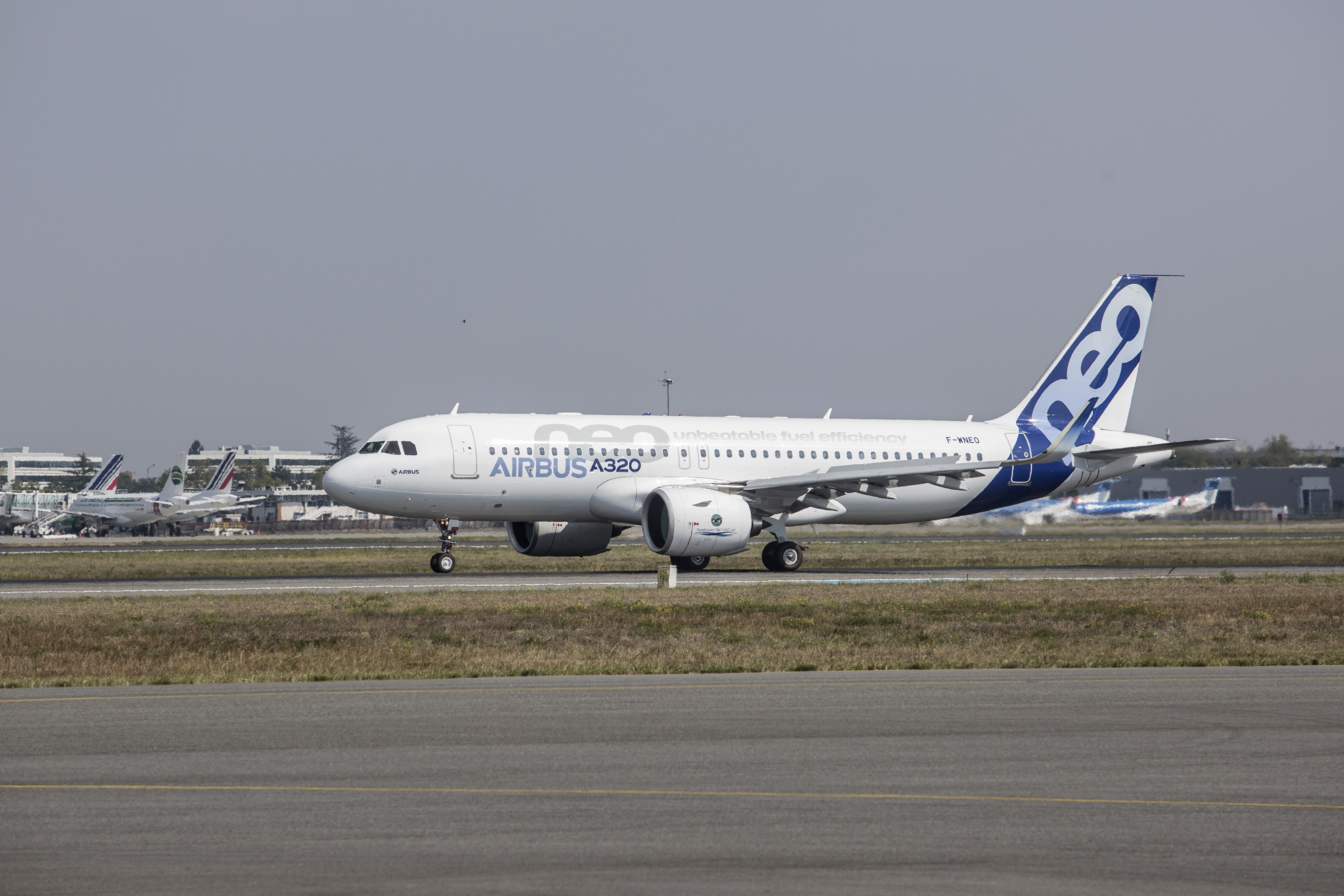 Chinese airline Xiamen Airlines has placed an order with Airbus for 40 aircraft from the A320neo single-aisle family, the aircraft manufacturer announced on Thursday (September 22). Xiamen Airlines, based in Xiamen (Fujian, southeast) and a subsidiary of the China Southern group, has so far exclusively operated planes from competitor Boeing. "It is moving to Airbus to grow its fleet, becoming Airbus' newest customer," the European group said in a statement.
The company did not specify whether these were A320neo or longer A321neo aircraft, nor did it give the contract amount. At the latest list price, never applied, the order would exceed four billion dollars. This new Chinese contract comes nearly three months after a mega-order from a group of companies from the former Middle Kingdom: 292 aircraft, again from the A320neo family, for Air China, China Eastern, China Southern and Shenzhen Airlines.
READ ALSO

Airbus A320neo: Transavia's fleet will grow

Although weakened by the pandemic, airlines around the world are seeking to prepare for growth in global traffic, which is expected to double in the next twenty years compared to 2019. To do this, they are preparing to renew their fleets with more modern aircraft, consuming less fuel and therefore emitting less CO2. And if air traffic in China remains atrophied by the severe health restrictions in the country, it should explode in the years to come. The fleet of aircraft in service in China should thus triple by 2040 to reach nearly 11,000 aircraft, according to Airbus forecasts.
READ ALSO

Airbus: Malaysia Airlines to acquire 20 A330neos

The European aircraft manufacturer's order book totaled more than 8,000 orders for A320 family aircraft at the end of May. The European aircraft manufacturer plans to increase its production rates to 75 A320 aircraft per month in 2025. Airbus had drastically reduced production during the pandemic and began a gradual increase in production with 45 A320 family aircraft per month at the end of 2021 It plans to produce 65 per month in the summer of 2023 despite tensions in recent months over supplies and sometimes difficulties in hiring.
Receive our latest news

Every morning, the information to remember on the financial markets.