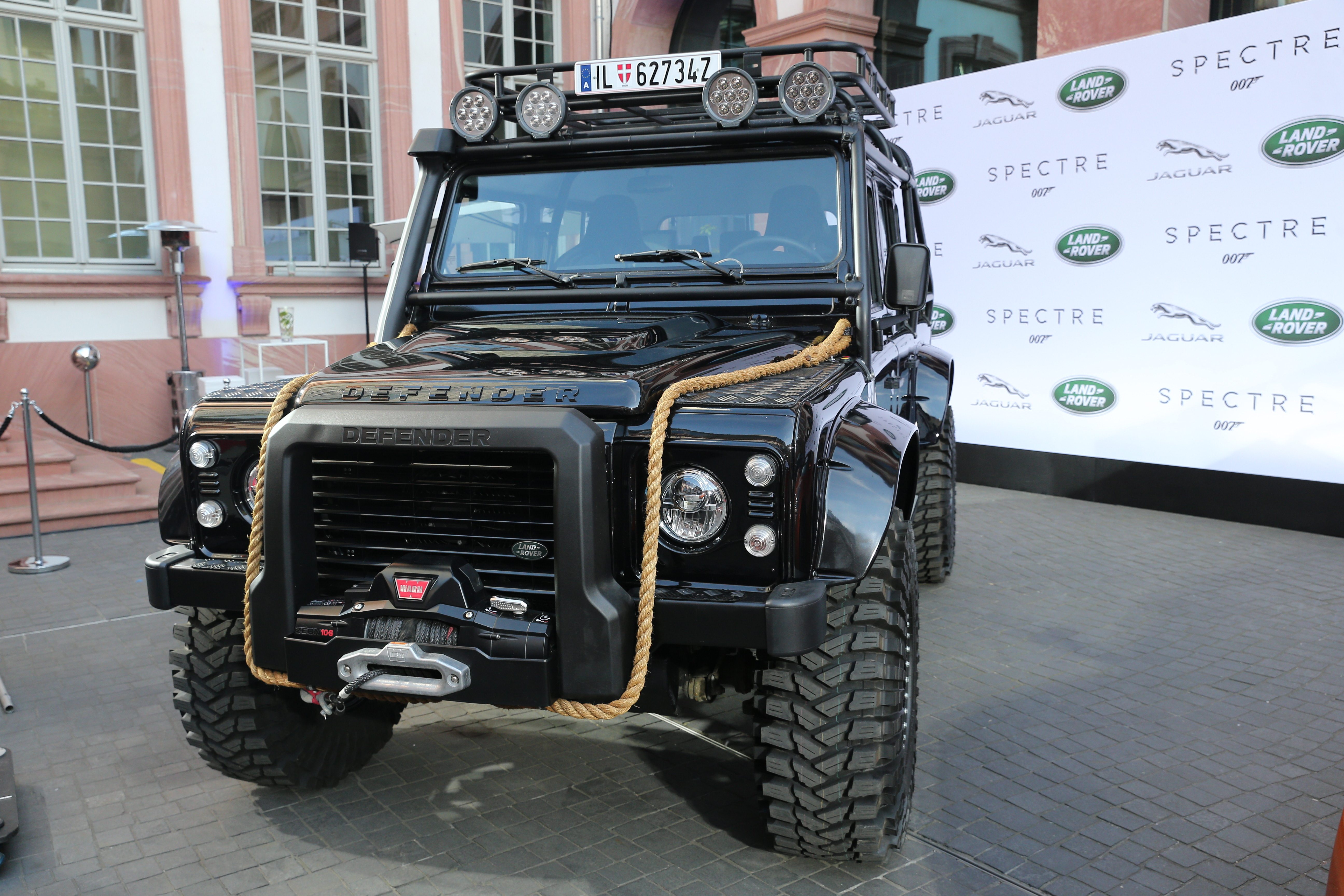 Notice to fans of the famous British secret agent: for the 60th anniversary of the James Bond saga, Christie's and the production company EON are organizing the auction of exceptional cars, Defender, Range Rover and Jaguar, used in the scenes of action of the film Dying can wait, released in 2021. The proceeds from this sale will be donated to the British Red Cross, specifies 20 MinutesSunday, July 31.
Among the famous vehicles will be the Defender 110 (estimated at £300,000-500,000), which is one of ten Defenders used during filming and which was also used for promotional activities prior to the film's release. A Defender 110 V8 Bond Edition will also go on sale (estimated at £200,000-300,000). Produced in only 300 copies, the Bond Edition version sports a "60 Years of Bond" logo on the dashboard. This vehicle will be sold to benefit the conservation organization Tusk. The Range Rover Sport SVR (estimated between 80,000 and 120,000 pounds sterling) and the Jaguar XF (estimated between 50,000 and 70,000 pounds sterling) will also be auctioned during this sale event.
READ ALSO

A legendary Ford GT40, estimated at one million euros, sold at auction

A charity sale in two parts
This charity sale will take place in two parts and will include a total of 60 lots. The online sale will be open for auction from September 15 to October 5, the date of James Bond Day. 35 lots covering the 25 James Bonds will be presented, including posters, accessories and costumes. The Defender, the Range Rover and the Jaguar from the film are part of the 25 auction lots organized by Christie's and EON Productions in London on September 28, by invitation only. Fans and collectors around the world will also be able to bid online through Christie's Live.
READ ALSO

Christie's will offer a rare first edition of the book "Harry Potter"

Receive our latest news

Twice a week, the automotive news in one look.