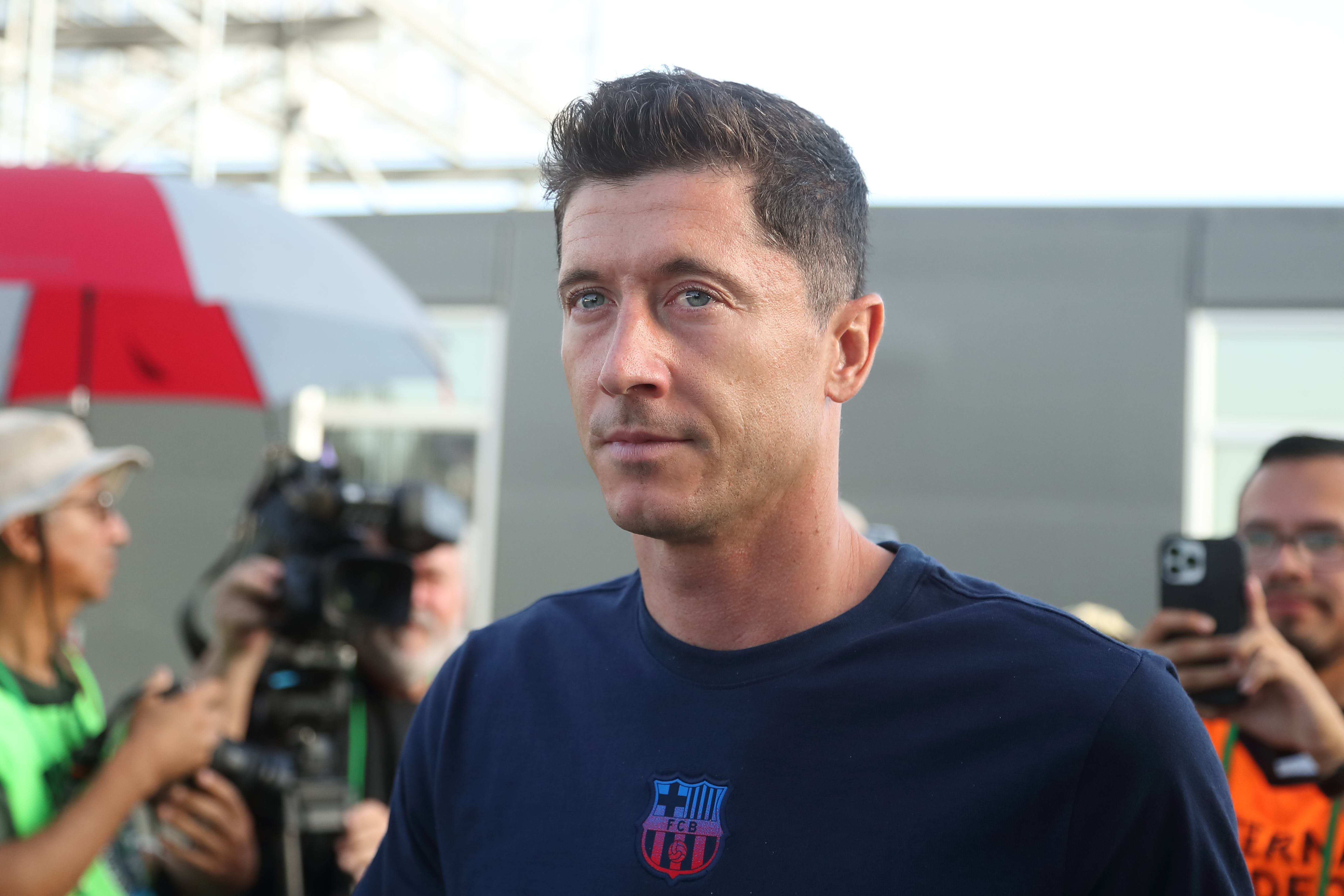 It's been official for just over 48 hours: Robert Lewandowski, the Polish striker who played for Bayern Munich, has signed up for FC Barcelona. Amount of the transfer: 45 million euros, as well as five million in option, for a four-year contract and an annual salary of nine million euros, according to As. A significant drop for the new Barça striker who received 12 million net in Bavaria, but an effort for the Spanish club after major financial problems. To partially repay this investment, Barça relies on merchandising, in particular the sale of jerseys.
As soon as the Pole's signature was revealed, fans rushed to the club's website and also to the official store to get the jersey. Problem, as revealed by a supporter by broadcasting a video that has gone viral on social networks, it is no longer possible to obtain the jersey for the moment. The reason ? A shortage of letter "W". Problem, the Pole, with 344 goals in 375 matches with Bayern, has two in his name. In the video, the supporter asks the club employee why the jersey is difficult to obtain. Answer: "We don't have the letters W […] We're short."
The number is already taken…
The supporter asks him if he is joking, but the employee replies with a smile that he is not. Another concern: online, fans cannot order the shirt with the player's famous number 9 which he has always worn, as it is currently by the Dutchman Memphis Depay. As long as the latter does not leave the club, or agrees to give him his number, the "Robert Lewandowski 9" jersey will not exist. A major challenge for the club which could raise more than 20 million euros thanks to the Pole's jerseys. For now, the solution has not been found. On social networks, some have already found how to make fun. The famous "W" may have been used too much for Martin Braithwaite, mock Internet users. The Dane and former Toulousain, whose arrival at Barça had surprised many, should, if he does not leave the club, be confined to watching his teammates from the bench.
READ ALSO

FC Barcelona: how the legendary club bailed out its cash

Receive our latest news

Every day, the selection of main info of the day.