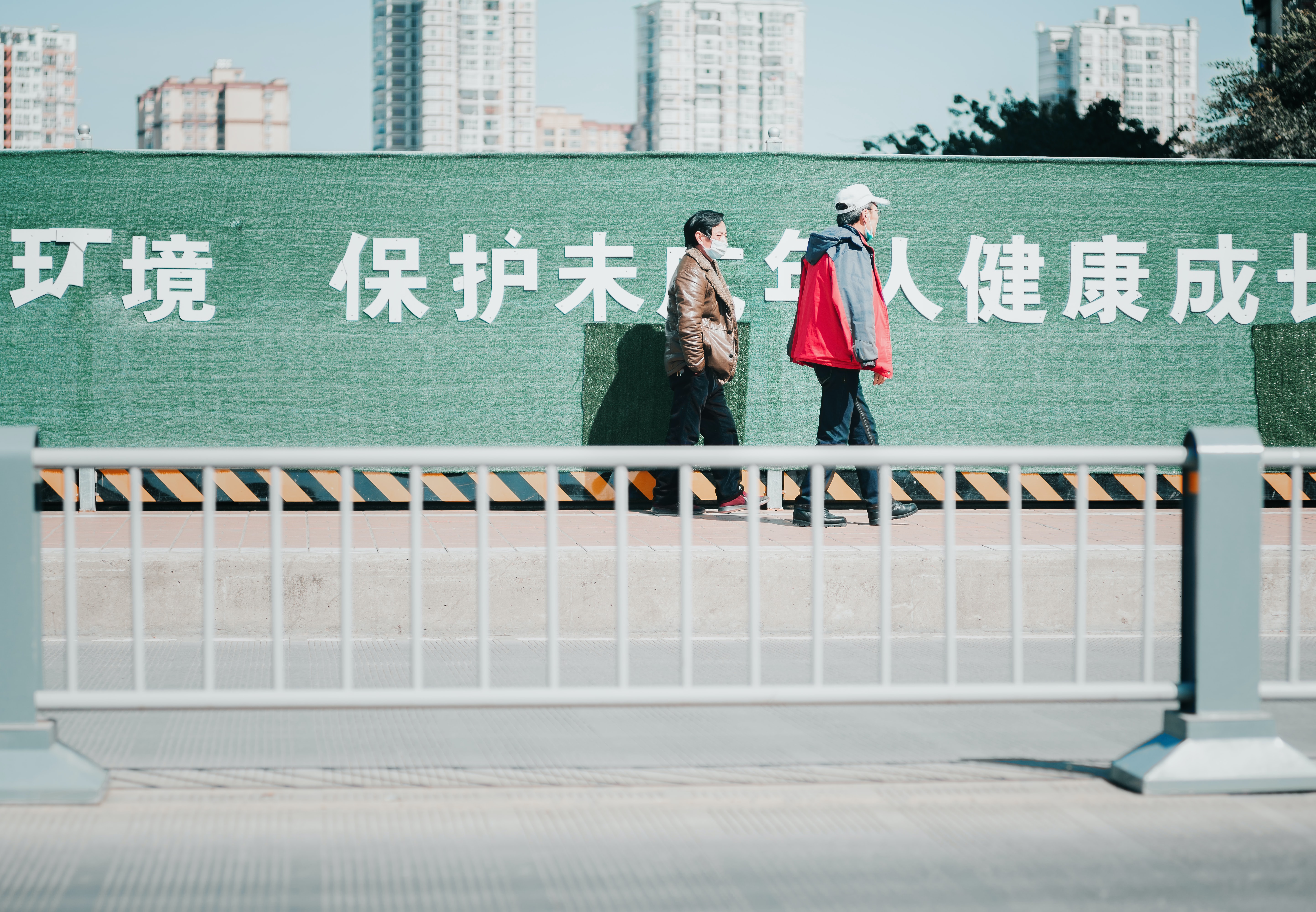 The controversy does not deflate in China. And local authorities were under fire after alleged manipulation of health passes to prevent a protest in the center of the country. The first country hit by Covid-19 and to confine its population, China was in 2020 one of the very first to generalize the health pass to control travel, identify contact cases and isolate the sick. Scanning a QR code with your phone and showing your credentials with an application that delivers a "green" pass, synonymous with good health, is now a well-established gesture in China and required at the entrance to a building, a trade and in most transport.
In recent days, a number of people have seen their health passes suddenly turn red (mandatory quarantine), state media reported. Common point: all are disgruntled bank customers after an asset freeze, and who intended to express their anger in Zhengzhou, a large metropolis in central China. Weakened by the economic slowdown, four local banks have frozen all money withdrawals since mid-April, trapping thousands of small savers. A situation that had given rise to rare demonstrations last month.
Even without leaving home
Despite a negative PCR test, a customer saw his health pass turn red upon arriving in Zhengzhou, reports the Chinese press. Another had this mishap without even leaving his home, say media, denouncing in tune a potentially deliberate act at the local level. Using the health pass for purposes other than the epidemic is "contrary to social morality" and an "offence", lambasted the Global Times, an English-language daily famous for its nationalist diatribes. When questioned, the Zhengzhou health authorities told AFP "to investigate", without providing further explanation.
The subject caused a stir on Wednesday in China on social networks, with tens of millions of views. Seeing a health pass turn red for no reason "chills the back", commented a user on Weibo, the local equivalent of Twitter. "It's clearly an abuse of power," railed another. The vast majority of Chinese willingly lend themselves to the game of tracing to fight against the Covid and scan the health codes without batting an eyelid. Some voices nevertheless worry about potential abuses for surveillance purposes, in a country where maintaining social stability is an obsession.
Receive our latest news

Every day, the selection of main info of the day.