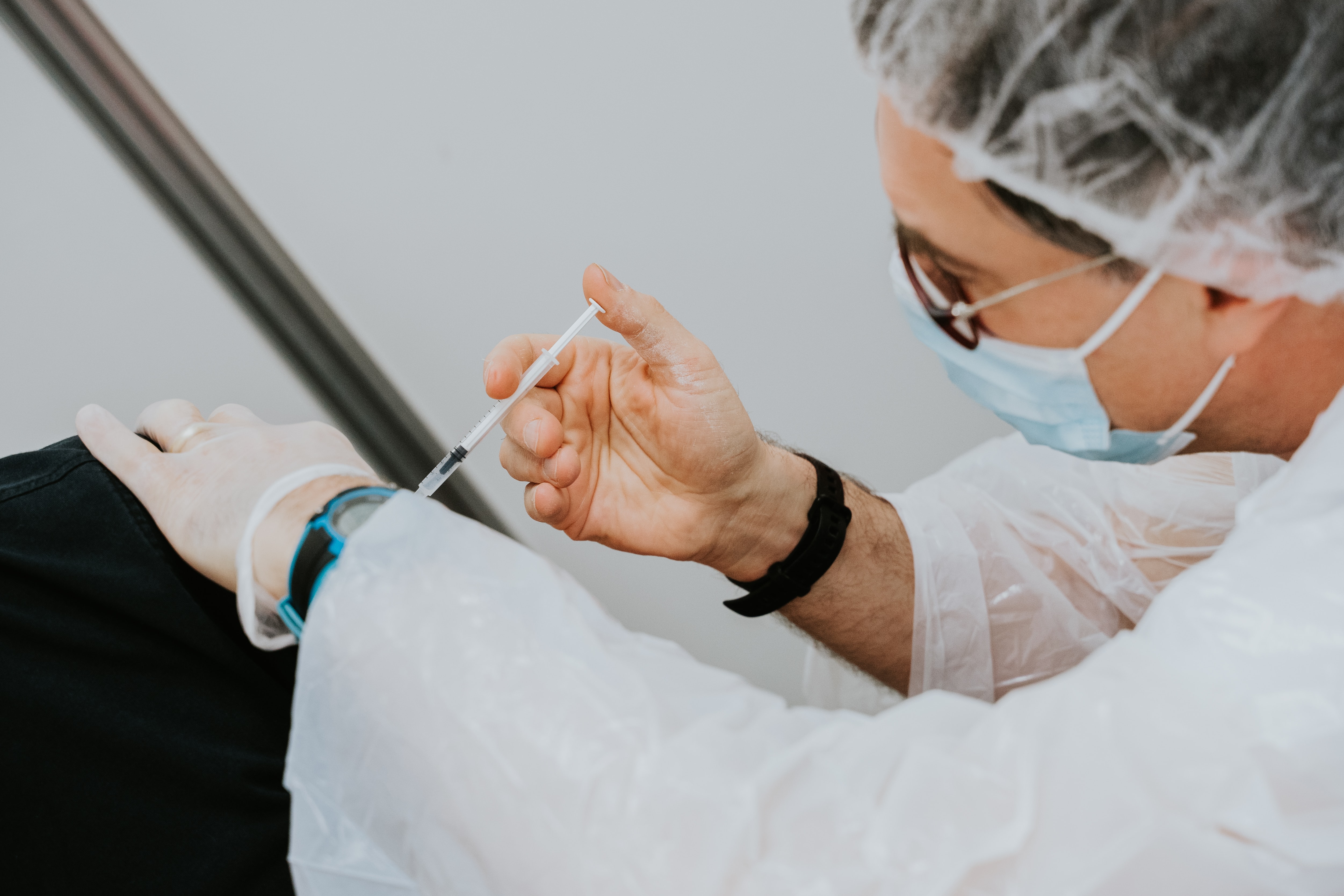 Lack of information, misunderstanding … the news that the Provençal vaccination centers will only have the Moderna vaccine is struggling to pass, reports France Blue Alpes-Côte d'Azur. Indeed, from the end of December, the vaccine from the American laboratory will be the only one available for those who are injected a first or second dose, but also for people receiving the booster.
According to information from our colleagues, the vaccine from the Pfizer / BioNTech laboratory will be reserved for town doctors and pharmacists. If the quality of that of Moderna is not questioned, on the side of elected officials who learned the news overnight, it is the method that raises questions and should embarrass health professionals. In Aix-en-Provence, the mayor Sophie Joissains considers unthinkable "that the mobilized teams are on the front line to manage the public's incomprehension, even their anger". The municipality has therefore decided to temporarily stop making appointments by phone or on the Doctolib platform.
>> To read also – Vaccination Covid-19: which reminder to carry out according to your situation?
"All vaccines are effective", according to Olivier Véran
The municipality highlights the lack of information and wrote to the regional prefect for answers. Appointments will be open until "the reorganization of the vaccine offer within the vaccination center". Same situation in Vitrolles, describes France Bleu, especially as hundreds of appointments are made until December 27, but also after. However, those over 30 who wanted or had to be vaccinated with Pfizer will only be entitled to Moderna. "The problem is, people don't know it," laments a caregiver.
No controversy, however, for the government, the Minister of Health in the lead. Olivier Véran underlines the importance of having his booster dose and insists on the fact that "All the RNA-messenger vaccines, whether it is Pfizer or Moderna, are effective and must be used". Before adding firmly: "I know that there are vaccination centers and local elected officials who are alarmed, because they would like to have only Pfizer, because a habit has been taken […], but I say it again: whether it is Moderna or Pfizer, it is exactly the same thing. "Controversy closed?
>> Read also – Covid-19: Moderna ready to develop a booster dose specific to the new variant
Receive our latest news

Every day, the selection of main info of the day.