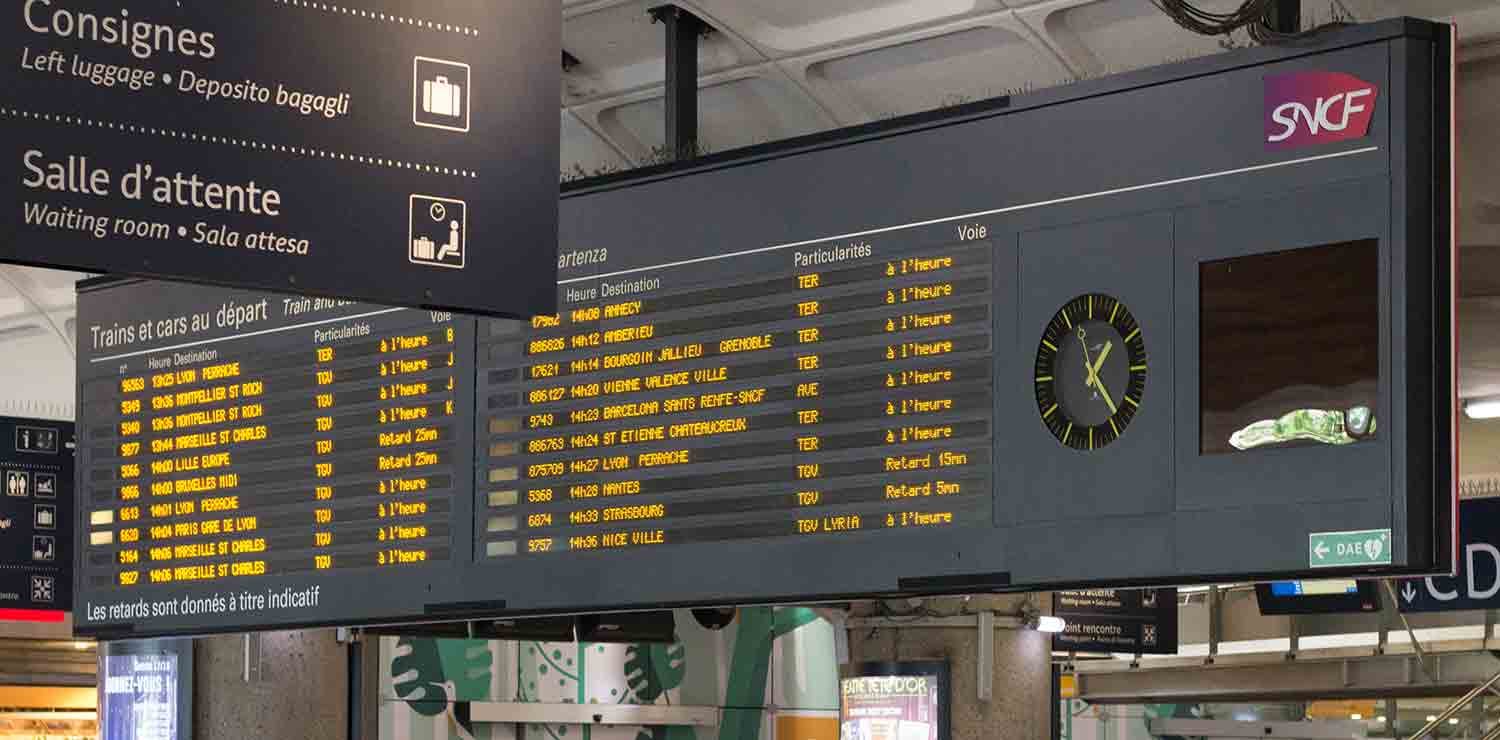 The results are mixed for French trains. If they are not the furthest behind in Europe, they can do better, according to a report on the 2018-2020 period published on Monday, November 29 by the Transport Quality Service Authority (AQST). For all categories of trains (TGV, Intercités, TER, suburban trains in European capitals), the results put forward by the AQST "draw up an overall average result for France", 11th out of 16 countries analyzed, with 91% of trains arrived less than 5 minutes late in 2019 (base year before the pandemic).
Switzerland, the Netherlands and Denmark are on the podium with more than 95% of trains on time or almost. Great Britain, Italy and especially Portugal (82.2% of trains per hour only) are at the bottom of the ranking. "Despite slight improvements in punctuality since 2014, (…) France's position in the panel has not changed since 2014, since most of the best-ranked European countries have maintained or consolidated their lead", underlines the report. .
Spain at the forefront for TGVs
The year 2020 marked an improvement in punctuality in several countries, with the drop in attendance linked to the health crisis: in France, 92% of trains arrived on time. For regional trains, France is progressing and is in 8th place in 2019, with 91.9% punctuality at 5 minutes, ahead of Belgium, Great Britain or Portugal, the worst student.
>> To read also – Mainline trains: will ticket prices increase in 2022? SNCF has decided!
The Ile-de-France lines (RER and Transilien, 94% punctuality in 2019) are also ranked 8th in a European ranking of urban lines dominated by Copenhagen, Madrid and Berlin. Lisbon, London and the lines of major Belgian cities bring up the rear. High-speed trains arrive in France with 77.9% punctuality, far behind Spain (93.3%) and the Netherlands (86.6%), which run their TGVs on dedicated tracks.
However, the SNCF ranks ahead of Italy (66.3%) and Portugal (65.2%), which, like it, run their TGVs on conventional tracks as well. German data, measured differently, could not be aggregated. Regarding Intercités trains (long distance excluding high speed), France is in 7th place out of 10 countries studied, with 75.7% punctuality at 5 minutes, just behind Norway and Poland. The smallest countries (Netherlands, Switzerland, Ireland, Belgium) recorded the best scores, while Italy, Portugal and Spain recorded the most delays.
Receive our latest news

Each morning, the essentials of CAPITAL news.