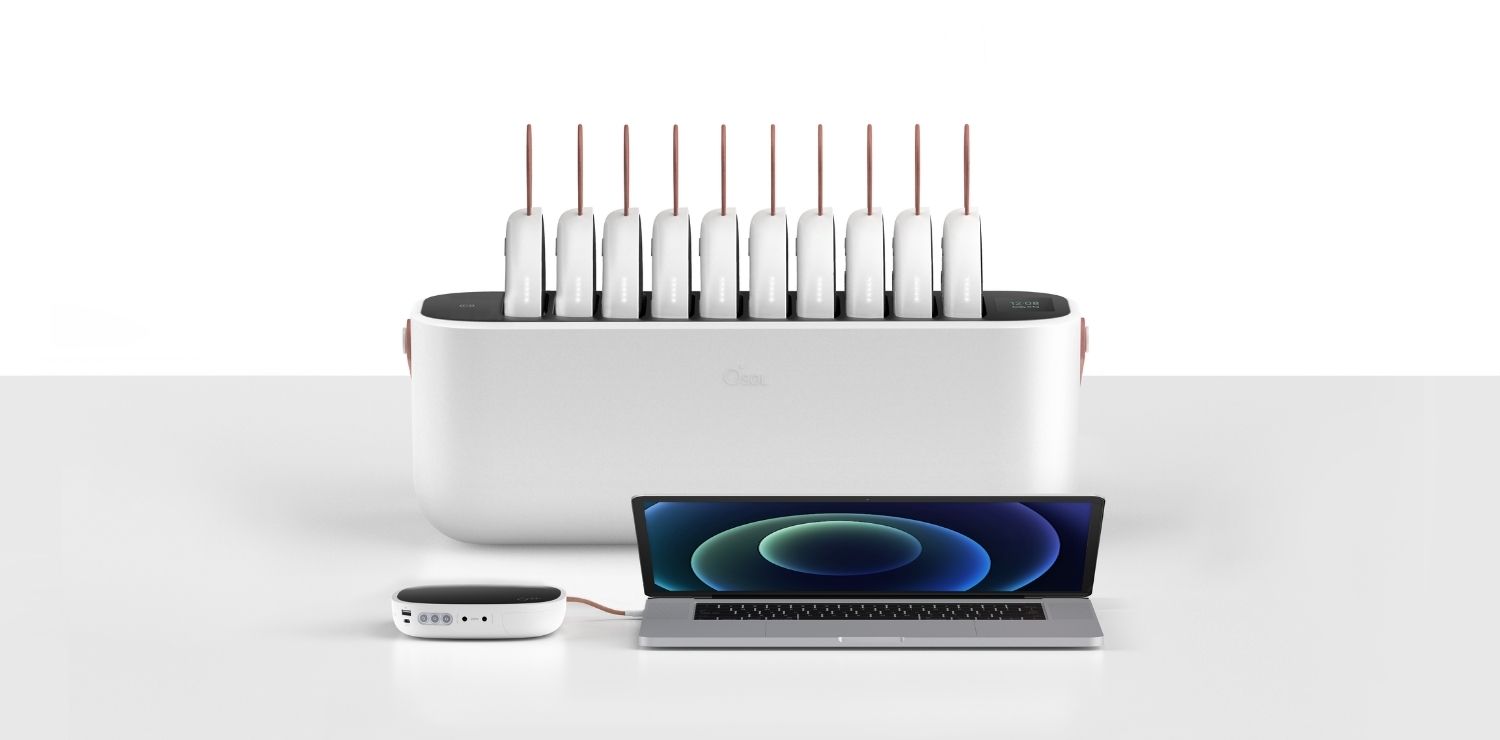 While French startups should beat this year a fundraising record in France – by exceeding 10 billion euros, according to France Digitale -, the energy specialist Osol has just raised 3 million euros in initiation with several emblematic French business angels. Among them, Christophe Courtin, founder of Flex-O and Courtin Real Estate, Romain Afflelou (the creator of Cosmo connected and son of Alain Afflelou), Frédéric Metge (FM Invest) and Clément Alteresco (the founder of Morning).
This fundraising valued the young growth to the tune of 7 million euros. "Originally, we were only looking for 1 million euros. But along the way, and thanks to the advice of Christophe Courtin, the doors of other investors have been widely opened", says Maxime Cousin, one of the founders of the Cannes start-up.
Created in 2016 from the exploitation of patents belonging to the National Center for Space Studies (CNES) and the European Space Agency, Osol develops portable electrical systems comprising lithium-ion batteries. With 20 hours of battery life, these devices allow you to connect a computer to 220 volts, recharge your mobile phone and connect several terminals to USB A and C ports.
This "Base" – this is the name of the product – is intended for players in tertiary real estate, coworking spaces, large schools and companies adept at flex-office whose users "want to be able to work anywhere. without the hassle of extension cords and electric cables ". Among its customers, Osol already counts Danone, Orange, EMLyon, ENSAM …
The freshly raised money will be used to recruit (the team will thus increase from 8 to 14 employees in 2022), to mass produce its devices and to develop its sales in Europe. Present for the moment in Switzerland, Belgium and Luxembourg, the company which rents its solutions (in "hardware as a service" mode) aims for a turnover of "several million euros by the end of 2023".
Receive our latest news

Every morning, the information to remember about financial markets.