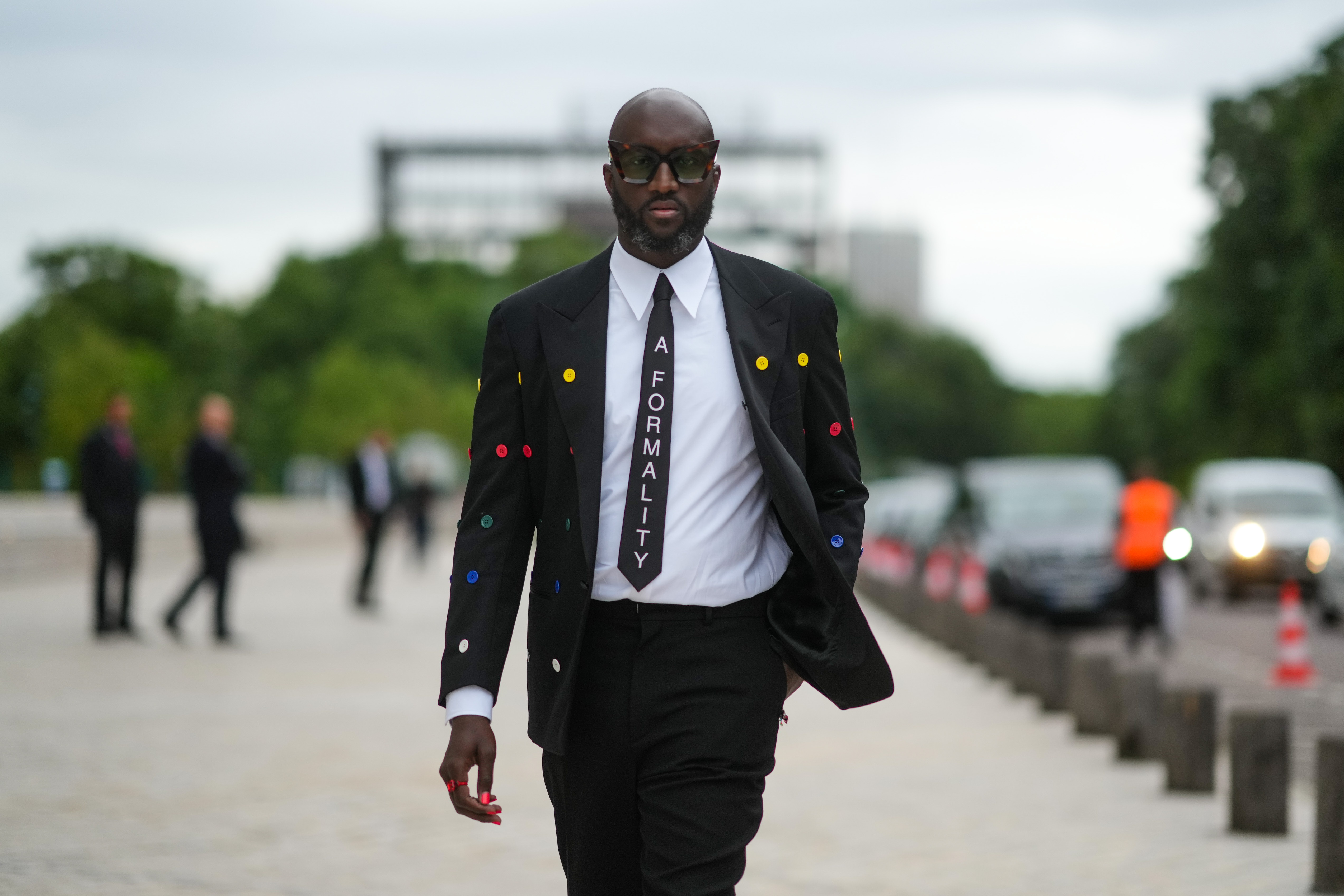 He was the star of millennials and king of luxury streetwear. The American designer Virgil Abloh, creator of the men's collections for the Louis Vuitton house, died Sunday of cancer at the age of 41, announced the LVMH group, Vuitton's parent company. The first great black designer recognized on the fashion scene, committed to the affirmation of African-American cultures, the hip-hop fan stylist had landed in 2018 one of the most envied positions in the fashion and luxury sector. , within the flagship brand of LVMH, world number one in luxury. "The LVMH group, the Maison Louis Vuitton and Off-White have the immense sorrow to announce the disappearance of Virgil Abloh, struck down this Sunday November 28 by a cancer which he fought for several years", declared LVMH on his account Twitter.
The son of Ghanaian immigrants, he was married with two children, Lowe and Gray Abloh. The disease he had been fighting for two years had not been made public. "He has chosen to endure his battle in private since being diagnosed in 2019 with" cardiac angiosarcoma, a rare malignant tumor located in the heart, his family explained in a post on the designer's Instagram account, mentioning of " many difficult treatments ". Artist of "infinite curiosity", he has created "ways for more equality in art and design", greeted his family who calls for respect for his privacy to mourn and "celebrate the life of Virgil ".
>> Read also – LVMH takes over the streetwear brand from designer Virgil Abloh
Bernard Arnault "in shock"
Bernard Arnault, president of LVMH, said he was "in shock", hailing "a designer of genius, a visionary" and "a beautiful soul". The announcement of his death sparked a number of emotional reactions around the world. Kim Jones, at Dior Homme and Fendy (and Virgil Abloh's predecessor at Vuitton), paid tribute on Instagram to "one of the nicest people you could meet." "He will be deeply missed, although his vision will continue through the paths he has traced throughout his career," responded the house of Gucci (Kering group). "Virgil Abloh was the essence of modern creativity," said Alexandre Arnault, vice president of Tiffany, on Instagram.
Friend and collaborator of Virgil Abloh, the American rapper and designer Kanye West paid tribute to him on his Sunday Service site with a black screen crossed out with a message in "affectionate memory of Virgil Abloh". On Instagram, the Canadian rapper Drake testified to him of his "love for eternity, my brother". "Your work as a human and your work as a spiritual being will live on forever," added American artist Pharrell Williams. On the French side, footballer Kylian Mbappé wrote on Twitter that "no one will forget the imprint you left". "Rest in Power", tweeted actor Omar Sy. Virgil Abloh was born September 30, 1980 in Rockford, Illinois, United States. This hip-hop fan had started his activities DJ in high school before graduating in civil engineering from the University of Wisconsin and architecture from the Illinois Institute of Technology. In the early 2000s, he had become an artistic consultant for Kanye West, advising the rapper in particular on his covers of records and the scenographies of his concerts.
>> To read also – Louis Vuitton (LVMH), pharmacies… wave of lightning thefts in the United States, "it's domestic terrorism"
One of the coolest designers
King of luxury streetwear, he had established himself in a few years as one of the coolest designers among an audience of connected millennials. Rewarded many times for his work, the prestigious British Fashion Awards "Urban Luxe" award was awarded to him in 2017 and 2018. His January 2021 collection for Louis Vuitton, unveiled as part of Virtual Fashion Week in Paris , had been in the form of an anti-racist and anti-homophobic performance led by American rappers. Virgil Abloh had questioned how stereotypes and uniforms related to professions and lifestyles shape personality, striving to change these preconceptions.
"Fashion is a tool for shaping these identities (…) Unconsciously, we trust a figure in a suit and we are wary when seeing the outline of a hooded sweatshirt", could we read in the notes accompanying the collection. In 2012, he created a first label, Pyrex Vision. A year later, Off-White was born, a luxury streetwear brand which imposed itself by the strength of its graphics before evolving towards more "couture" creations.
LVMH signed an agreement in July with Virgil Abloh to become the majority shareholder of its Off-White brand. The designer congratulated himself on "the power and the necessary dimension" brought by LVMH "to accelerate our momentum and make Off-White a true luxury brand". LVMH also intended to extend its collaboration with the American to launch new brands and wanted to "imagine new partnerships" with him, "beyond fashion". Abloh hoped to use his partnership with LVMH to "foster greater equity and inclusion in the industries" he served.
Receive our latest news

Every day, the selection of main info of the day.