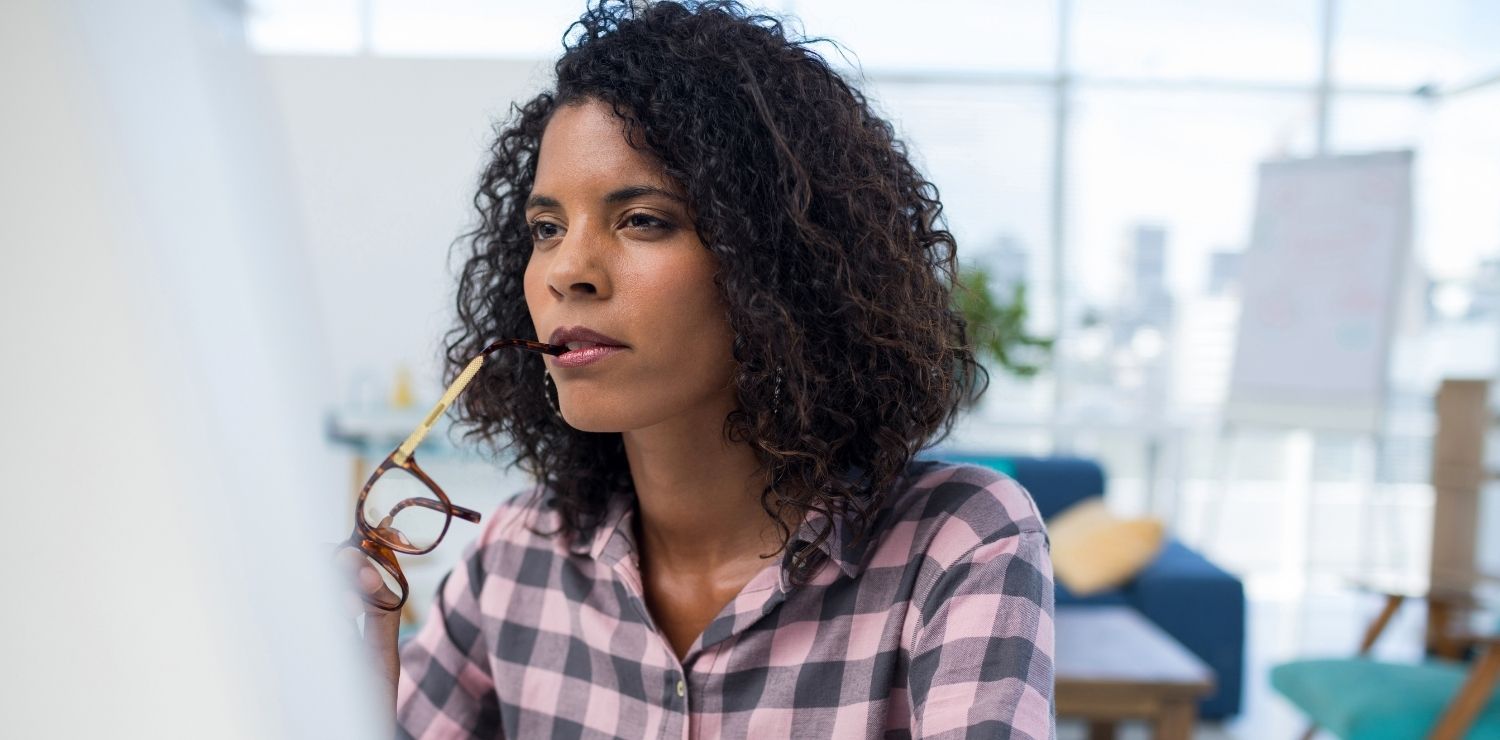 The Ministry of Labor has just published a new health protocol in the workplace, this Monday, November 29. If this text hardens the rules concerning convivial moments and meals in company canteens, this is not the case for teleworking. Thus, the government always leaves the hand to the employers to fix, within the framework of the social dialogue, the number of days of teleworking to be applied in their company. "In the current context of epidemic recovery, the organization of an exchange within the framework of local social dialogue on the implementation or strengthening of health measures within the company is all the more essential (for example : staggered schedules; traffic flow; implementation of teleworking, etc.) ", is it written in the protocol.
Employers who so wish can therefore, with the agreement of staff representatives (when there are any) and employees, plan more days of teleworking to cope with the rebound of the Covid-19 epidemic. But this is not imposed by the government. If your company does not adopt such a strategy, can you ask your manager to do more work from home? "An employee always has the possibility of asking his employer to telework more", indicates Anne Leleu-Été, founder and partner of the firm Axel Avocats. But this is not a right granted automatically and the employee cannot therefore demand it. "Just as a company cannot impose teleworking on its employees, an employee cannot impose it on his employer", continues the lawyer. Indeed, the latter has the right to refuse such a request.
"This is a matter of the goodwill of the company. But be careful to act in a fair manner ", warns Isabelle Schucké-Niel, lawyer specializing in social law. Indeed, if an employer accepts that an employee teleworks more without particular justification, it will be complicated to refuse it to another.
>> Are you looking to develop professionally, do you want to retrain? Capital and its partner Topformation are organizing the second edition of the CPF virtual fair on December 9 and 10. The opportunity for you to discover hundreds of fundable training courses in all fields and to interact directly with organizations! Reserve your place for free by following this link.
On the other hand, the state of health can be an argument to benefit from enhanced teleworking. Thus, the workplace health protocol calls on employers to "pay particular attention to vulnerable people". Employees who present vulnerabilities, who have resumed work on site and who cannot benefit from reinforced security measures (provision of an individual office or installation of protective screens, absence of workstation sharing, provision of surgical masks, etc.) are automatically entitled to telework, if their profession allows it. Note that employees who are in the same situation but who cannot work remotely are eligible for the partial unemployment scheme. Vulnerable employees are considered to be those who:
are 65 years of age or older;
are in the third trimester of pregnancy;
have a history of cardiovascular disease;
have unbalanced diabetes;
have a chronic respiratory pathology liable to decompensate during a viral infection (obstructive pulmonary disease, severe asthma, pulmonary fibrosis, sleep apnea syndrome, cystic fibrosis in particular);
have severe chronic kidney disease;
have active cancer on treatment;
have obesity;
have congenital or acquired immunosuppression;
have at least stage B Child Pugh score cirrhosis;
have major sickle cell syndrome or have a history of splenectomy;
have motor neuron disease, myasthenia gravis, multiple sclerosis, Parkinson's disease, cerebral palsy, quadriplegia or hemiplegia, primary brain malignancy, progressive cerebellar disease, or a rare disease;
have Down's syndrome.
Even if they benefit from reinforced protection measures on site, a vulnerable employee can still ask to make more use of telework. But here again, this right is not automatic: it all depends on the goodwill of his employer. However, given the evolution of the epidemic, one can imagine that companies are more willing to step up teleworking for vulnerable employees. In addition, since September 1, 2020, no partial unemployment scheme is planned for employees living together with a so-called vulnerable person. However, this can be another argument for negotiating with your employer for more telecommuting days.
In short, you will understand, this issue is a case-by-case and negotiation with your employer, if the latter does not itself take the lead by offering more teleworking. Note that in the most extreme cases, "if there is a real relaxation in barrier gestures (wearing a mask, respecting distances, providing hydroalcoholic gel, etc.) and the company does not does not intervene, an employee can go as far as the right of withdrawal ", indicates Isabelle Schucké-Niel. In this context, if an employee considers that his situation at work exposes him to a serious and imminent danger to his health, he can leave his post. He must then inform his employer. If the right of withdrawal is justified and the risk is recognized, the employee continues to receive his remuneration normally and the employer must take the necessary actions to put an end to the risks to which the employee was exposed. A resumption of teleworking activity may possibly be offered to him.
>> Find our series of podcasts on teleworking, its good and bad sides
Receive our latest news

Employment, management, rights, every week your career news.