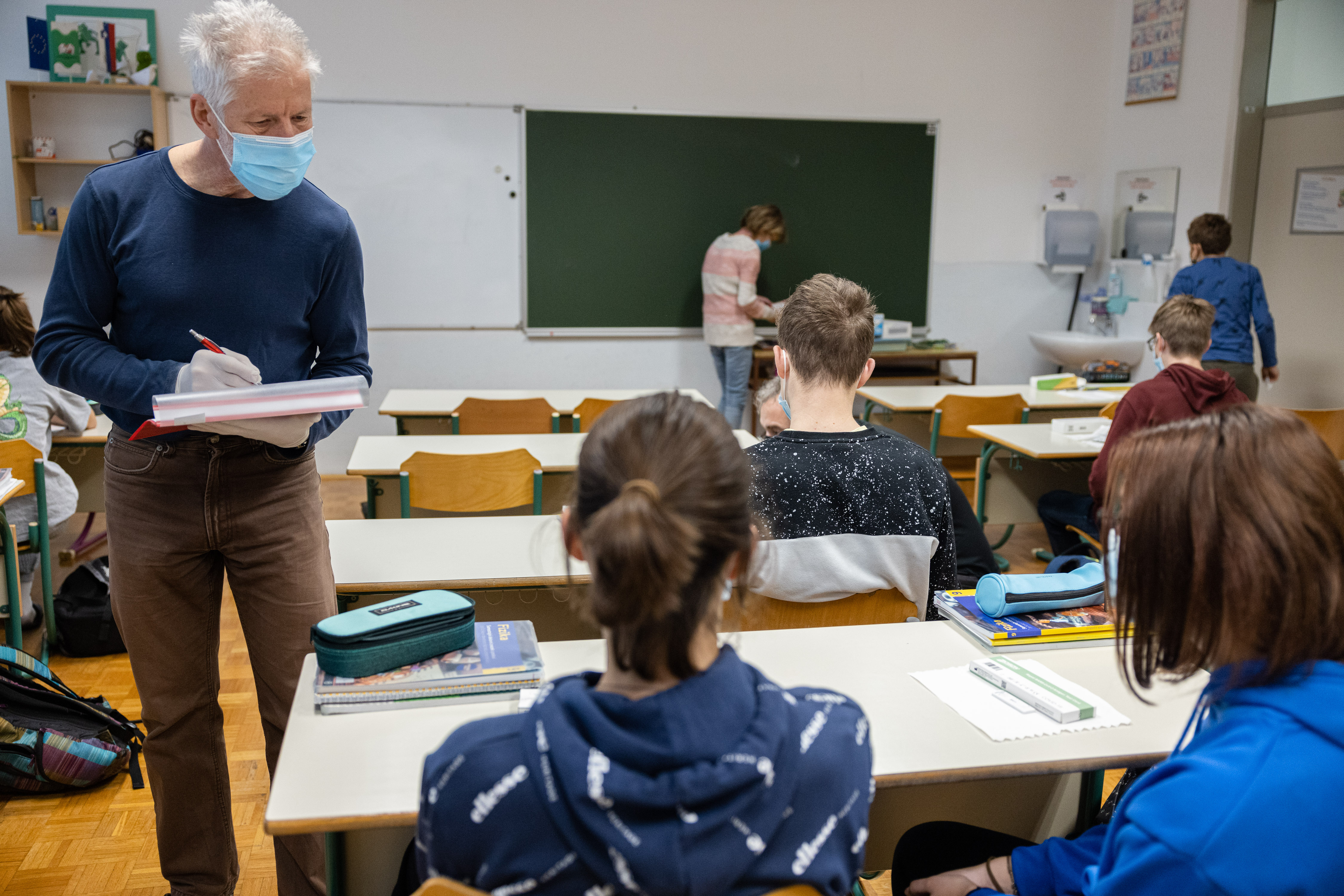 We know a little more about the health measures taken in colleges to try to stem the 5th wave of Covid-19 which affects France and Europe. The day after the announcements made by Olivier Véran, the Minister of Education, Jean-Michel Blanquer, came to detail the government's plan for adolescents on France Inter, Friday November 26. If the protocol currently in place for middle and high school students remains the same, 6th grade students will have to get used to the self-tests.
The measure targets all students under 12 who are therefore not vaccinated. "A box of ten self-tests valid for five weeks will be distributed", announced the minister on France Inter. They will thus be able to perform two self-tests per week. The instructions will be communicated to the parents of pupils by the principals of the colleges and it is the National Education which will directly provide the self-tests.
End of class closures
These new measures are part of the government's overall plan to stem the spread of Covid-19 in France and in schools. Thus for primary schools, Jean-Michel Blanquer announced the end of class closures from the first case of Covid detected and the establishment of a testing system for all students. A measure that will be "fully operational the following Monday" while 8,890 classes are currently closed, according to the minister. "It represents 1.7% of the classes. It's a lot, it's important that it does not go further," he insisted on France Inter.
>> Read also – Covid-19: strengthened border health controls, Véran announces
According to a study by the Institut Pasteur, relayed by The Parisian, having children in a household entails a greater risk of contamination for parents, especially when the children are under 12 years old and cannot be vaccinated against the coronavirus. To try to avoid contamination by the youngest, the government also wants to set up air purifiers in classrooms "where there are no windows", detailed the minister.
Receive our latest news

Every day, the selection of main info of the day.