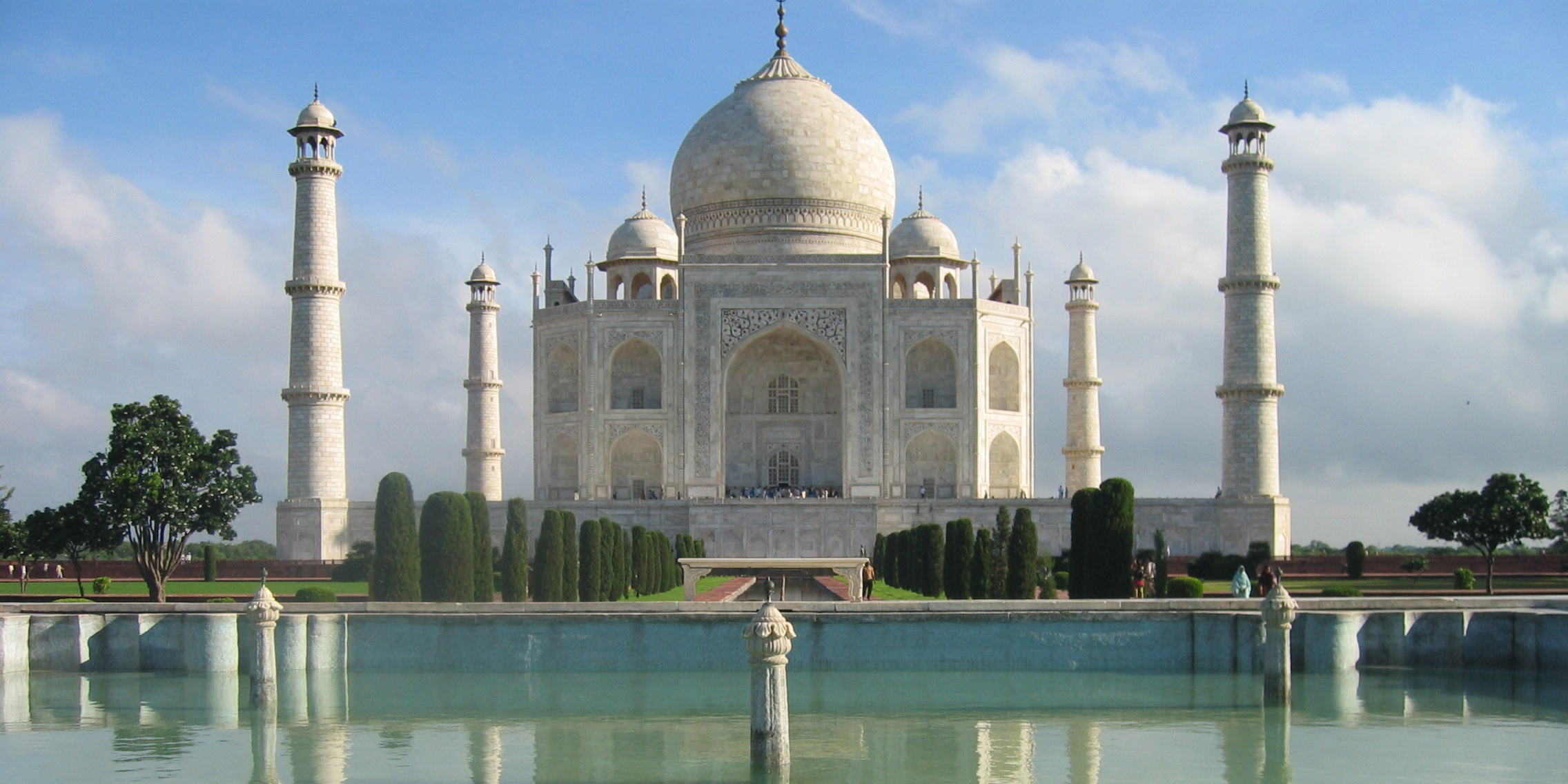 "We wish to send a message of peace and religious harmony," Anand Prakash Chouksey, the Indian who erected a replica of the Taj Mahal as a message of love to his wife but also of peace, told AFP to his country. "There is a lot of hatred around us," he continued, "love solves all problems in life and the Taj Mahal is a symbol of that". This architectural masterpiece of Indo-Islamic art, the country's main tourist attraction, was built in Agra in the 17th century on the initiative of the Mughal emperor Shah Jahan to perpetuate the memory of Mumtaz, his wife deceased favorite. The wife of Anand Prakash Chouksey, on the other hand, is very much alive, and was able to give her opinion on the construction of the palace, a third smaller than the Taj Mahal, located 800 km away. "My wife only asked for a meditation room."
"She is a pious woman," he still confides. "According to her, the dome brings a different atmosphere and a lot of positive energy," he adds. Its reproduction will have required three years of work, sixteen years less than the mausoleum which inspired it. According to the lover, this sentimental fantasy will have cost him more than 15 million rupees (180,000 euros).
Marble love poem
The Taj Mahal shines, in Agra on the bank of the Yamuna, like "a pure and lonely tear (…) on the cheek of time", according to the verses of the Indian Nobel of literature Rabindranath Tagore, dedicated to the monument, a true poem love in marble. "We used Makrana marble to construct the building," which is the same material the Taj Mahal was made from, "said Mr. Chouskey, who plans to attach the Indian flag to the top of the main dome. It will not be totally. satisfied that when he has, in the end, made the symbols of India's most popular religions appear on the minarets that stand at the four corners of his palace in Burhanpur.
It is in this same city that Mumtaz died giving birth to her 14th child in June 1632, after accompanying Shah Jahan who came to suppress a local revolt. The deceased had been buried there for some time and, according to locals, Shah Jahan had planned to build the Taj Mahal on the banks of the Tapti River crossing the city. "The soil structure did not allow the Taj Mahal to be built here at the time, so it was erected in Agra," where Shah Jahan and Mumtaz lie side by side, Chouksey explained. . The old city of Burhanpur shelters the dilapidated remains of the palace where the members of the imperial family resided, and its magnificent hammam intended for Mumtaz that the Mughal emperor had built so that she could relax in style.
Receive our latest news

Every day, the selection of main info of the day.