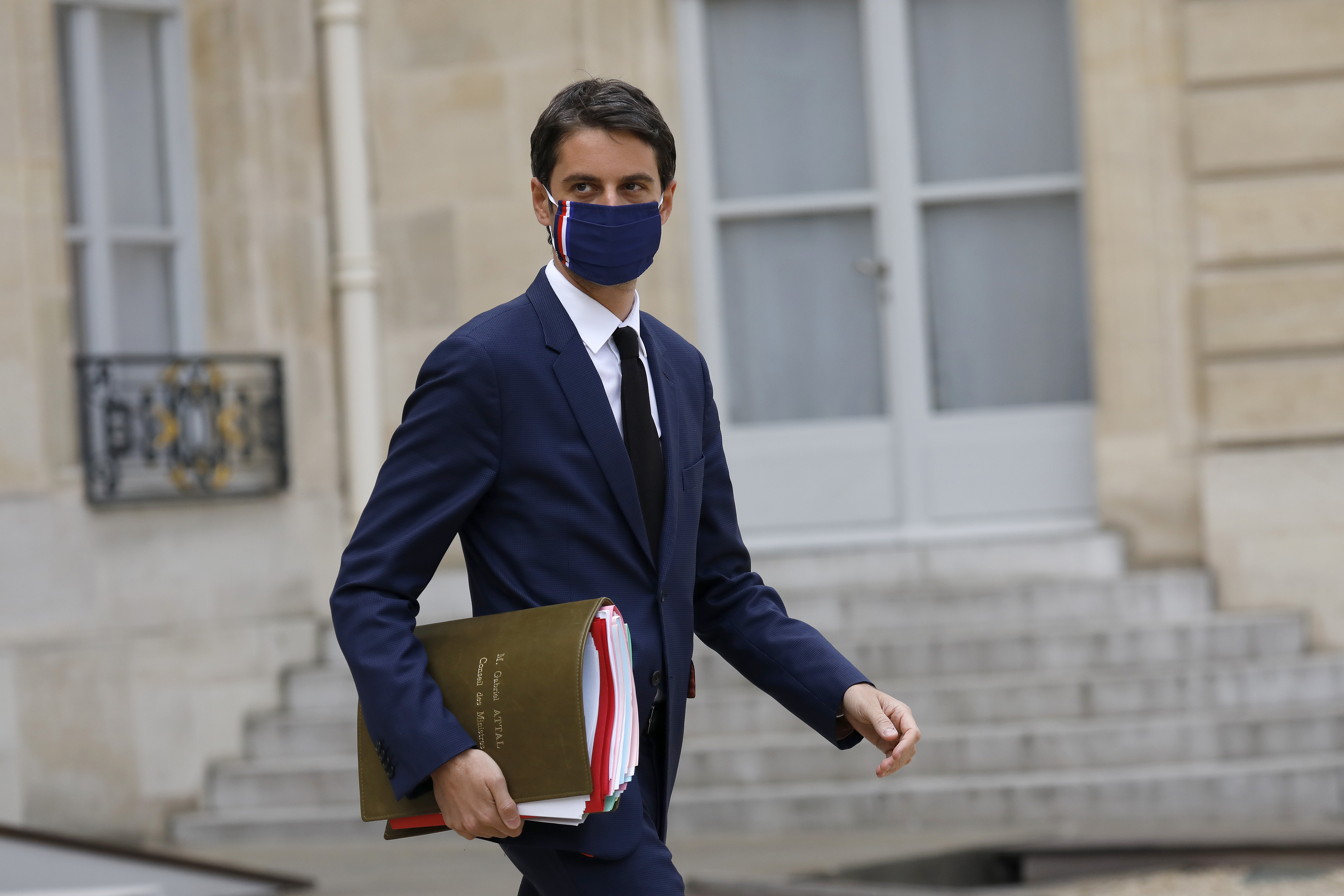 Not a vaccination pass, but a "maximum pass". On RMC, government spokesman Gabriel Attal refused to assimilate the hardening of the health pass (compulsory vaccination booster from January 15, if 7 months have passed after the second injection, chargeable PCR tests valid for 24 hours instead. 3 days for non-vaccinated) to the implementation of a real vaccination pass. "We have implemented, it is true, new measures that make it more constraints on those who have made the choice, in conscience, not to be vaccinated", admitted the minister all the same.
For his part, the Minister of National Education Jean-Michel Blanquer remains stuck on his goal: to avoid class closings as much as possible until the Christmas holidays. "We are keeping our main objective of having as many schools as possible open, with a new method which should allow us to close fewer classes: to do a test for all the students as soon as there is a positive case in a class" , he declared, on France Inter. As of Friday, November 26, the number of classes closed due to Covid-19 reached 8,890, mostly in primary school.
At Europe 1, the national secretary of Europe Ecology-The Greens called "the entire population to be vaccinated, in particular the most vulnerable. We must measure how lucky it is to have a country where the vaccine is available. This is not the case everywhere and that is why we are asking for the release of patents ". If he shares the health objective of the executive, Julien Bayou deplores the method: "We have a president who decides everything, alone, for everyone. And there is a form of instrumentalisation of health policy. We ask that these measures, so important, so decisive, be concerted and debated: in the National Assembly, in the Senate, and with the elected officials in particular. "
⋙ To read also – Booster dose: Doctolib breaks a new record with 1.2 million appointments in 24 hours
Receive our latest news

Every day, the selection of main info of the day.