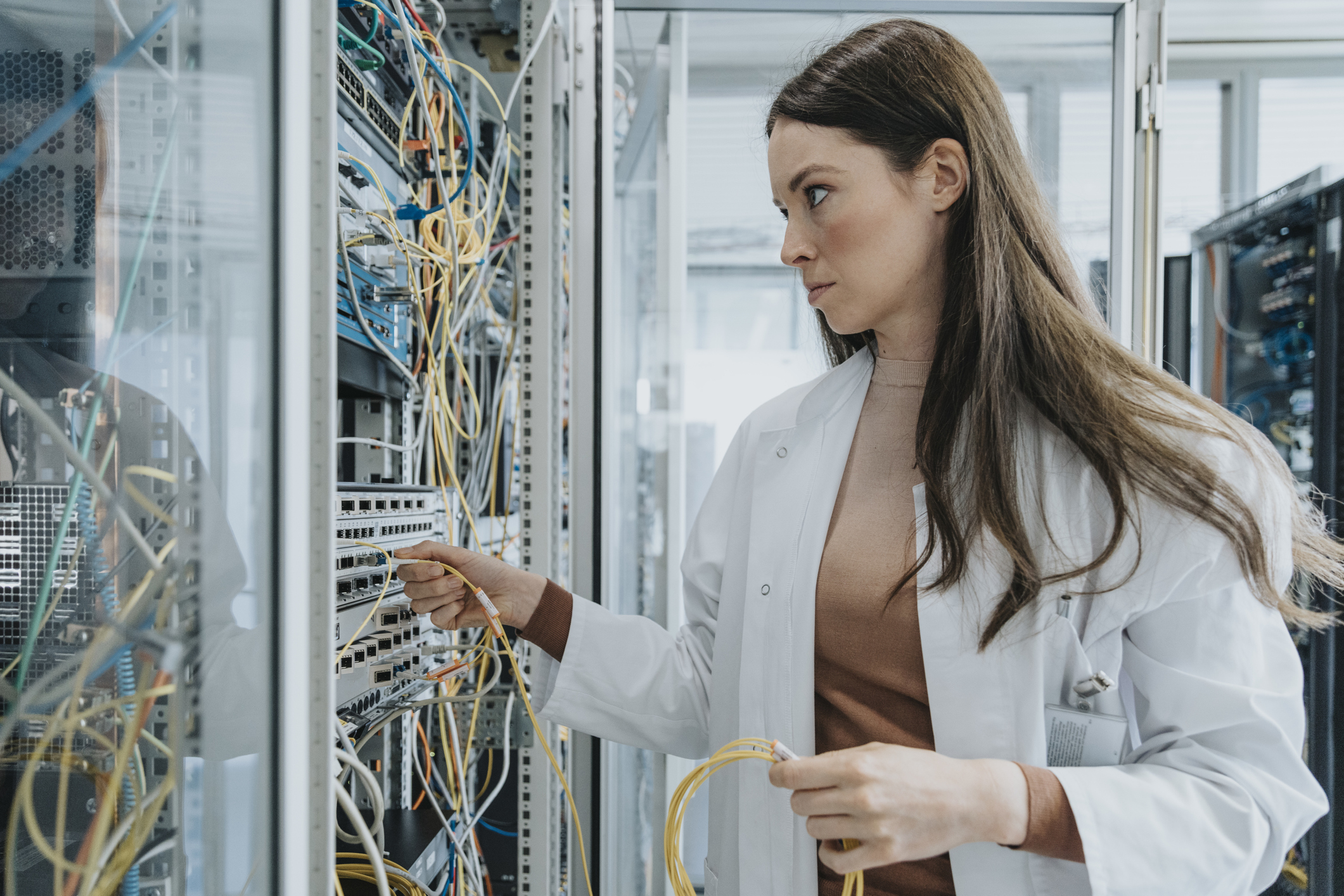 The president of the Telecoms Regulatory Authority (Arcep) is angry with the infrastructure operators responsible for installing optical fiber in France. In an interview with Les Échos, Laure de La Raudière said she was "not satisfied" with the application of the framework contract for the fiber optic sector and does not rule out penalizing the poor practices of operators. Noting many quality problems in the deployment of optical fiber in France, it notes that the framework contract setting out the obligations of commercial and infrastructure operators "has not been implemented at all operators", adding that 'she is "not satisfied" with it.
Infrastructure operators install the fiber optic network into residential areas or at the foot of buildings, and commercial operators then step in to hook up the connection for their customers. "I receive countless letters of complaints. There is anger, facing the doors of the cabinets of streets fractured or closed with Scotch, the tangled fiber cords, the wild disconnections …", she detailed .
Bad practices sanctioned?
The regulator announced Thursday, November 25 in a statement the opening of an administrative investigation against the company Xp Fiber, an infrastructure operator subsidiary of Altice, the parent company of the operator SFR. "We receive many more alerts on its networks than on the others", explained Ms. de La Raudière to Echos, including "possible architectural issues", not allowing the commercial operator to connect the end subscriber .
>> To read also – Delays and poor workmanship, the great fiber bazaar
She added that it "is not excluded" for Arcep to sanction bad practices in general. It recommends developing the right tools for operators, to better trace interventions, identify line cuts and repair damaged infrastructure, and to stop "resorting to sub-contracting".
Optical fiber is a crucial technology for the very high speed plan (THD) aimed at covering the entire territory with various fixed and mobile technologies in 2022.
Receive our latest news

Each morning, the essentials of CAPITAL news.