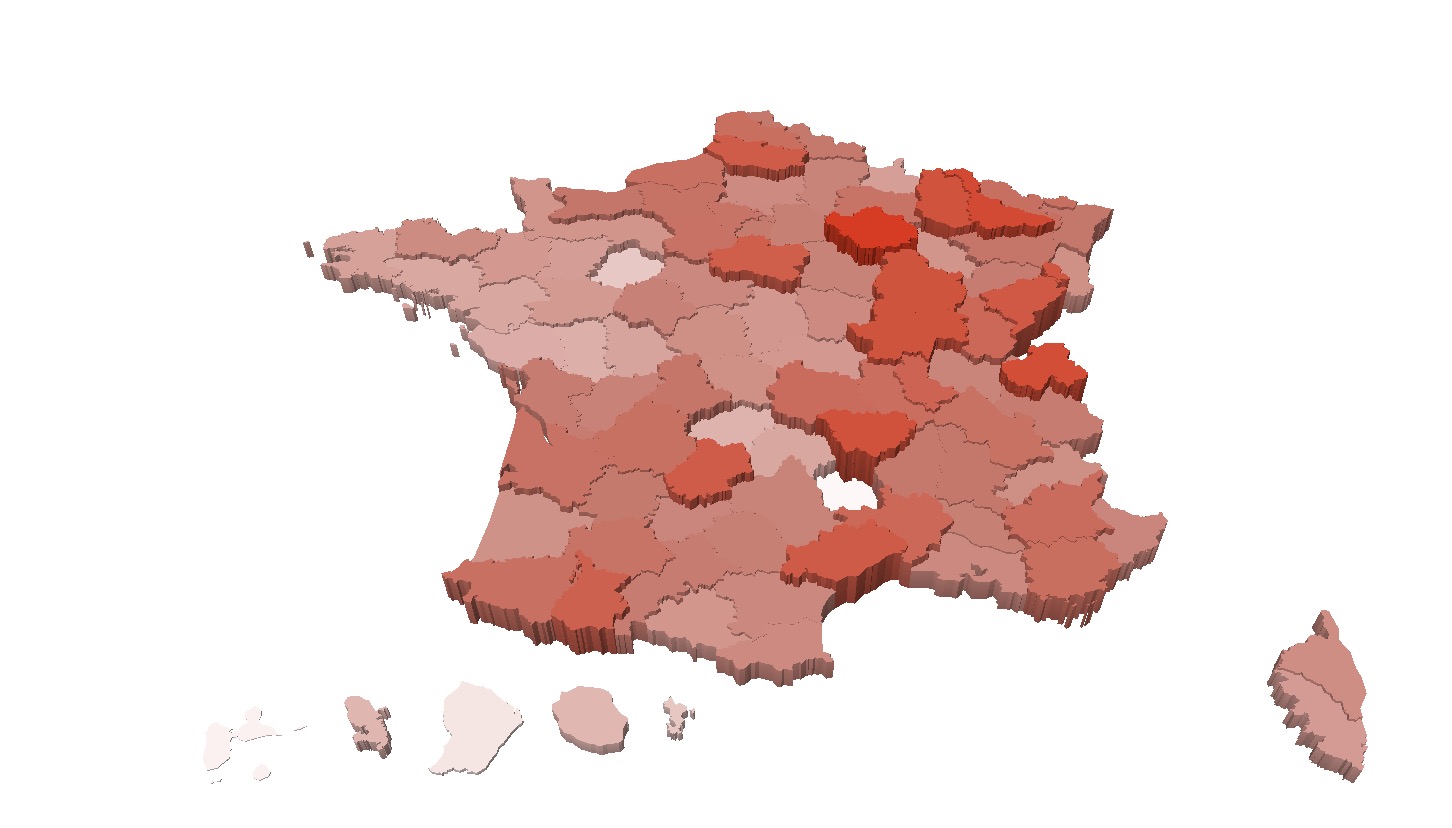 There is no longer any doubt: the fifth wave of the Covid-19 epidemic is here, and it is amplifying. The situation is particularly critical in Ardèche, where the incidence rate, that is to say the number of positive cases per 100,000 inhabitants, jumped by more than 80% between the week of November 9 to 15 and that of November 16. as of November 22, thus increasing to 435.9 cases. Haute-Corse follows, with 379.7 cases in the last week. At the bottom of this sad podium, we find the Bouches-du-Rhône, with 323 cases: it is almost 67% more compared to the previous week.
However, it is in Aube that the acceleration of the epidemic is the fastest, with + 158% of cases between the two weeks studied. Thus, from November 16 to 22, the incidence rate reached 161.7 patients per 100,000 inhabitants. The virus is also spreading very quickly in Meurthe-et-Moselle, with almost 140% more cases. Thus, in the vast majority of French departments, the incidence rate is not only above the alert threshold, set at 50 contaminations per 100,000 inhabitants by the health authorities, but exceeds 100 cases.
Only two departments remain below the alert threshold: the overseas territories of Mayotte, with 31.5 cases per 100,000 inhabitants during the week of November 16 to 22, and Guadeloupe, with 44 contaminations in the region. same period. Guyana, too, remains relatively untouched. The department, shaken for several days by an unprecedented crisis, has an incidence rate of 74.3 cases per 100,000 inhabitants. In mainland France, Mayenne keeps its head above water, with 90.7 contaminations.
To respond to this outbreak of the epidemic, the government refuses for the moment to consider a containment or a curfew. Instead, the executive announced measures to extend vaccination coverage: all French people over 18 are invited to perform a third booster dose, at least if they ultimately wish to keep their health pass. For those who refuse the vaccine, the possibilities have been reduced with the lowering to 24 hours of the validity of PCR or antigen tests to obtain a health pass.
Receive our latest news

Every day, the selection of main info of the day.