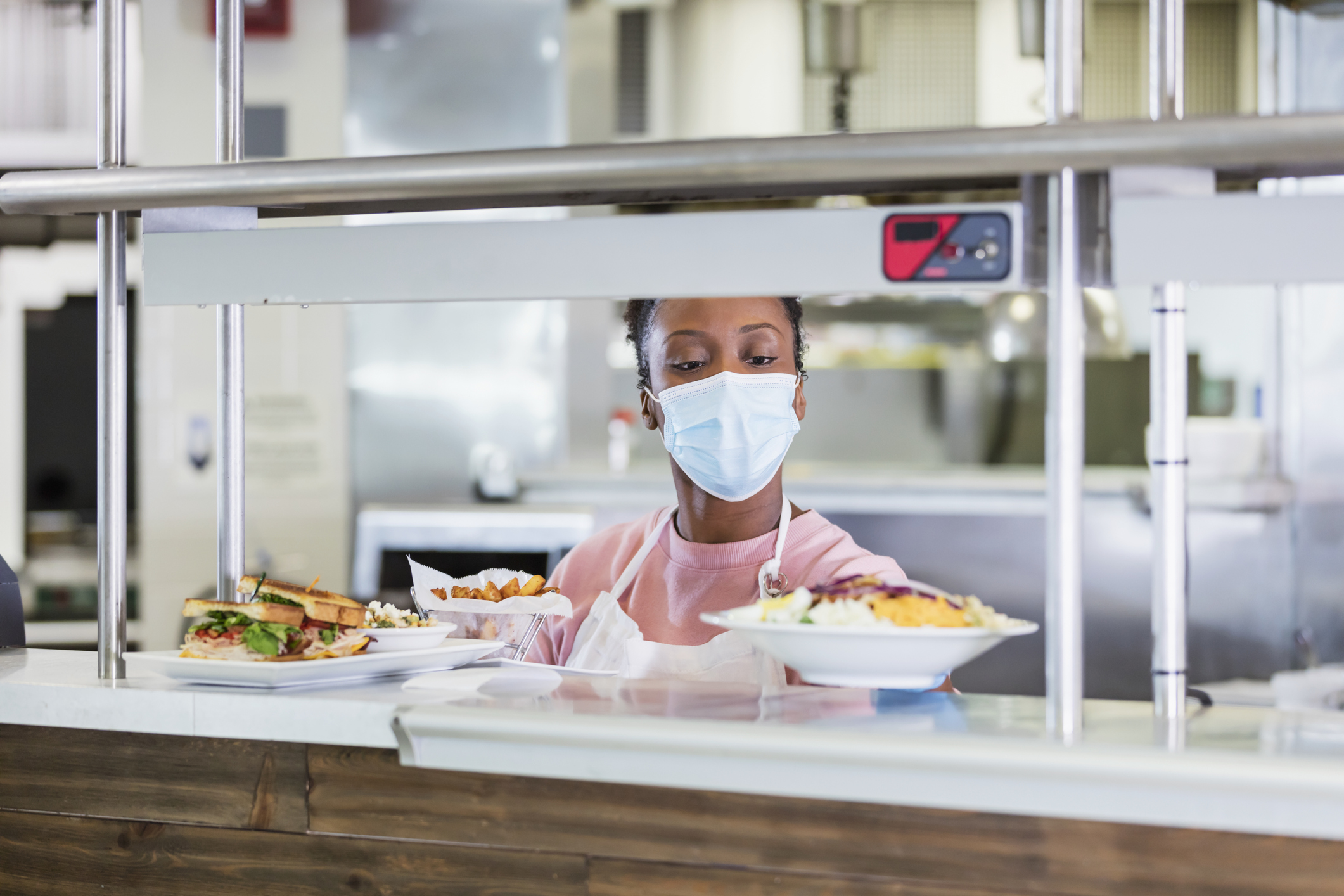 The rule of 8 square meters per employee will make a big comeback in company canteens. As the Ministry of Labor announced on Thursday, the new protocol for collective catering, which has just been sent to the social partners and that Capital has been able to consult, provides that from Monday, November 29, at each table, a distance of two meters is left "between each guest, since the wearing of the mask cannot be ensured at the time of the restoration, except if a fixed or removable wall ensures a physical separation". This rule had already been put in place on March 23, before being removed on June 9. Concretely, this means that each employee will have to leave an empty place in front of and next to him.
The rest of the sheet dedicated to company canteens, which complements the new company health protocol sent to social partners on Thursday, should not change. In its new version, it is still recommended to "systematically" adapt the time slots and to set up "staggered services" in order to "reduce the number of guests present at the same time". When the mask can be worn (in queues or when paying at the cash desk, for example), the recommended distance between each employee is always one meter. Likewise, the protocol still insists on the ventilation of company restaurants and calls for it to be provided "by two separate points (door and window) for a few minutes every hour".
In addition, the protocol still recommends "making it easier for guests to have lunch alone, whether in their individual office, in the premises of the company canteen or in those fitted out for this purpose on the premises of the company. " In this logic, the document continues to encourage company restaurants to provide "packed lunches prepared in advance" and to invite employees "to come alone to collect their basket".
Receive our latest news

Employment, management, rights, every week your career news.