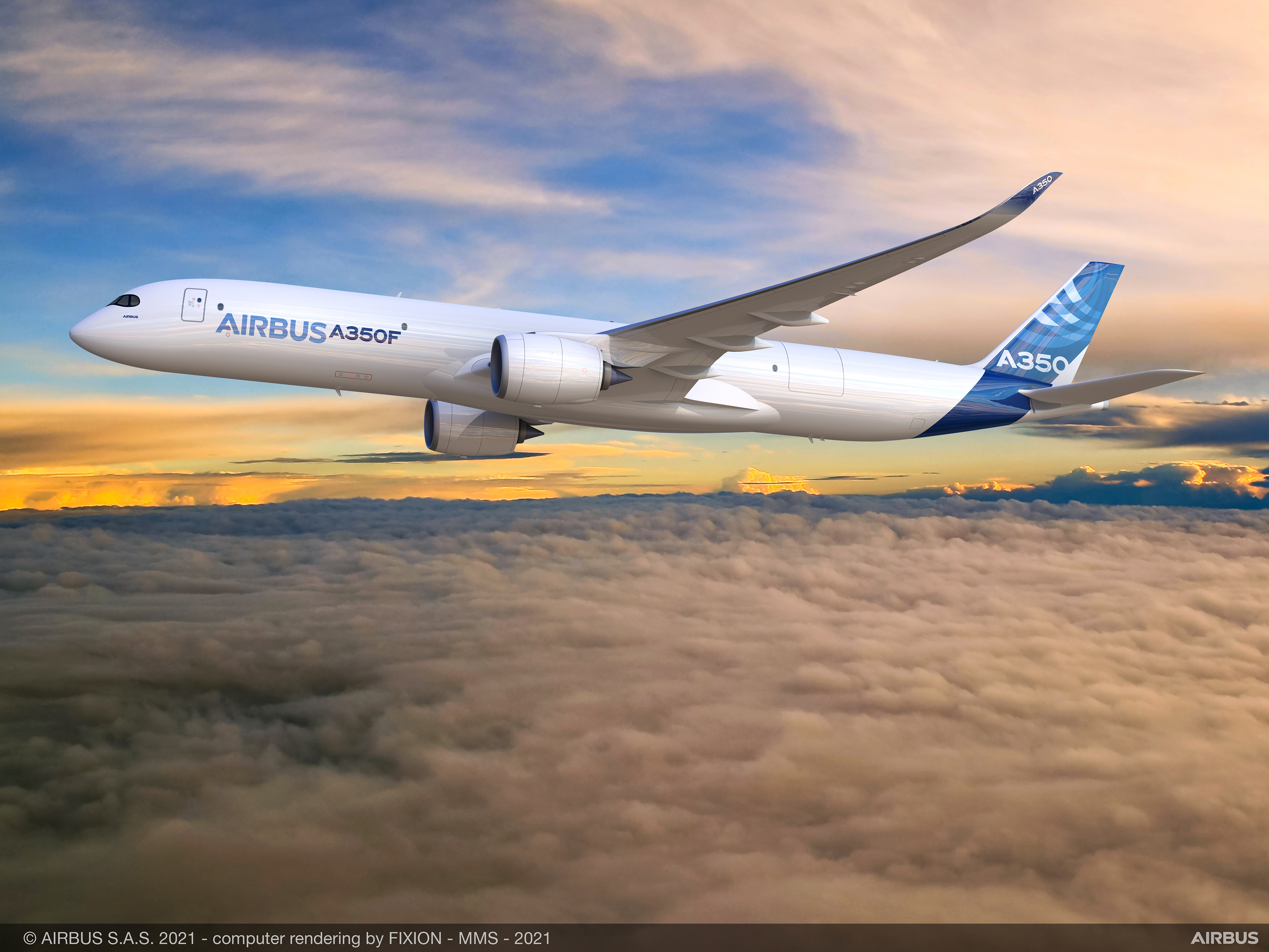 This new aircraft recorded its first four orders between November 14 and 18, during the Dubai Airshow. It will be developed from the most important passenger version of the A350, the A350-1000, and will therefore also be equipped with two Rolls-Royce Trent XWB-97 engines. However, the A350F should be 71 meters, three meters shorter than the passenger version, in order to optimize its center of gravity. However, it will remain longer than its biggest competitor, the Boeing 777F, with a length of around 64 meters. An added value that allows it to have a loading volume greater than 10%, up to 109 tonnes against 103 for the American aircraft. The range remains more or less similar, 8,700 kilometers against 9,000. The A350F will, in the future, be the cargo aircraft with the best environmental performance. The head of Airbus International Christian Scherer declared, "thanks to its composite structure and its latest generation engines, it will provide unbeatable efficiency in terms of fuel consumption, economy and CO2 emissions, promoting the long-term sustainable growth of the group. "
With this new device, Airbus hopes to compensate for its delay in the cargo market, where Boeing reigns supreme and its B777 launched in 2005, which Airbus intends to replace. "We think we have a very promising aircraft," said Guillaume Faury, executive chairman of Airbus on July 29. "With the A350, we have a toolbox that allows us to build a cargo ship very competitively, quickly and with low development risks," he added. Especially since the cargo market is the branch of the sector to which the pandemic has rather succeeded. The International Air Transport Association (Iata) even estimates that cargo traffic for the first half of 2021 is 8% higher than the first half of 2019.
Receive our latest news

Every morning, the information to remember about financial markets.