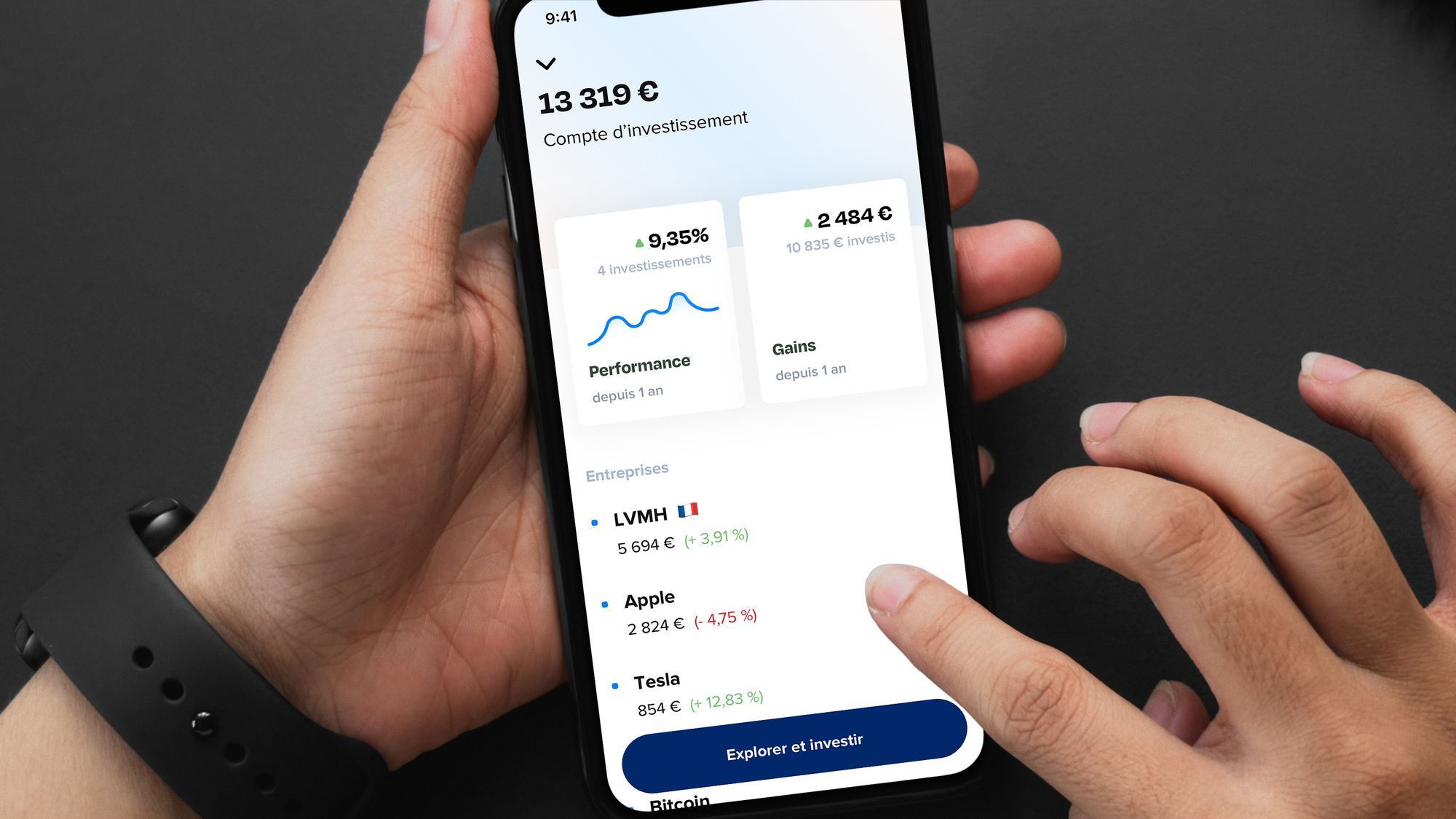 Article sponsored by Lydia
Lydia, a constantly evolving financial player
With more than 5 million users worldwide, including 30% of young French people aged 18 to 30, the Lydia application has become a reflex when it comes to paying easily and securely with your phone. This service, sought after by a young audience, has constantly diversified its offer to become a benchmark platform for people-to-people payment and services worthy of an online bank. In addition to its free plan and its two paid subscriptions which offer, depending on the subscription, Visa card, insurance or even remunerated savings solution, the application now wants democratize trading and offer novices and experts alike a new way of approaching investment.
Trading according to Lydia
At Lydia, trading becomes accessible to all users of the application. But what exactly does Lydia trading functionality ?
A range of diversified assets
Thanks to a partnership with Bitpanda, Lydia trading makes more than 200 assets available to its clients. The biggest companies in the world are there, as are the most highly rated cryptocurrencies. It is also possible to invest in ETFs or on the price of precious metals. Obviously, whatever your choice, it is important to specify that any investment presents a risk of total or partial capital loss.
A possible investment from 1 €
With a minimum investment of € 1, trading is more accessible than ever. Lydia trading focuses on fractional shares and investments that everyone can define according to their means. Dividends are then paid back to the level of the participation.
Less costs than with competitors
Many banks and apps already offer trading services, but they usually come with a hefty fee covering currency, trades, entry and exit fees. Lydia undertakes to do everything to maintain tight spreads (differences between the possible purchase price and the potential resale price) in order to limit the cost of the service for investors.
Instant orders
With Lydia trading, investing happens 24/7. Buying and selling happens immediately, no matter when you place the order, even when the stock markets are closed.
Savings always available
Thanks to the application which centralizes all Lydia services, if necessary, the money invested is immediately made available to your Lydia account.
Data to find your way
So that everyone can get started on Lydia trading, the application wants to develop financial education. It thus provides its users with all the price variation graphs (set to the year by default). This helps inform investors about the risks of each product and their profitability. They can then position themselves with full knowledge of the facts.
Receive our latest news

Each week, the featured articles to accompany your personal finances.