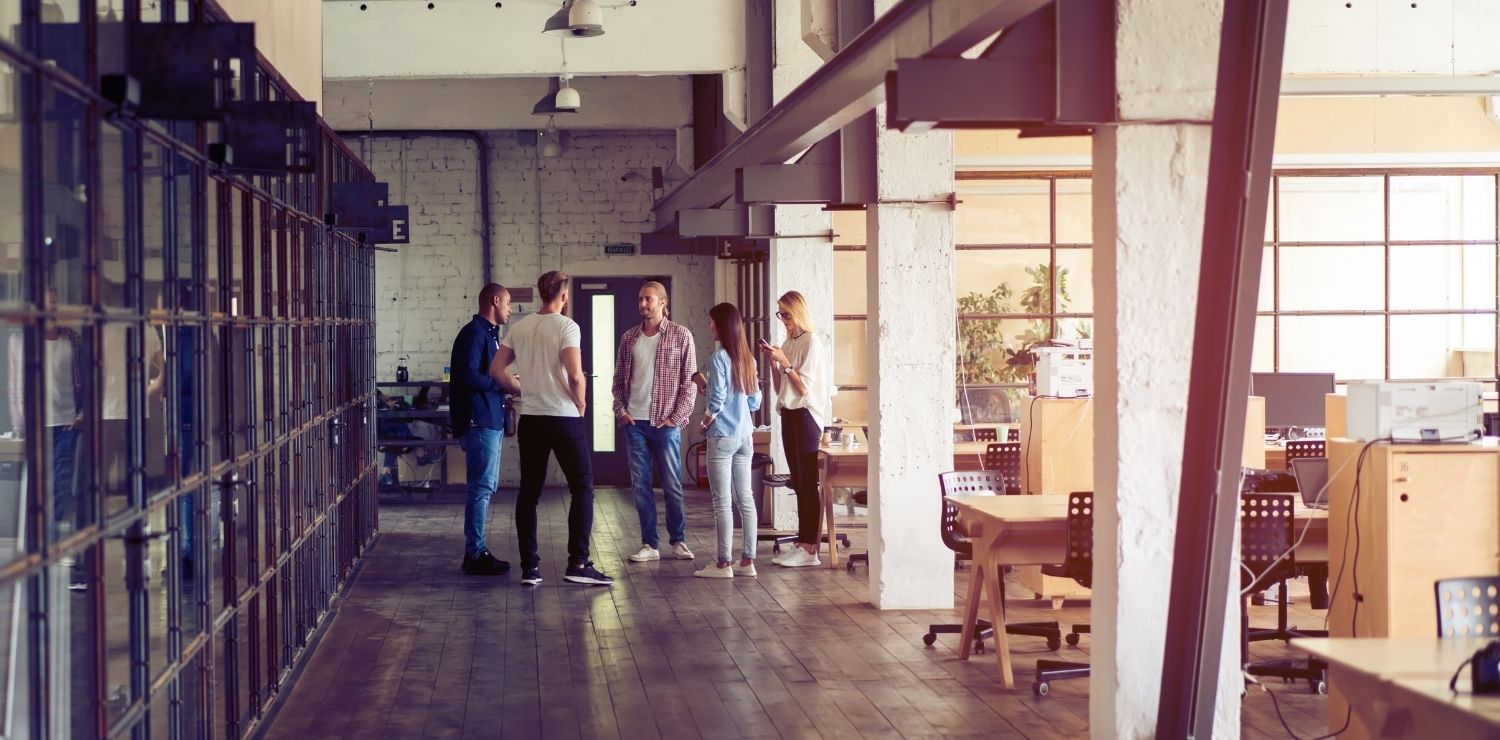 The national health protocol in companies will change slightly to cope with the rebound of Covid-19, in particular with regard to the rules on collective catering and the organization of moments of conviviality, as indicated this Thursday, November 25 on Ministry of Labor, following a meeting with the social partners. In terms of collective catering, "in the absence of a sanitary pass in these places, and in the context of the resumption of the epidemic, we plan to return to a rule of two meters between each person at the table, since the mask is not worn, "the ministry said.
On moments of conviviality, the corporate health protocol – which is the reference document to ensure the health and safety of employees and the pursuit of economic activity in the face of Covid-19 – will specify that these moments are not " more recommended ". "If they are all the same organized, they must be done in the respect of barrier gestures, and in particular the distance of two meters between each person when the wearing of the mask can not be ensured", specified the ministry.
The rules on ventilation will also be "clarified", the ministry highlighting "an essential measure of prevention of situations of dissemination of the virus". "The importance of ventilation and regular ventilation of the premises was reiterated. Regarding CO2 sensors, they can be useful in certain cases," he added. The new version of the health protocol will be sent this Thursday afternoon to the social partners, for publication scheduled for Monday, November 29.
The rules for teleworking will not be toughened
On the other hand, with regard to teleworking, the government confirms information already given on November 18: to date, no modification of the protocol is planned. The Minister, Elisabeth Borne, nevertheless invited employers "to facilitate its deployment, taking into account the challenges of work organization, the risks associated with the isolation of employees, or even the difficulty in respecting barrier gestures".
Since September, the protocol no longer provides for a minimum number of days for teleworking. It provides that "employers set, within the framework of local social dialogue, the methods of recourse" to teleworking. Adjusted several times, the protocol had notably imposed teleworking as a rule for several months as of October 2020. It had been "increased to 100% for employees who can perform all of their tasks remotely". But now, "we must trust the social dialogue. The idea is not to go towards complete teleworking", insists Cyril Chabanier, president of the CFTC. "Teleworking must be a barrier gesture among others. We do not defend telework 100%," added Béatrice Clicq of Force Ouvrière.
Receive our latest news

Employment, management, rights, every week your career news.