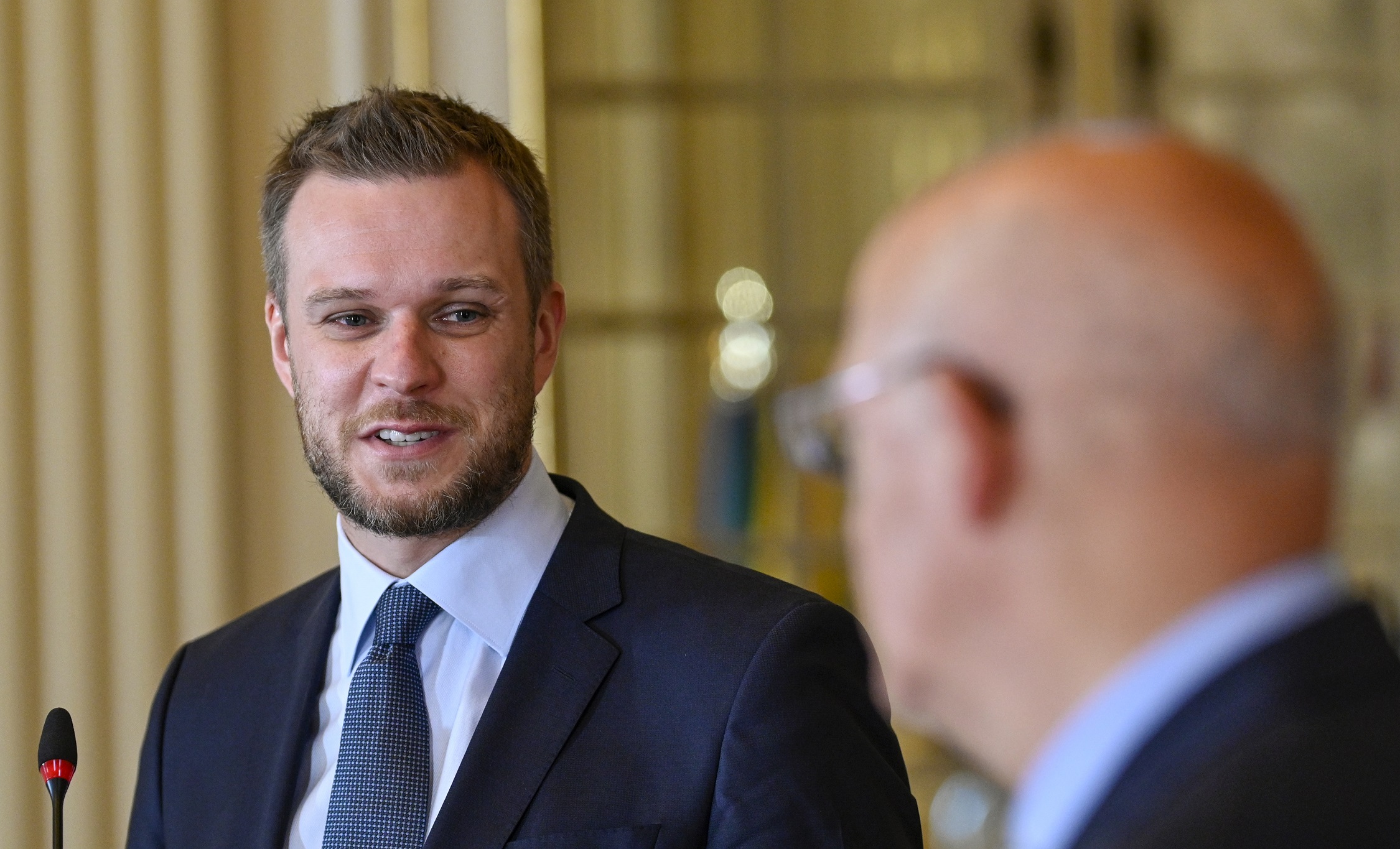 It is a small Baltic state from which certain great powers could be inspired. As China enjoys increasing influence in Europe and uses its economic power as a lever for negotiations on many issues, Lithuania has decided to set an example for the world to "resist" the growing pressures from there. 'Middle Kingdom, declared Wednesday, November 24, its Minister of Foreign Affairs in an interview with AFP.
"One of the biggest lessons Lithuania has to offer is that economic intimidation does not necessarily force a country to give up making its foreign policy decisions independently," Gabrielius Landsbergis said during a visit to Washington. "You will probably be threatened, you will be vilified in the Chinese media, but you can resist that", he also estimated while Lithuania, one of the smallest countries of the European Union, has already distinguished itself on several occasions on the international scene.
Sword of Damocles
The Baltic state has in effect allowed Taiwan to open a de facto embassy in Vilnius and has hosted opposition leaders from neighboring Belarus who claim victory in last year's election, officially won by President Alexander Lukashenko. The Lithuanian foreign minister said he spoke with US officials about his country's efforts to reduce its dependence on Chinese products, and called for long-term efforts to help other capitals under pressure.
>> To read also – China: the IMF warns about the imbalances of the economic recovery
While authoritarian states evoke a failure of Western systems, "I must say that the only weakness of democracies is that they do not always help each other," he said. Lithuania, like most other countries, officially recognizes China and not Taiwan, which Beijing considers one of its provinces even though it does not control the island.
But his decision to let Taipei open its representation in Vilnius has aroused the ire of Chinese authorities, who have limited their diplomatic and trade ties with the European country. These reprisals demonstrate that China prefers to place itself "in a position of strength and put pressure on other countries" rather than to resort to "diplomacy", noted Gabrielius Landsbergis. According to him, "countries feel like they have an invisible Damocles sword above their heads" if they upset Beijing.
A "responsible" partner
The minister assured that other capitals were speaking with Lithuania to learn more about its experience and that they wanted "100% to have more margins to make foreign policy decisions independently". Lithuanian exports to China are only 250 million euros per year, but the diplomat argued that the main problem was related to Chinese components of supply chains. He referred to a coordinated effort to increase the role of democratic partners in this process.
While some Europeans have criticized an American foreign policy increasingly turned towards Asia, Gabrielius Landsbergis declared that his country wanted to be a "responsible" partner within NATO and to show its interest in this Indo-Pacific region. . He claimed that the Lithuanians, who lived under Soviet rule, felt "affinities" with the Taiwanese. The relationship is even more obvious with regard to Belarus, where opponents are targeted by the repression of Alexander Lukashenko.
Extinguish the "last little flame of sovereignty"
Lithuania, which hosted opposition leader Svetlana Tikhanovskaya, called on the West to show unity to counter Minsk's "manipulation" of migrants. Americans and Europeans accuse the Belarusian president of encouraging the flow of migrants from the Middle East to pass through his country to enter the EU.
>> To read also – Gas: should Europe be afraid of threats from Belarus?
In the past, Alexander Lukashenko arrested and then released political prisoners in exchange for a lifting of sanctions, said Gabrielius Landsbergis. "It was endless. We have the impression that he wants to reproduce something like this with the migrants," he warned. He also warned of the possibility that Russian President Vladimir Putin, the Belarusian leader's main ally, is fooling everyone with his current troop movements near Ukraine, which alarm the West.
"It is not impossible that Putin lights enough fires to prevent us from understanding what his next move will be, and that we one day wake up with Belarus under Russian military control" to extinguish even the "last little flame. sovereignty "of his neighbor, he said.
Receive our latest news

Every day, the selection of main info of the day.