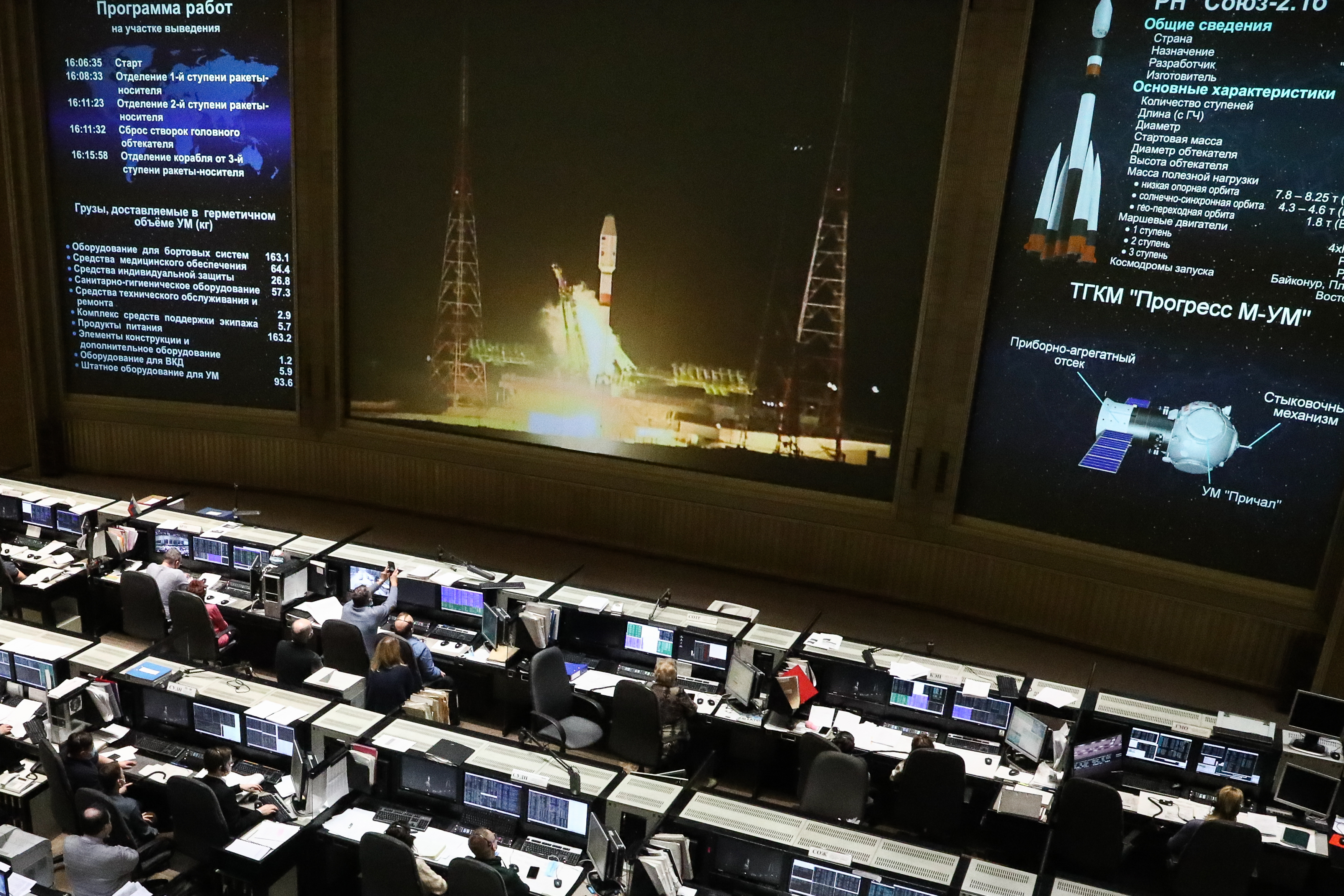 New sign of the militarization of space. Russia successfully placed in orbit, Thursday, November 25, a military satellite which is, according to specialized media, probably part of its anti-missile space shield of which very few details have been revealed to the public. The satellite was launched at 01:09 GMT from the Plessetsk Cosmodrome in the northwest of the country by a Soyuz 2.1B rocket, according to images released by the Russian space agency Roscosmos.
The machine "has been successfully placed in the desired orbit in the interest of the Russian Defense Ministry", for its part indicated without further details the ministry in question, quoted by the Interfax press agency. According to the Spaceflightnow site, which specializes in space launches, this satellite is most likely a "Tundra" early warning machine, copies of which had already been put into orbit by Russia in 2015, 2017 and 2019.
According to another media specializing in Russian space, the site Russianspaceweb, the satellite launched Thursday is part of the mysterious anti-missile space shield "Kupol" ("Dome"), which Moscow had revealed in detail in December 2019. This system is intended to detect from space the launch of ballistic missiles, their trajectory and the targeted area, according to documents then presented by the Russian General Staff. The complete composition of "Koupol", which claims to be the equivalent of the American SBIRS system, is not known.
>> To read also – American spies alert: China is building space weapons!
Russia, which has already had a "space force" integrated into its air forces since 2015 and whose main role is anti-missile warfare, has been accused for years of militarizing space. Moscow in turn accuses the United States of the same intentions. In 2018, Washington was alarmed at the "very abnormal behavior" of a Russian satellite, accusing Moscow of seeking to develop space weapons, which the Kremlin denies.
More recently, Russia sparked controversy in mid-November by pulverizing an old Soviet satellite in orbit during a test fire with a weapon whose nature has not been revealed. This shot generated, according to Washington, a "cloud" of potentially dangerous debris.
Receive our latest news

Every day, the selection of main info of the day.