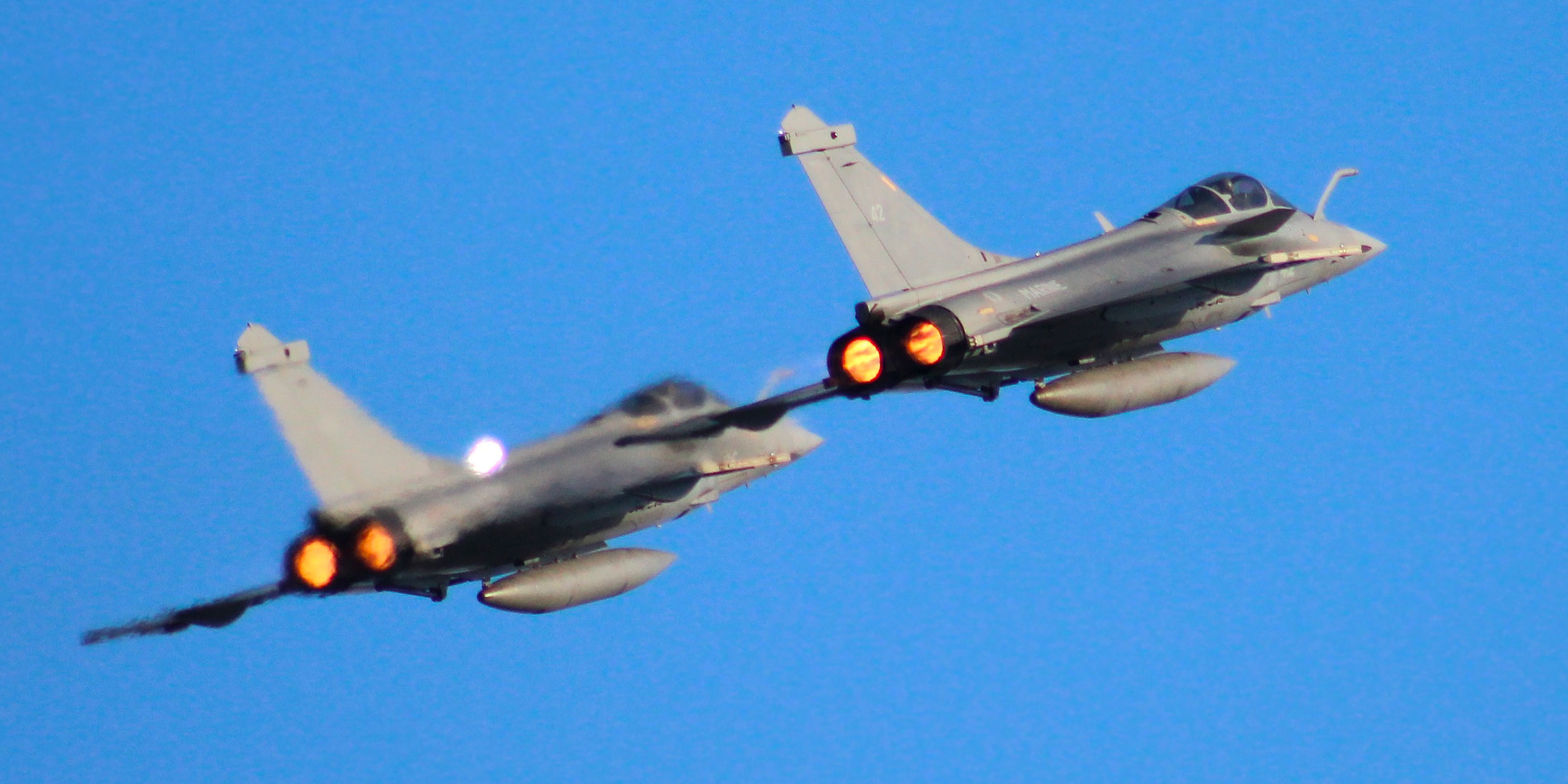 Croatia and France are strengthening their ties on the defense front. French President Emmanuel Macron and Croatian Prime Minister Andrej Plenkovic have registered the sale of 12 used Rafale fighter jets to Croatia, for around one billion euros. During a signing session, the two leaders signed a strategic partnership, then the Croatian Minister of Defense signed two contracts relating to the aircraft with his French counterpart and the CEO of Dassault Aviation, manufacturer of the Rafale.
"It is a sovereign choice, the contract that we signed this morning, it is a historic choice", declared Emmanuel Macron. "It will be the cement of a strategic convergence between our two countries and lays the foundations for a Europe of defense". "These are planes which will influence the Croatian standing on the international scale and allow us to contribute within the framework of NATO and Croatian defense missions", added Andrej Plenkovic. With this acquisition, announced in May, Zagreb achieves its largest arms order since the Balkan war and independence.
>> Read also – Egypt will order 30 additional Rafale from France
The first six Rafale will be delivered between the third quarter of 2023 and the beginning of 2024, the other six before spring 2025. The contract covers the sale of 12 Rafale belonging today to the French Air Force and Space , and on the training of Croatian Air Force personnel. The CEO of Dassault Aviation has praised "a new page for the Rafale", which took many years to export but has landed several contracts since 2015.
>> Buy and sell your investments (stocks, cryptocurrencies, gold…) at the right time thanks to Momentum, Capital's newsletter on technical analysis. And right now, with the promo code CAPITAL30J, enjoy a month of free trial.
Receive our latest news

Every morning, the information to remember about financial markets.