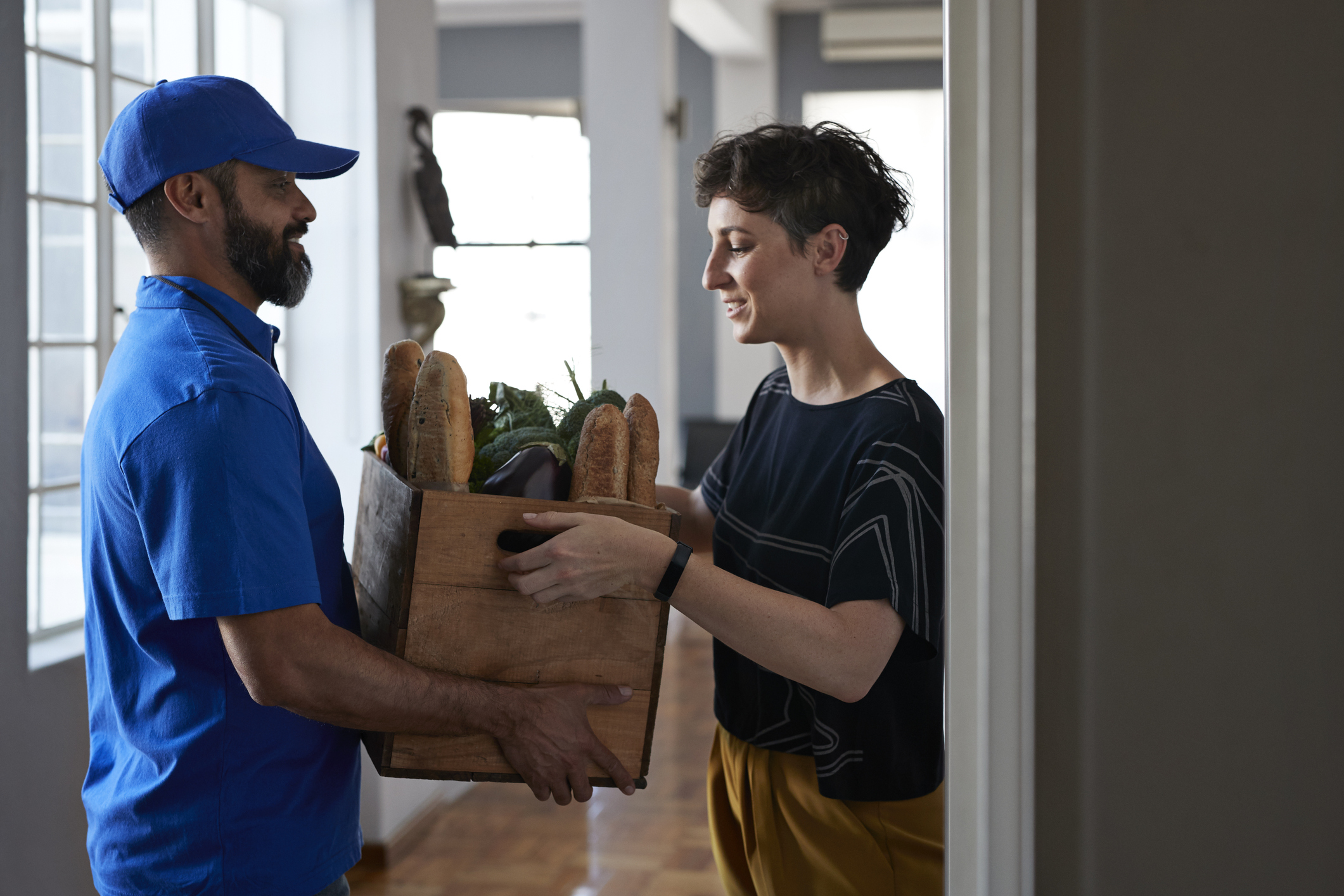 This article is from Capital magazine

The pandemic has acted as an accelerator of business trends. We have selected six fast-growing sectors that can inspire candidates to start a business.
Soft mobility still offers opportunities
The cycle paths that arose at the start of the pandemic have been made permanent everywhere in France. And with them, the boom in bicycle and scooter travel: the sector is growing by 40% a year. A breeding ground for new business. As for electric bikes, the second-hand market is still little explored. There are also places to take for niche models, like the Victoire brand, which designs tailor-made stainless steel bicycles in Clermont-Ferrand. Another niche to explore are accessories. The Jesuisavelo.com site is thus positioned as the marketplace for luggage, clothing and helmets. "We refer to the best in Europe, with an approach that is more aesthetic and practical than sporting," explains co-founder Caroline Labroue, 28, who plans to triple her turnover this year.
In Roubaix, Abordage-shop.com is also investing in this niche of "lifestyle" equipment. The site has even created its own models, such as the Sacadoche, made in Portugal, which is both a satchel and a backpack. "We made our customers participate in its design, with 317 contributions," explains co-founder Hugo Bâlon, who is about to launch a helmet. Safety is another promising theme. Cosmo Connected provides a technological response with connected lighting supplied either bare, or with a helmet or a bag. "Our patent has been filed in 150 countries," explains CEO Anne-Sophie Frénove, whose product is distributed at Decathlon, Intersport, at Fnac, etc.
All this fleet of vehicles, it must also be maintained. Cyclofix, which already has 200 independent repairers, has just created its Academy (online) to address the skills shortage in this area. "The market is in tension", explains Alexis Zerbib, CEO, who registered 300 registrations in the first session.
>> Are you looking to develop professionally, do you want to retrain? Capital and its partner Topformation are organizing the second edition of the CPF virtual fair on December 9 and 10. The opportunity for you to discover hundreds of fundable training courses in all fields and to interact directly with organizations! Reserve your place for free by following this link.
Express delivery explores new niches
After six months of existence, Cajoo raised 40 million euros in September from the Carrefour group and the French funds Frst and XAnge. Objective: to establish itself in the new "dark store" market. The concept: these are grocery stores without cash registers and without visitors, which, from downtown warehouses, deliver daily groceries in fifteen minutes, until midnight, or even 2 a.m. at the end of the day. week. A digital version (on app) of the neighborhood grocery store. "We are the first to arrive in France, which allowed us to find the right sites, measuring around 300 square meters," explains one of the co-founders, Henri Capoul, the former French boss of the giant Bolt. Cajoo already has 20 warehouses. But the competition is already tough with the Germans Flink and Gorillas, the English Dija, soon Bolt…
>> Creation of a business or association, management of invoices and drafting of statutes: entrepreneurs, all our services to support you in your efforts
Express delivery is shaping up to be a lasting trend. Is it reserved for heavy goods vehicles? Mainly, yes, but not only. Shopopop relies on collaborative delivery between individuals: a neighbor takes care (for around 9 euros) of picking up the groceries you have ordered on Intermarché, Super U or E.Leclerc drives. 800 supermarkets are already covered.
For early risers, Baguette Box provides morning delivery of bread and fresh pastries to order before 6 p.m. the day before. Mainly in the Bas-Rhin for the moment. Another niche, home delivery and within three hours of non-prescription drugs, explored by Phacil. Finally, Mail Boxes Etc. has returned to the assault on France, where it is opening around twenty franchised centers per year. His job: managing for SMEs and small e-merchants the shipment of parcels and their reception (rental of post office boxes).
Meal delivery is reinventing itself
"The restaurant that offers a trivial offer is dead." This is the prognosis of Anton Soulier, former deputy CEO of Deliveroo in Paris and co-founder of Taster. In other words, it will be supplanted by the delivery of meals at home. Taster, which is growing by 30% per month, is one of the new players in the "dark kitchen": kitchens dedicated solely to delivery and whose "street food" oriented recipes have been designed for this. It is up to them to create well-known brands that capture the audience on the Deliveroo, Uber Eats or Just Eat platforms. Thus Taster, present in France (11 cities) and in England, offers five brands whose quality it claims: "Yesterday, we wanted to eat quickly and inexpensively, now, quickly and well," sums up Anton.
Notice to candidates, to deploy even faster, Taster is moving to franchising. It offers restaurateurs to complete (or create) their activity by producing, in their own kitchens, brands dedicated to delivery. "We provide supplies and forecast orders using an algorithm," explains Anton. Its competitor Not So Dark has switched to this same model: "We are targeting 400 partners by the end of the year, restaurateurs or hoteliers", assures its founder Clément Benoit.
New services linked to teleworking
Back pain or buttocks? After an experimental period, teleworkers begin to equip themselves with a chair, desk or adapted lighting. Either on their personal funds, or subsidized by their company. Created in 2015, Adopteunbureau.fr thus offers second-hand furniture with a 50% discount, or new but with a take-back guarantee. It has already equipped 1,000 employees, via the budget allocated by their company. With an average basket of 400 euros. "Many companies are reducing and reorganizing their oversized premises," explains Rémy Dahi, head of partnerships within the start-up.
In other words, the switch to hybrid mode (office or home) requires rethinking workspaces. "We are deconstructing physical space," says Noémie El-Baz, 28, co-founder of Fleex. Its formula: a monthly subscription per employee. Who is invited to choose his furniture from a catalog according to the allocated budget. Then, Fleex installs it at home, provides maintenance and plans, tomorrow, to add services such as ergonomic advice. "A classic workstation costs 1,200 euros per year, we are more at 600", argues the young boss.
Green consumption, a sustainable business …
Sustainability is the new mantra for young entrepreneurs. The demand is there among consumers alarmed by all this discarded packaging, recyclable or not. In Marseille, Anotherway, founded by Samuel Olichon, has been exploring this business since 2019. Eco-friendly laundry and tableware (in a single container), beeswax packaging ("bee wrap"), bio-based accessories: its range labeled Ecocert and distributed by Biocoop or Monoprix generates 1 million euros in turnover. "Green does not mean ugly, we take care of the design", underlines this former Essec. This trend will increase, especially as the law has tightened: from 2023, large retailers will have to have a percentage of their supply in bulk.
The second hand meets this same ecological expectation. The site There were several times, which plays the intermediary in the sale of children's clothing (up to 16 years) between individuals, has thus multiplied by five its activity these last twelve months. And its warehouse has just grown from 500 to 2,000 square meters. "The price is not the only motivation of our customers", notes the co-founder Marie de Longvilliers. Recently launched, the Jeanne & Gabriel site offers a subscription to a selection of second-hand clothes for babies (up to 24 months).
… with a premium made in France
Eating green or organic also means buying local. A premium made in France, also acclaimed. This is evidenced by the site created in Valence (26) by Camille Girard, Simply French, opened last May, which lists 45 national brands. "We created our own made in France label, with a score out of 10," explains the 25-year-old entrepreneur. Hygiene, beauty, maintenance, pet shop … many of these blue, white, red brands also rely on organic and zero waste. And this is just the beginning: "We have 160 brands that ask us to be referenced," Camille is surprised.
In a completely different register, Véronique Boute has created a line of chic caps under the Headoniste brand, made with fabric scraps (Italian wool, French jacquard, Deveaux cottons) from the luxury industry. A niche market – especially since it only makes series of 100 – but which has enabled it, in barely a year, to find customers in seven foreign countries. "We want them to remain exceptional products," explains this former collection manager at Burton of London. The models are manufactured in Normandy by Sofac, a supplier to airlines and the army.
The distance school is being deployed
"There will be a before and an after-Covid-19," recently observed Marie-Christine Levet, who heads the Educapital investment fund. Class closures in 2020, and again during this new school year, have indeed given a boost to distance education solutions. But beware: "The barrier to access to education remains significant," warns Caroline Maitrot, co-founder of Nomad Education, which has 1.3 million active members. This app is a benchmark. It supports young people from college to higher education through language tests. She chose a freemium model: free access and, for more content, a family subscription of 120 euros per year.
Julie Boucon, co-founder of Holy Owly, tackled learning English for children under 12 with a fun app (9.99 euros per month). The method, designed with linguists, can be duplicated in other languages, so that Holy Owly sets out to conquer abroad. Sarah Besnaïnou, for her part, offers an online alternative of tutoring with Kartable: video lessons in all subjects and unlimited, from CE1 to terminale, for 39.99 euros per month, "or the price of one. hour of private lessons ", pleads the start-up. The system is supplemented by homework help via chat.
Receive our latest news

Employment, management, rights, every week your career news.