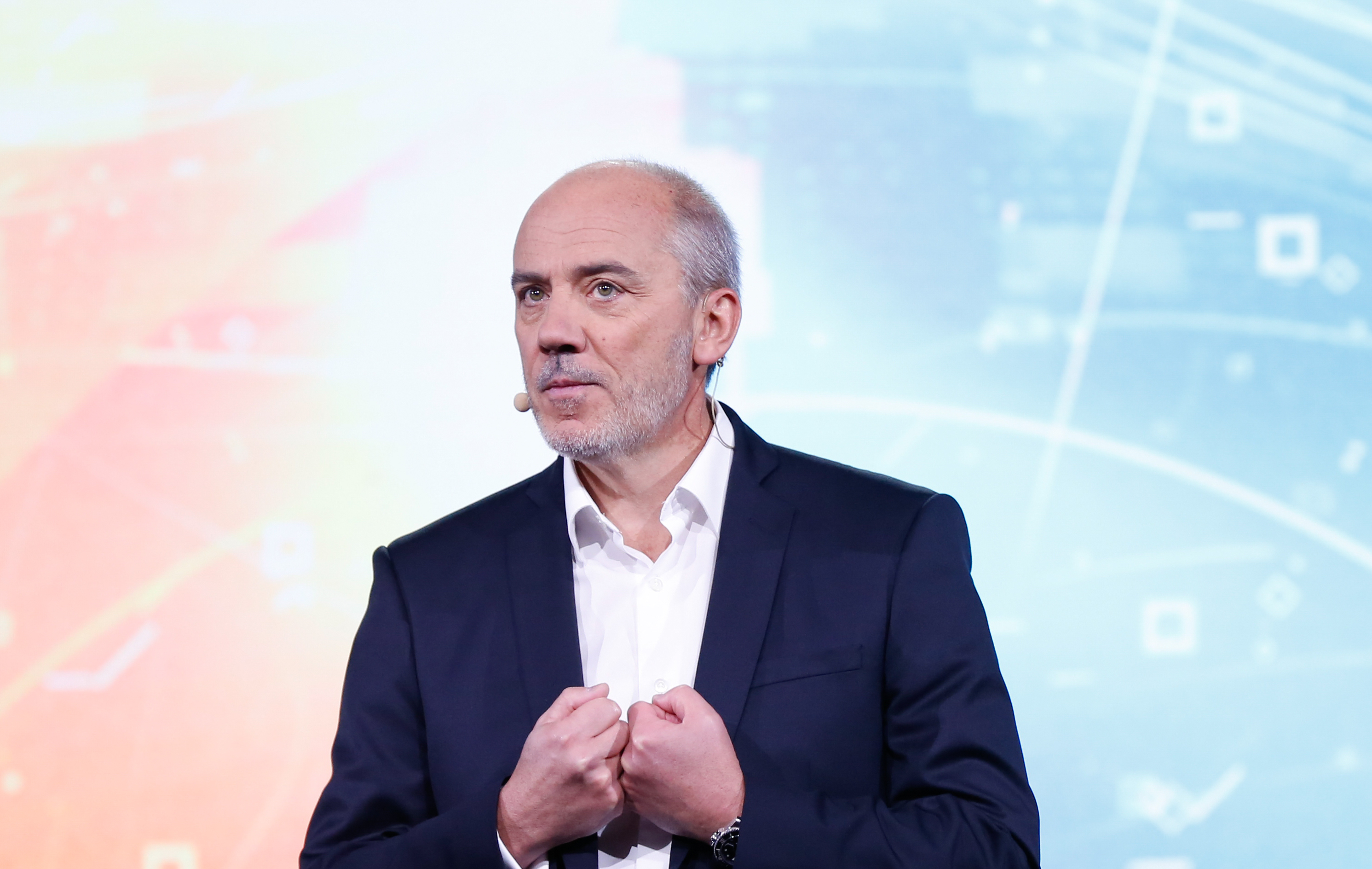 Stéphane Richard is about to leave. The CEO of Orange, sentenced Wednesday, November 24 to one year in prison suspended and 50,000 euros fine in the Tapie arbitration case, is expected to announce, according to information fromEurope 1, his resignation from the board of directors. It remains to be seen when the end of his functions will be announced, when his mandate was to end next May. According to information from our colleagues, he could keep the interim until his successor is known.
If in the company, a "serene handover" is acclaimed, the task is not easy, because the group had already endorsed the fact that the function of CEO disappears in favor of new positions: chairman and managing director. So that makes two people to name. The government, he would like a departure "by the end of the year", according to Europe 1. If the name of Fabienne Dulac has been mentioned, note Point, she who is general manager of Orange France, the financial director, Ramon Fernandez, could also have a say. Other names are also mentioned, such as Jean-François Fallacher (managing director of Orange Spain) or Michaël Trabbia (responsible for innovation).
>> To read also – Arbitration Tapie / Credit Lyonnais: 1 year suspended sentence for Stéphane Richard
Appeal in cassation
Sentenced to one year in prison suspended and 50,000 euros fine for "complicity in embezzlement of public funds", Stéphane Richard would like to appeal. Recalling that he had been "totally released at first instance", he deplores the presence "of any new element in this appeal trial". And says: "The accusations of aiding and abetting public funds are without merit and are not based on any evidence."
Deeming the sanction "deeply unfair", the CEO of Orange believes that "it is to understand nothing" and would have only "executed the ministerial decision to go to arbitration", a decision "assumed by Christine Lagarde ", according to him. He recalls that, for his part, she was condemned only "for simple negligence". He finally castigates "the grievances [qui] have gone from fraud to complicity then to total release and today again to an acquittal on complicity in fraud… but a conviction for complicity in public embezzlement… "
>> To read also – Orange could make a big acquisition in Belgium!
Receive our latest news

Every morning, the information to remember about financial markets.