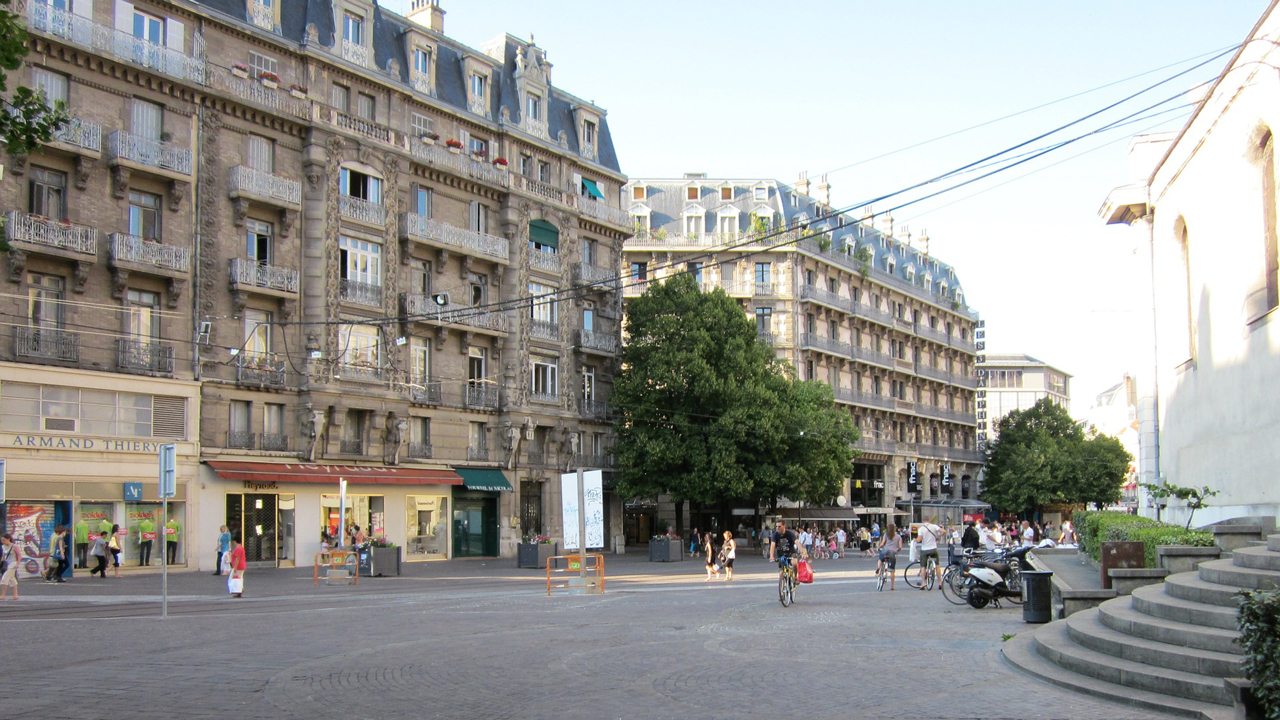 "It's going to be great luxury, comfort". The twenty or so yellow vests at the Pierre and Marie Curie roundabout in Grenoble (Isère) are happy. According to France Blue, the town hall has indeed agreed to finance, for 11,000 euros, the facility they have occupied for two years. Each year since 2018, the City has thus funded around twenty COPs, projects open to the public. If the measure is known to Grenoblois, this is the first time that it concerns a site stamped yellow vests. A decision that the town hall of Grenoble fully assumes.
"We have ideas in common with the yellow vests, we have never hidden it, details on the local radio the deputy mayor delegated to the COP. However, this place will be used by other people, of other collectives, than the yellow vests. This space, which belongs to the city, is open to all! ". With this arrangement, the occupants of the roundabout are enthusiastic: "We will have two tables, benches, a pergola to shelter us and planters". Many projects for a long-prepared dossier.
"A real question of ethics"
"In AG, we decided to enroll in the COP program and we were selected", explains Christian, yellow vest, who says that the facility will be open "to people in the neighborhood". However, the project is not unanimous in the department. Émilie Chalas, MP LaREM, expressed her indignation on RTL. She denounces this initiative of the ecological mayor of Grenoble, Éric Piolle. "It is absolutely scandalous, she believes, because the money of the Grenoblois, 11,000 euros, will be used to fuel the controversy carried by the 'yellow vests'".
>> To read also – The rise in fuel prices raises fears of a new episode of yellow vests in the government
The elected, who says she is "scandalized", believes that the financing of the roundabout poses "a real question of ethics". On France Bleu, she goes even further: "Should we recall the feats of arms of what remains of the yellow vests movement? Anti-vaccine, anti-democratic, often insulting, even violent, and so on". The MP also believes that the mayor, "rather than using public money for political-electoral purposes", could help companies in the department such as "the Richardson company whose stock has just gone up in smoke, with 15 unemployed workers "or fund a" night emergency relief system for women ".
The worksites open to the public in Grenoble are so-called "participatory" worksites where agents of the town hall help associations, residents or collectives who want to develop a neglected public space and make it evolve. In two and a half years, around forty COPs have been financed by the city of Grenoble.
Receive our latest news

Every day, the selection of main info of the day.