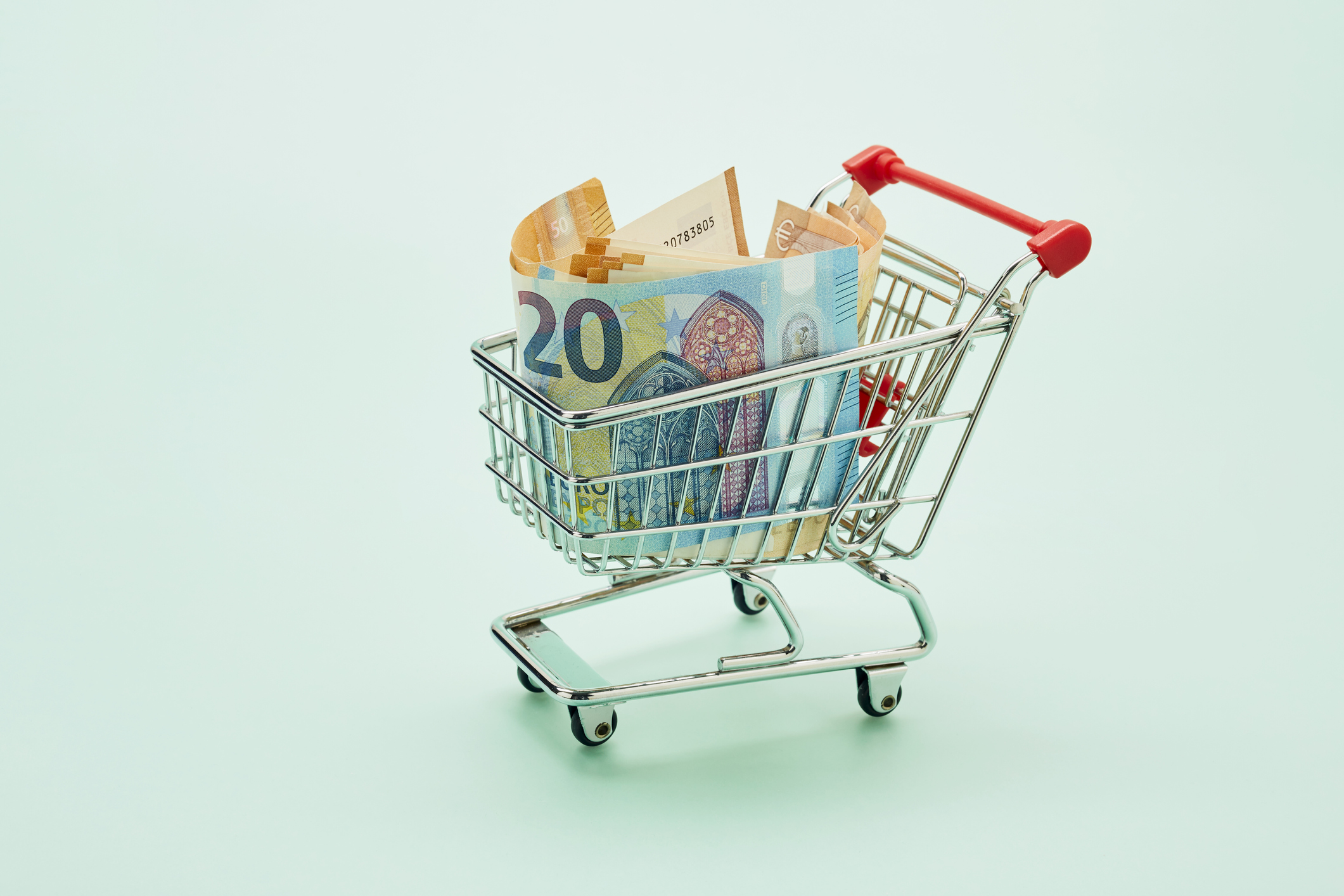 A Livret A which only earns 0.5%, or a life insurance fund in euros that pays only 1% to 1.5%: the least we can say is that the preferred investments of the French protect them poorly from the renewed inflation recorded in France, as elsewhere in the world. While the annual rate of price increases now exceeds 2%, most savers are in fact getting poorer by keeping this type of product. But this does not mean that we must be resigned to this situation, as the guests of our program "The big savings meeting", offered in partnership with Radio Patrimoine, advise. This is how certain investments will not be adversely affected by this resumption of rising prices. "Like real estate, whose rents are indexed to inflation, including in the case of SCPIs invested in shops and offices", indicates Souleymane-Jean Galadima, CEO of Alphacap, a platform specializing in investment in the unlisted. Another example of alternative investment to favor: infrastructure funds. "For example, the performance of photovoltaic and renewable energy projects is linked to the price of electricity, which is itself inflationary," recalls our guest. The yellow metal, as always, should also play its role as a safe haven, and a bulwark against inflation. "The persistent low interest rates, which, once this inflation has been deducted, appear negative, is a support factor for the price of an ounce of gold", summarizes François de Lassus, our second guest, advisor to the Gold network in cash. Even if it has not yet reached its level at the beginning of 2021, the yellow metal has thus remained between 1,700 and 1,900 dollars an ounce for several weeks. "Gold has returned an average of 11% per year over the past 50 years. And, when inflation exceeds 3%, its average performance reaches 15%, "recalls François de Lassus.
>> Our service – Save money by testing our savings account comparator
The younger generations will tend to rely on Bitcoin, which has risen a lot, before losing ground in recent days. "This can be an element of diversification, of which we know however the extreme volatility", judge Souleymane-Jean Galadima. However, according to François de Lassus, it is difficult to make it a safe haven. "Its volatility is 4.5 higher than that of gold," he recalls. And young people would not be so averse to gold. "The Germans, for example, are very fond of it," comments the advisor of the Gold network in cash. It will also remain to determine the share of these protective investments within your heritage. "It all depends on the total financial area, but planning to spend 5% to 10% is a good proportion," says Souleymane-Jean Galadima.
>> To read also – Will gold finally take its revenge on the Stock Exchange? : the tip of the day
To adapt your portfolio, you will also need to determine the impact of such a price increase on stock prices. For Frédéric Rollin, investment strategy advisor at Pictet AM, everything will depend on the good performance, or not, of companies' results. If earnings growth parallels rising prices, the stock markets will have no reason to fall. Conversely, a stagnation of these results, associated with a strong rebound in interest rates, could cause the markets to falter. "Companies capable of passing on the rise in raw materials in their own prices, such as technology companies, could however do well," said the specialist, interviewed in our reporting sequence.
>> To read also – Increase in sight for the Livret A rate… and good surprise on the LEP rate!
The current good health of stock market prices is precisely the subject of Pierre Sabatier's "Coup de cœur", our columnist, for his return to the show. As the economist points out, this improvement, particularly pronounced between October and mid-November, is for once justified by the real economy. Thus in the United States, 80% of companies have pleasantly surprised, by publishing better results than expected. For his "Rant", our columnist attacks cryptocurrencies this month. If, according to him, they have a value as a technological asset, they cannot yet, far from it, play the role of money. Indeed, it is difficult to base exchanges on these virtual currencies, while their prices vary so greatly.
>> Our service – Invest in cryptocurrencies (Bitcoin, Ethereum, etc.) thanks to our partner online purchase and sale platform
Like every month, finally, you will find the answers of our experts to the questions you ask yourself. Charlotte Thameur, consulting director at Yomoni, thus indicates what performance to expect from solidarity funds, which all life insurance contracts will have to offer among their choice of media, from January 1. For his part, Stéphane Absolu, associate director at Pyxis Conseil, details the risks of tax adjustment linked to an operation in Girardin Overseas, as well as how to protect yourself from them. Finally, Nathalie Couzigou-Suhas, notary in Paris, is interested in these real estate assets received on the occasion of a succession, and that other heirs sometimes come to dispute. Beware of the consequences for those who, while awaiting the outcome of this inheritance conflict, do not take care of this heritage!
>> Our complete tax guide. How to declare your income? How to reduce your tax bill through investments? What to do in the event of an administration check?