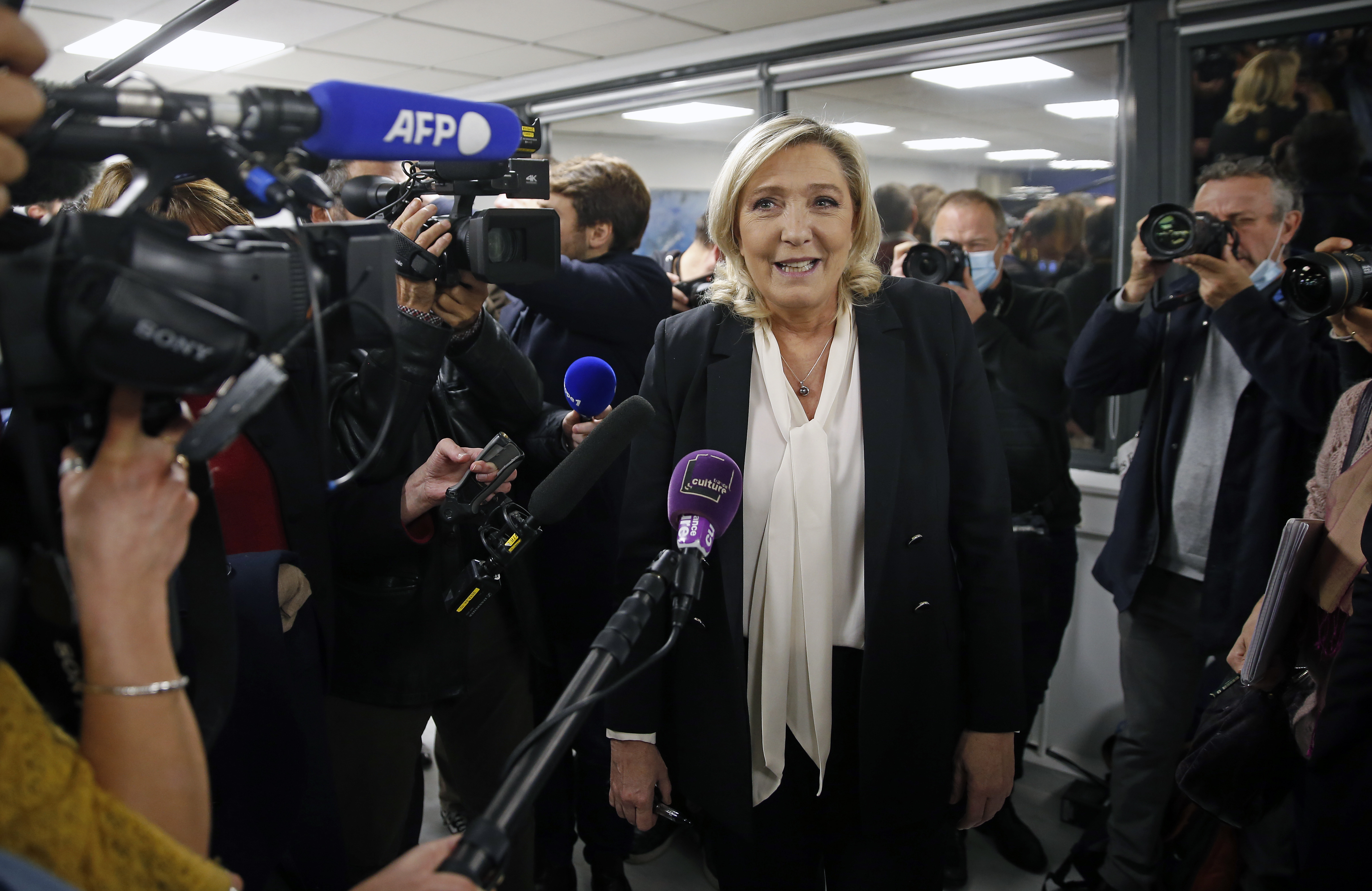 Marine Le Pen attacks income tax. This Tuesday, November 23 on France Inter, the candidate of the National Rally defended her proposal to exempt all young taxpayers up to 30 years old, if she reaches the Elysee Palace. Useful clarification: this measure, estimated at 2 billion euros by his entourage, would concern all young workers, including very high incomes.
Will the Constitutional Council endorse the fiscal revolution proposed by the far-right candidate? This is unlikely, according to the two specialists that Capital contacted. And for good reason, the wise men of the rue de Montpensier jealously ensure respect for the principle of equality before tax. "It does not apply absolutely. There is no real equality of all before the tax law. On the contrary, two taxpayers who are in an objectively different situation can be treated in a different way to restore a form of equity ", details the constitutionalist Elina Lemaire, lecturer at the University of Burgundy, who believes that the measure of Marine Le Pen violates the principle of equality before tax law. Conversely, income tax is a good example of a differentiation admitted by French law. In addition to being progressive in terms of income, this levy only concerns 43% of tax households, the wealthiest.
For the IR, it is the taxpayer's income level that justifies a difference in treatment. Tax discrimination can also be based on professional or family status. One thinks of the preferential rate of public transport for the unemployed, or the additional shares granted to couples with children. On the other hand, the differentiation according to a cut-off age that Marine Le Pen envisages has "a good chance" of being censored by the guardians of the constitution, confirms Jean-Philippe Derosier, professor of public law at the University of Lille: "In absolute terms, age can be taken into account among the criteria for tax differentiation. But on condition that you don't exclude others. It seems difficult to exonerate on principle, blindly, anyone under the age of 30. We need both an exception on income and a consideration of the household's tax situation ".
As we have written, Marine Le Pen's initial idea was to exclude the most fortunate from this measure, in the event of being elected President of the Republic. But the candidate has visibly changed her mind by extending the IR exemption to all taxpayers up to 30 years. Even the Parisian star Kylian Mbappé (22), who earns more than 2 million euros per month, will be concerned, admitted Marine Le Pen …
⋙ To read also – Retirement: what is the use of the medical examination open to certain employees?
Receive our latest news

Every day, the selection of main info of the day.