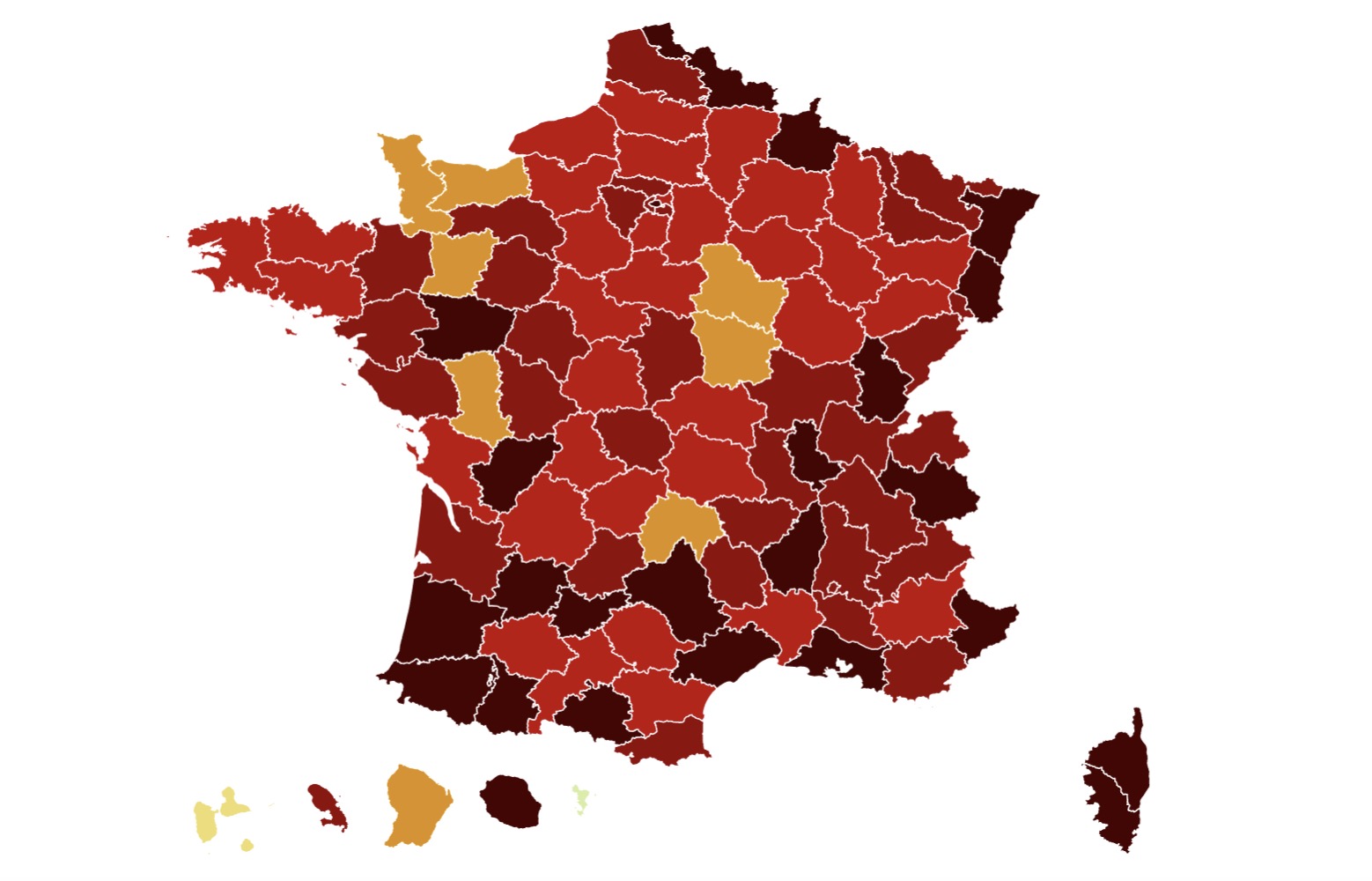 Will we have to tighten the screw like our European neighbors? A health defense council is in any case, like almost every week, scheduled for this Wednesday, November 24. The government should then list the pros and cons, and probably announce new measures to curb the spread of the virus. Without going as far as a general reconfinement of the population as decided by Austria. Still, Sars-CoV-2 is circulating faster and faster in France. In one week, the incidence rate increased by 90%, from 89.8 to 171.5 new positive cases per 100,000 inhabitants over seven days.
With the exception of Mayotte, all the metropolitan and overseas departments combined have an incidence rate above the alert threshold set at 50 contaminations per 100,000 inhabitants by the authorities. Public Health France even notes more than 100 new cases per 100,000 in the majority of France. More worrying, the indicator crossed the mark of 200 contaminations per 100,000 in a third of the departments during the sliding week of November 12 to 18. Like the North (209.6), the Jura (214.5), the Pyrénées-Atlantiques (221.3) or the Haut-Rhin (263).
But it is in Ardèche and Haute-Corse that the incidence rate is by far the highest, with 357.6 and 326.5 new positive cases for Sars-CoV-2 per 100,000 inhabitants, respectively. In one week, the number of contaminations doubled in these two departments. If the government spokesman, Gabriel Attal, estimated Sunday, November 21 that the 5th wave "begins in a dazzling way", the boss of the AP-HP, Martin Hirsch, expects for his part an epidemic peak of 'here "at the end of December or in January".
Receive our latest news

Every day, the selection of main info of the day.