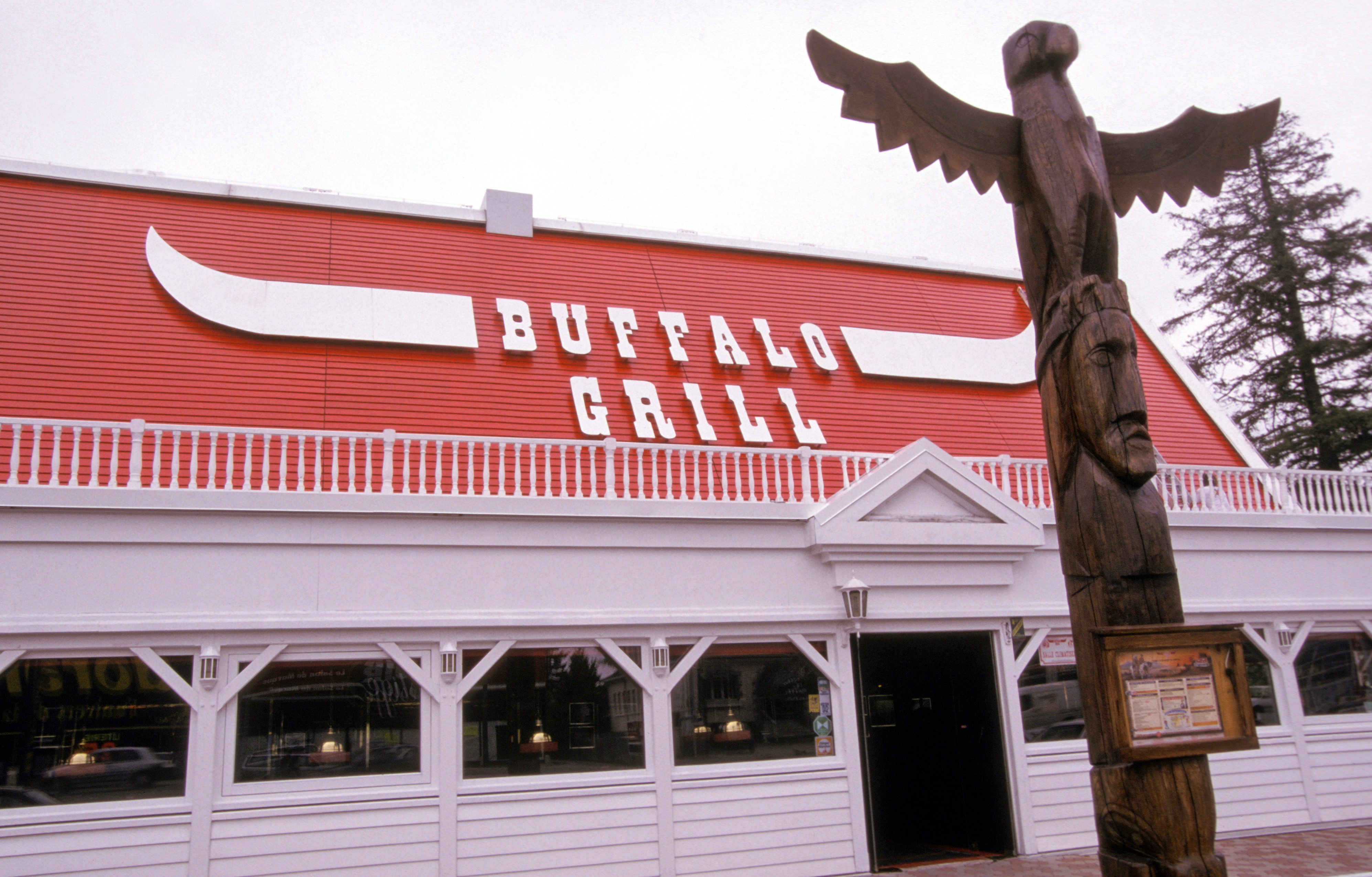 The Buffalo Grill restaurant chain is getting a makeover. No more Indians and other cowboys, the group, which bought Courtepaille, will change its universe and therefore its design. The information was revealed in a video by the Marcel agency on Twitter and spotted by Konbini Food and BFMTV. "Bye Bye cowboys and Indians, @BuffaloGrill is reinventing itself as 'House of BBQ'", read the comment.
In this 50-second commercial, we can also see that the famous red bison that sits at the entrance of some 360 ​​establishments will also say goodbye. The restaurants will be significantly revamped and modernized, taking inspiration from American steakhouses. But that the followers of the sign be reassured. If the decor will indeed change, some Buffalo must-haves will be kept. This is particularly the case with the famous welcome salad, popular with customers, or the birthday song, played on demand.
>> To read also – Courtepaille restaurants will be bought out by the group that owns Buffalo Grill
As BFMTV recalls, the Buffalo Grill brand, founded in 1980 by businessman Christian Picart, was inspired by American diners. Forty years and a health crisis later, the group, which recorded a 40% drop in its turnover in 2020, wishes to find a second wind. With a new image, therefore, but also thanks to the development of home delivery.
>> To read also – Breath of fresh air for Buffalo Grill, which obtains a loan guaranteed by the State
Receive our latest news

Every morning, the information to remember about financial markets.