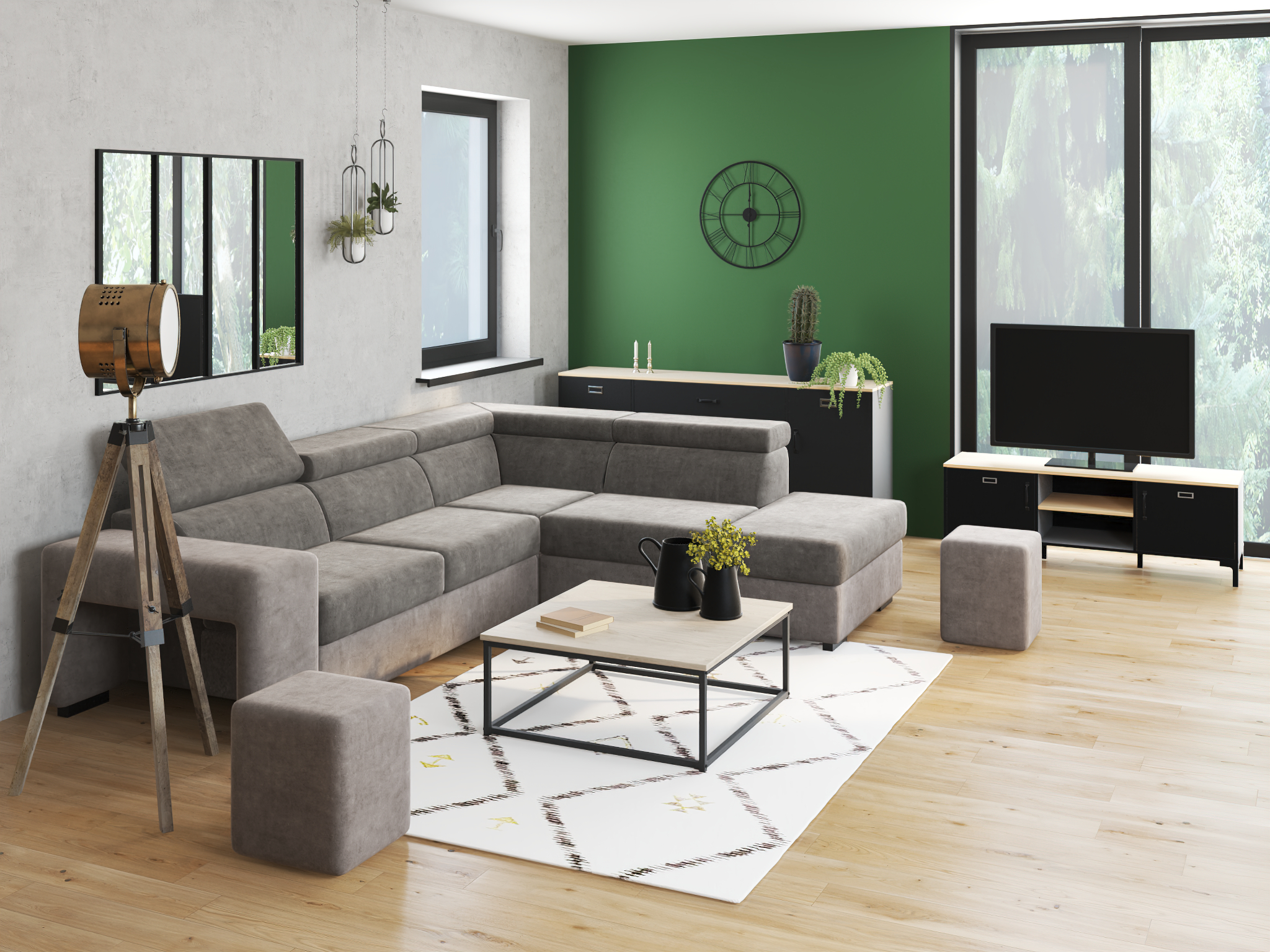 Article sponsored by Conforama
Black Friday Conforama: our choice of the 6 best discounts
At Conforama, Black Friday looks promising. The proof with:
Famous convertible corner sofa : how to refuse a sofa at half price? The Famous effectively goes from € 1,765 to € 899, including € 33 of the eco-share. Able to adopt in a few moments a bed format, it is a must if you want to receive your friends at home. With its adjustable headrests, this convertible sofa also includes a large storage box. Do not look for where to put your cushions: you already have a ready-made place.
The BOSCH WTH85V02FF window dryer : do you have a family to manage? This low cost model is ideal. With its capacity of 8 kilos, this dryer benefits, during Black Friday, from a reduction of 180 €. It is thus sold at € 469.99 instead of € 649.99 (including € 10 for the eco-share). Its heat pump is remarkable for its ability to save energy, while providing perfect laundry care. It also includes a program designed for your woolen clothes.
Rowenta RH9479WO FLEX 560 Stick Vacuum : a reduction of € 150 is valid on this stick vacuum cleaner, increasing it from € 349.99 to € 199.99 (including € 1.20 for the eco-share included). With this battery-operated model with an autonomy of 35 minutes, you will be able to do a big cleaning in the whole house, especially since it is equipped with a flexible tube to pass under the furniture. The vacuum cleaner can be used without accessories, which makes it more handy. It will be perfect for easy cleaning of your interior.
The TV UHD Thomson 50UG6300 : 4K, you dreamed of it, Black Friday brings it to you with this 50-inch Thomson TV. Thin, it fits easily into the cocoon of your living room. As a Smart TV, it offers access to all streaming services. With it, sites like Netflix or YouTube are waiting for you. The Thomson 50UG6300 also displays a low price. With Black Friday, it is even more affordable: it costs € 399 instead of € 499, including € 12 for the eco-share. Now is the time to give up.
The Dolce kitchen buffet : with 40% reduction, this buffet goes from € 169.99 to € 103.47 (including € 3.70 for the eco-share). The cabinet has a multitude of closed storage spaces. Need space for your dishes? This is the ideal solution. The Dolce adopts an imitation wood color which gives it a modern look appreciated in current kitchens.
Box spring 140 x 190 cm Bultex Runner : this box spring is half price: it is € 229.90 instead of € 454 (including € 5.80 for the eco-share included) during Black Friday Conforama. Solid wood body and legs, rigid slats … No doubt: the Bultex Runner is solid and will last for many years. The slats will also provide firm support. Affordable solution par excellence, it is essential for a good nights sleep.
These are just a few examples: the Conforama site includes a lot of other great items at knockdown prices. Also remember to go directly to the store: you will have the opportunity to see and test the products sold by Conforama.
Receive our latest news

Each morning, the essentials of CAPITAL news.