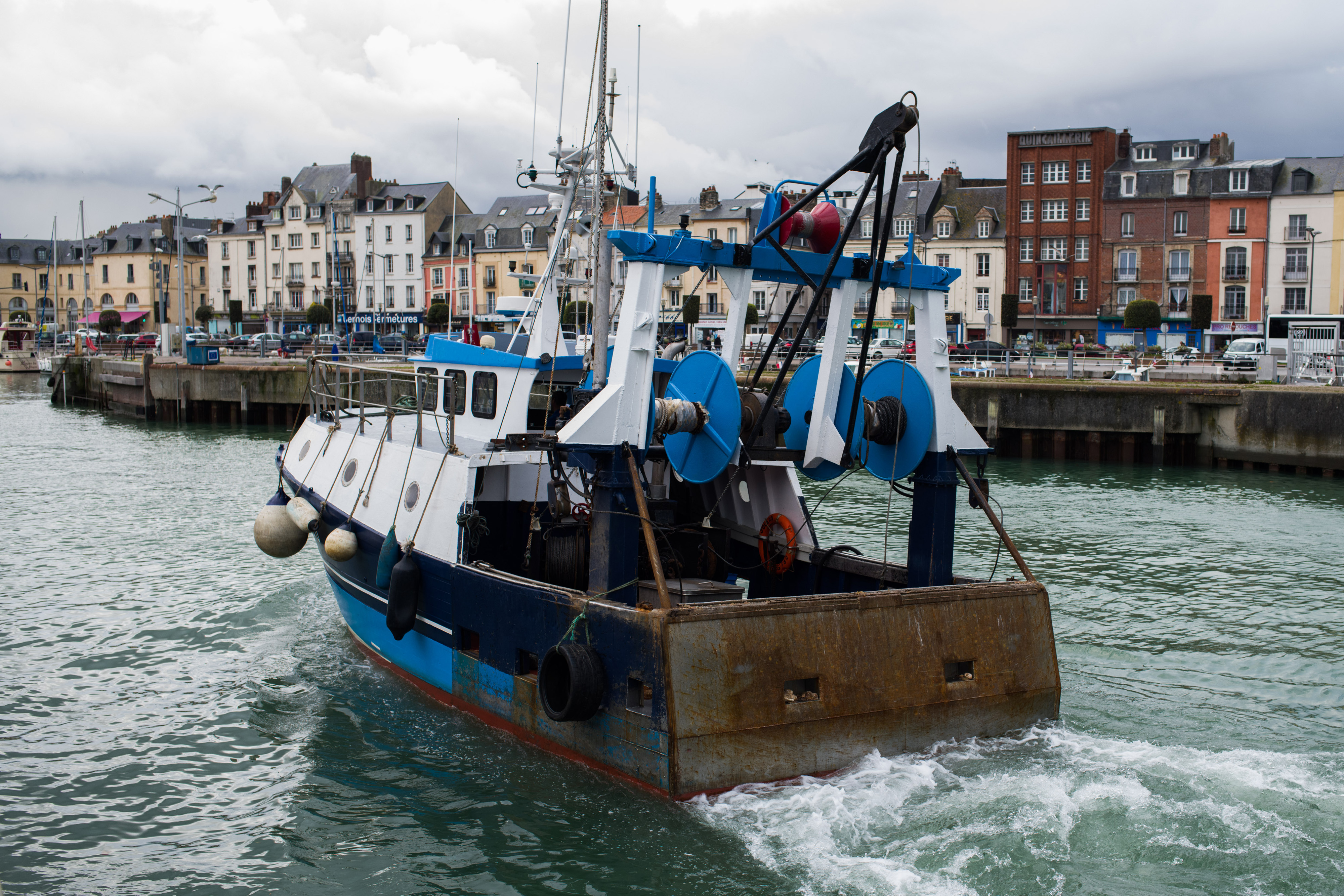 The Minister of the Sea, Annick Girardin, on Sunday November 21 assured the fishermen of Hauts-de-France of her desire to "continue the fight" against London on post-Brexit licenses, after statements which had aroused their anger this week . "We will continue the fight as announced," she said after the meeting in Cap-Gris-Nez (Pas-de-Calais). "We fight every day for these boats, for these licenses and we will not give up at all." "The interpretation that the English make of our files is inadmissible and does not respond to the goodwill of France," she insisted.
The representatives of the fishermen, however, let it be known after the meeting that they remained determined to put in place measures to express their dissatisfaction. "The fishermen are going to move. I think they have been patient enough. They've been waiting anyway for eleven months," said Olivier Leprêtre, president of the Hauts-de-France regional fisheries committee. "It will be targeted. Not to piss off our economy or anything. It will be more to piss off the English economy," said Bruno Margollé, president of the Etaploise maritime cooperative.
>> To read also – Fishing crisis: MEP Stéphane Séjourné urges "never to trust Boris Johnson"
Annick Girardin had mentioned Thursday the possible compensation of French fishermen who would find themselves without fishing licenses in British waters because of Brexit, which had been seen as an admission of "defeat" by professionals in the sector. "They have now understood what my position was and once again understood that the Minister of the Sea was at their side," she said. The minister underlined that "80% of the files" were settled with "more than 960 licenses" of fishing granted. "But I always said that we should not leave anyone on the edge of the platform," she stressed.
"Today, the British are making exaggerated and exasperating pointillism", for his part declared the Minister of Foreign Affairs, Jean-Yves Le Drian, on LCI on Sunday, also promising to "fight license after license , boat after boat ". "This is a test that the United Kingdom is doing against the EU and the EU must demand respect for the agreement (on the new post-Brexit relationship)," he said. added. "If they don't respect it, there are procedures that will follow."
>> To read also – Brexit: the fishermen denounce a "defeat" of France in its showdown with London
President Emmanuel Macron tried to reassure the fishermen on Friday. "We will not let go of our fishermen" and "before Christmas, France will have taken a position," he assured. Eleven months after Brexit, around 150 French boats are still awaiting authorizations to set their nets in British waters. While negotiations between Brussels and London are stalling, Ms. Girardin announced Thursday that an envelope "of 40 to 60 million euros" could be released to set up a fleet exit plan.
Receive our latest news

Every day, the selection of main info of the day.