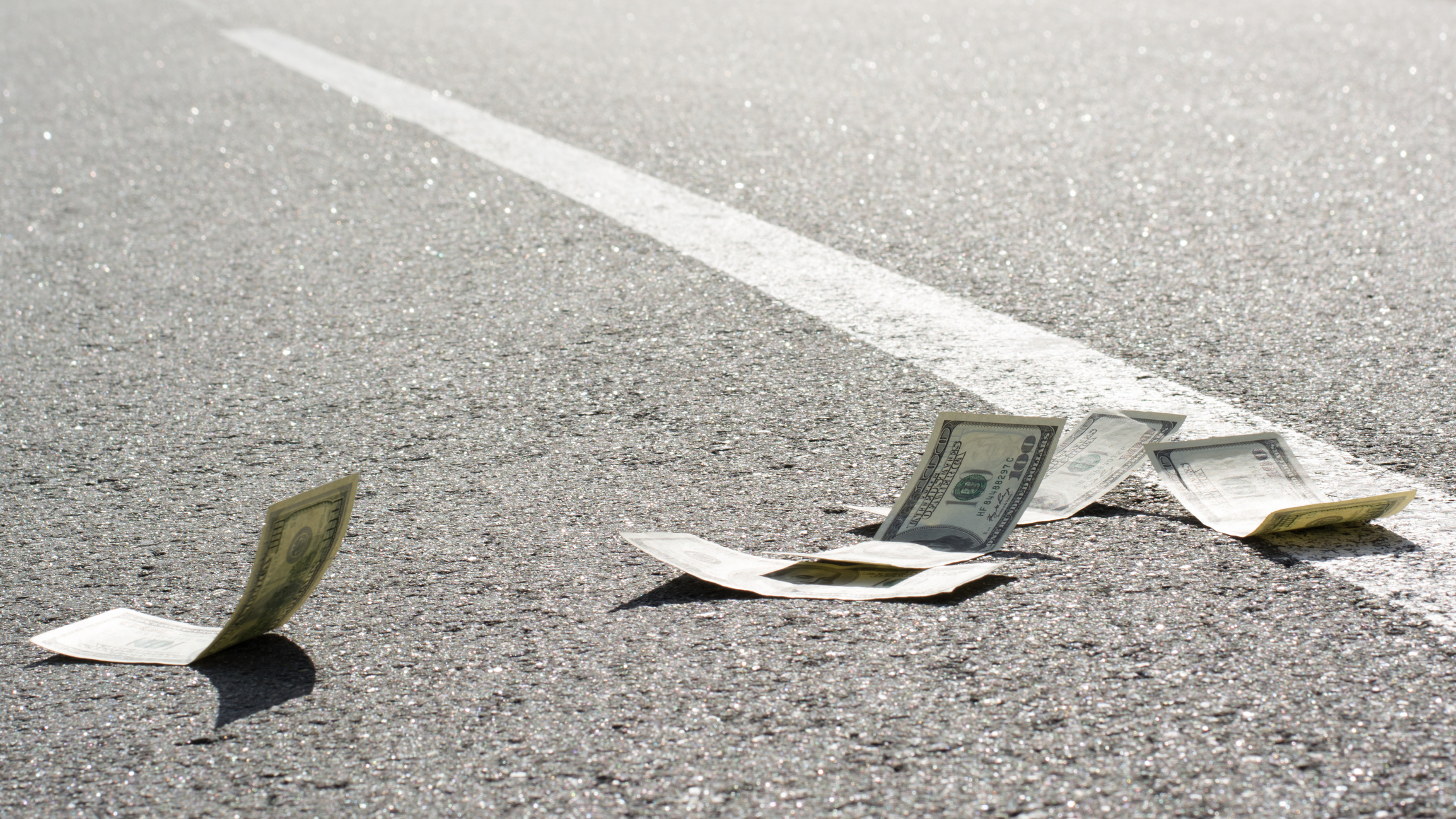 The surprise was sizeable, Friday, November 19, for motorists who had taken Highway 5 in Carlsbad, California (United States). Indeed, as reported by San Diego Union Tribune and CNNAt around 9 a.m. that morning, the door of an armored van opened, letting hundreds of $ 1 and $ 20 bills spill onto the road. Traffic was halted for long minutes as motorists stopped to pick up the money strewn on the asphalt. "One of the doors opened and bags of money fell out. One of the bags broke and there was money all over the tracks," confirmed the California Highway sergeant. Patrol (CHP) Curtis Martin at the San Diego Tribune. The officer clarified that during the incident, the truck was on its way to an office of the Federal Deposit Insurance Corporation.
"This is the craziest thing I have seen in my life. Everyone literally pulled up on the freeway to collect money. This is insane," commented in a video posted on Instagram fitness influencer Demi Bagby, present on site. As she leaves the scene, her video shows an armored truck stopped on the roadside and completely empty highway lanes.
>> To read also – They rob an armored van, but leave only with costume jewelry
Following the incident, local authorities urged motorists who picked up tickets to hand them over to California traffic police. "We are now working with the FBI, this is a joint investigation, and if you have recovered any money, I strongly suggest that you immediately hand it over to the CHP office," the CHP spokesperson told CBS 8. Two people suspected of stopping to collect money have been arrested, the San Diego Union Tribune claims. By mid-afternoon, Friday, a dozen people had already come to return the money collected.
>> To read also – Attack of an armored van in Lyon: record loot since the "heist of the century"
In a statement Friday night, CHP officer Mary Bailey thanked those who had already returned the money and issued a warning: "Several photos and videos posted on social media captured faces and license plates on the scene of this incident. The CHP is working with the FBI to identify those who participated in the theft of this money. "
Receive our latest news

Every day, the selection of main info of the day.